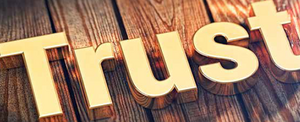 As national and global issues and the myriad of other problems confronting local governments continue to rise, so do the challenges facing local leaders tasked with maintaining public trust and confidence with residents:
The deep conflict between rural and urban place-based identities that express highly polarized perspectives about the exercise of power, allocation of resources, and choices about values and lifestyle.
Racial disparities that exist between residents and the public and private institutions that serve them is becoming increasingly apparent.
The increase in alienation, anger, and a lack of trust in local government.
The key to building and maintaining public trust and confidence? Community engagement.
This holds especially true when communities are impacted by any form of disruption. Whether the issues are man-made or natural, community building and participation are necessary for addresssing these issues. Doing so creates better decisions and policies, improves civility and trust in your local government, and fosters an educated and engaged citizenry.
To arm you with the tools needed to help you build and maintain public trust, plan for bumps in the road, and develop relationships with your residents to mitigate alienation, anger, and a lack of trust, ICMA has developed the e-book "Community Engagement and Building Public Trust."
Download the e-book for access to best practices and tips to help you meet and overcome disruptive challenges and achieve leadership excellence in your organization. 
Coverage includes:
Tackling Wicked Problems Takes Resident Engagement
Gaining Public Trust, Why the Local Government Workforce Needs to Be Diverse and Inclusive
There's More to Engagement Than Transparency
The Seven Leadership Qualities for Times of Civic Disruption
Plan for the Bumps
Leadership Skills for Managing Wicked Problems in Local Government
Managing Local Government Is Tougher Than Usual, What Is a Manager to Do?