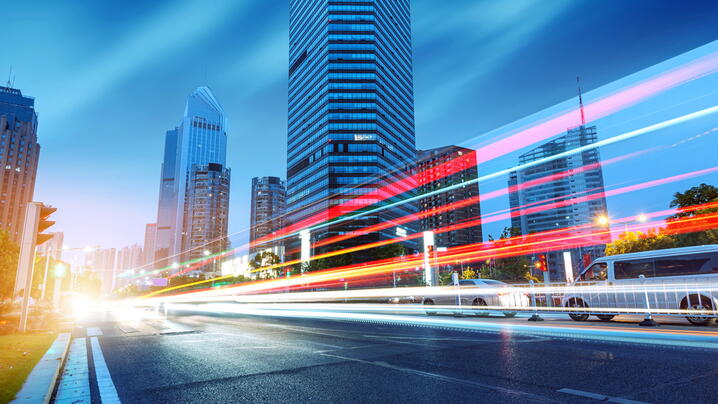 ICMA knows that local government leaders and their staff face disruptive challenges each and every day. That's why we created ICMA.org/DisruptiveChange, an area with centralized resources that focus on planning and preparedness for disruptive challenges. Topics focus on infrastructure, community engagement, crisis communications, and police-community relations. Search below for best practices and strategies through the form of checklists, infographics, articles, and e-books.
Featured Resources
There's been little news about P3s in smaller communities or in rural areas, but that is about to change. As public officials in less populated parts of the country lament that the projects they need to launch are not large enough to capture the attention of investors or experienced contracting partners, some of their counterparts are forging ahead.
Read More >>
The American Society of Civil Engineers (ASCE)—the only professional membership organization in the nation that grades our nation's public infrastructure—recognizes the major categories of infrastructure: aviation, bridges, dams, drinking water, energy, hazardous waste, inland waterways, levees,  ports, parks and recreation, rail, roads, schools, solid waste, transit, and wastewater. ASCE's 2013 Report Card for America's Infrastructure assesses the same categories as it did in its 1988 survey, and the comparisons are highlighted.
Read More >>
To arm you with the tools needed to help you build and maintain public trust, plan for bumps in the road, and develop relationships with your residents to mitigate alienation, anger, and a lack of trust, ICMA has developed the e-book "Community Engagement and Building Public Trust."
Download Here >>
Between 2000 and 2013, there was a 62 percent increase in bike commuting, according to the League of American Bicyclists. Unfortunately, with the rise in cyclists, the infrastructure of our communities to support bike commuting has not been keeping up.
Read More >>
In the U.S., a total of more than $10.5 million was raised by more than 1,200 civic crowdfunding campaigns since 2010. More than 60% of these civic crowdfunding campaigns have successfully reached or exceeded their target amount.
Read More >>
State and local governments are eager to find ways to address the infrastructure deficit. While both the Obama administration and the incoming Trump White House have promoted a greater use of public-private partnerships (P3s), government officials are well advised to bring rigorous analysis and staff expertise to the negotiating table to avoid costly mistakes and minimize risks for taxpayers.
Read More >>
Local government has begun to turn to more effective citizen engagement as a way to build relationships and trust. Civic engagement will only be successful if combined with three other important and complementary strategies: Build Community; Enact a Partnership Model, and Treat Residents Like Citizens. The relevance and importance of each of the three strategies are briefly described below prior to discussing engaging citizens.
Read More >>
Local governments are using a combination of traditional and alternative approaches to finance their public infrastructure investments. This ICMA/GFOA white paper explores how local governments are addressing the challenge of bridging infrastructure financing gaps.
Read More >>
Learning from the experiences of peers can help communities avoid or resolve some of the more common challenges that they may encounter when expanding broadband access and digital inclusion. Here are three common challenges and solutions that you should know.
Read More >>
Here are 10 suggestions that managers should consider in building an effective engagement strategy for their communities. 
Read More >>
To help communities collectively take action on the issues that confront them, local leaders need to ensure that citizens are able to break free of old discussions that always ended up with individuals finding fault and blaming somone or something. Instead, citizens should be able to interact with each other in ways that produce new ideas and better solutions to problems. 
Read More >>
What can local governments do to build trust and confidence in their communities? From the PM magazine article, "Local Government's Success in Maintaining Public Trust," author and county manager of Gaston, NC, Earl Mathers, lists the five things local governments can focus on to engender trust between citizens and government.
Read More >>
A complimentary e-book from ICMA provides advice and best practices from thought leaders and experts in local government and public safety management.
Read More >>
City Manager A.C. Gonzalez points out that the community response was the result of more than three decades of hard work—on the part of the city and the residents. He referenced a manual the city developed focused on  community oriented policing that was put in place in 1994 and called for a cultural shift in policing.
Read More >>
Life, Well Run has a wealth of case studies and inspiration when it comes to police and community relationships. As ICMA focuses on these relationships this month, we thought these stories were worth another read and/or view.
Read More >>
Based on successful practices in the United States, ICMA knew that local governments should be the drivers for crime and violence prevention initiatives and began designing an approach for locally initiated crime prevention committees involving multiple stakeholders. ICMA has now applied this approach or model directly in 26 municipalities in Central America and Mexico. 
Read More >>
A complimentary new ebook, Building Resilient Communities During Disruptive Change -- Part 1: Crisis Communications, designed to help you look at ways to develop sound crisis communication practices to help citizens and local government personnel understand and deal with dangerous situations in a timely and prudent manner.
Read More >>
With major protests disrupting communities on issues ranging from police shootings to pipelines, local governments are searching for ways to balance community safety with protecting the free speech rights of protesters. Public safety and local government leaders say some of the fundamental approaches that have been in place for several decades are still effective today. Here are eight best practices.
Read More >>
Before the 2020 election season starts (ok, it already has, but bear with me), cities and counties have a window of opportunity to revisit their policing metrics and give some thought to how they want to measure and report their own performance, rather than having some outside interest groups measuring it for them.
Read More >>
A report released last year by the U.S. Justice Department, CNA and the International Association of Police Chiefs entitled "Ambushes of Police: Environment, Incident Dynamics, and the Aftermath of Surprise Attacks against Law Enforcement," investigates methods for preventing, responding to, and surviving ambushes. 
Read More >>
To reach the most residents as quickly as possible during a severe storm, the city of Austin, TX used a social media strategy to enhance crisis communications, it was so successful that neighboring jurisdictions adopted the same plan. Read for their story, goals, and solutions.
Read More >>
The first step to effective crisis communication is identifying key personnel. Here we have put together an infographic showing the roles and responsibilities of local government professionals in a crisis.
Read More >>
Brian Andrews, President of The News Directors, Inc., offers insight into the biggest gaps in local government crisis communication strategies, internal and external challenges, as well as provides tips on how to leverage technology during a crisis. 
Read More >>
Spokespeople play a key role in shaping how citizens and the media perceive the local government's crisis management activities. View this checklist for a list of characteristics that will help you select the best representative.
Read More >>
As many communities are struggling in the aftermath of Hurricane Matthew we are reminded that preparation is key.  But also that several success stories have come out of crises. These are some of the best and most inspirational from the Life, Well Run archives.
Read More >>
Lucien Canton, a nationally recognized expert on strategic planning for crisis and disasters, provides tips and best practices for re-creating your emergency plan.
Read More >>
In response to October's PM Magazine article, Tune Up Your Emergency Preparedness, Rob Gould, recommends several steps to preparing your community for emergency events. Here are some additional resources to help you in your emergency response.
Read More >>
In this checklist, ICMA lists 16 questions every local government manager should ask in their crisis communication planning.
Read More >>
Two local government experts lay out the plan on how to prepare and recover from community crisis. Here are their tips.
Read More >>
If you're looking for some inspiration amid this summer's news of conflict between the police and the community, we've pulled together some resources that might be helpful.
Read More >>
 
Want to contribute to icma.org/disruptivechange? Here's your chance to share your story!
We are always searching for success stories on crisis communication, public safety, and community engagement. If you have a great story to tell, please email sferrigno@icma.org.