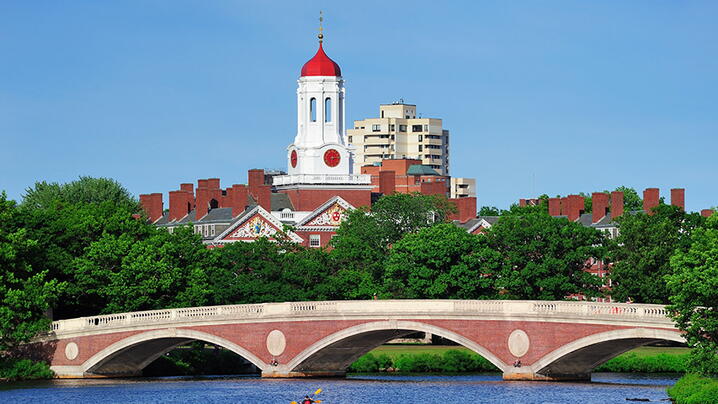 APPLICATION PERIOD IS CLOSED
DEC 5, 2022 - JAN 31, 2023
---
PROGRAM DETAILS
The Harvard Senior Executive Program is a unique opportunity to challenge conventional thinking, thought processes, and the values that drive leadership decisions.  It's an opportunity for senior level city, county and town managers and assistants to experience personal and professional renewal. Participants step away from the daily routine for 3 weeks, engage their intellect and hearts with other executives in team efforts to resolve tough issues and renew the commitment to their life's work. 
The scholarships, awarded by ICMA, cover the $17,400 tuition fee.  The scholarship recipient will need to cover their own travel expenses.  Recipients may participate in the June 5-23 or July 10-28 class.
Through the generosity of ICMA Presidential Partner, The Ferguson Group,
ICMA is able offer one full-scholarship (travel not included) to an ICMA member.  We thank our sponsor for their continued support of this program.
SCHEDULE 
Application period opens: December 5, 2022
Application closes: January 31, 2023  (Late and incomplete applications will not be accepted.)
Scholarship recipient notified: April 6, 2023
At least three years of membership in ICMA.

 

Senior executive experience defined as serving as a city, county, or town manager or assistant manager.

 

A demonstrated commitment to the local government management profession . Evidence of such a commitment includes but is not limited to service to ICMA, state or other professional associations;  contributions to the body of knowledge about current issues through writing or teaching about local government issues; support for the ICMA Fund for Professional Management; consistent career professional development; attainment of the ICMA Credentialed Manager designation (desired, but not required).

 

Exemplary leadership and service to local government. Awards and recognition for programmatic success and leadership and/or recognition by leadership within the organization or community for significant contributions help to define exemplary leadership and service.

 

Resources to pay for travel.

 

Prior approval of the employer to participate in the program.

 

Successful completion of the application including a statement of the most significant strategic challenges in your work and how participation in this program will help address those challenges; description of immediate and long-term career goals and how attending this program help achieve them;

 

The successful candidate agrees to fulfill any post session requirements as designed by the committee intended to contribute to the advancement of leadership, the profession and its body of knowledge.

 

The scholarship recipient is expected to write an article on his/her experience at the Senior Executives in Local Government Program for ICMA's newsletter and for use on the ICMA website.  As well, the recipient is strongly encouraged to attend the ICMA Annual conference.
To be considered for the scholarship, the applicant needs to answer the questions on ICMA's Application webform and upload the following 3 items to ICMA's scholarship application system: a current Resume, answers to the Essay questions, and a Harvard Application.
Do not send the application form to Harvard.  
---
Questions?
---
For more information about the application process, contact Chris Gendell, Harvard Kennedy School Scholarship Program Manager, via email at: cgendell@icma.org
---
PARTICIPANT TESTIMONIALS
---
Charlie Bush, Former City Manager, Sequim, WA - 2018 scholarship recipient
Opal Mauldin-Jones, City Manager, Lancaster, TX - 2018 scholarship recipient
Kimiko Black Gilmore, Former Assistant City Manager, Kansas City, MO - 2017 scholarship recipient
Norton Bonaparte, City Manager, Sanford, FL - 2015 scholarship recipient
---
Funded by ICMA Presidential Level Strategic Partner