Network with Key Local Government Decision Makers
ICMA members are the key decision makers in local government, the chief administrative officers—city, town and county managers—who handle the day-to-day operations that keep services up and running while simultaneously planning for the future. They supervise key department heads, engage community stakeholders, develop and implement the budget, and procure products and services.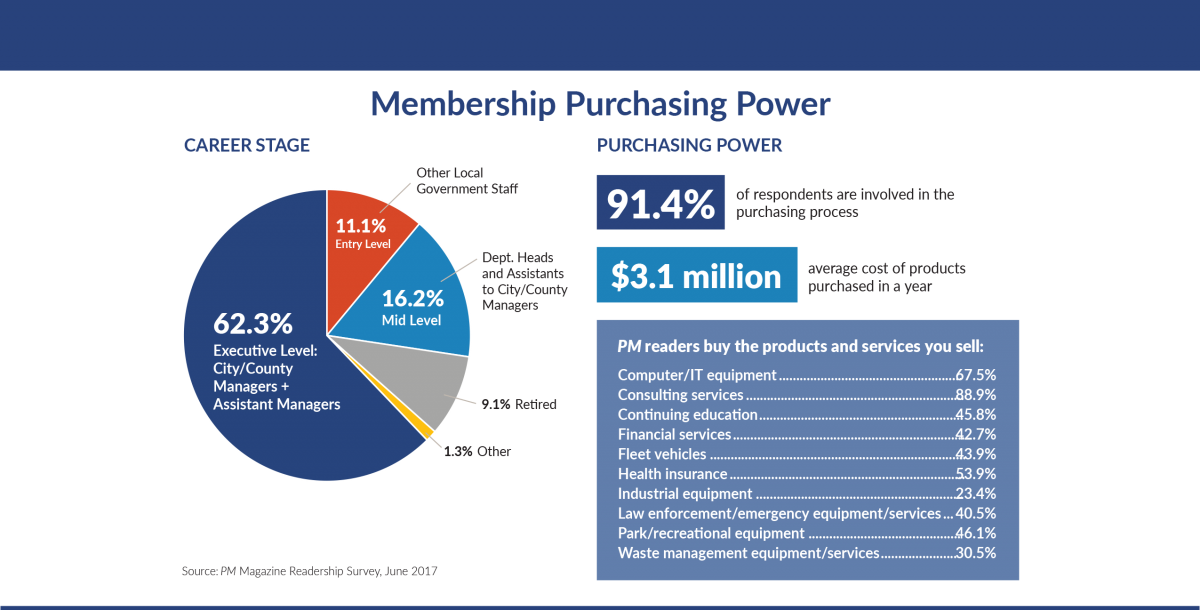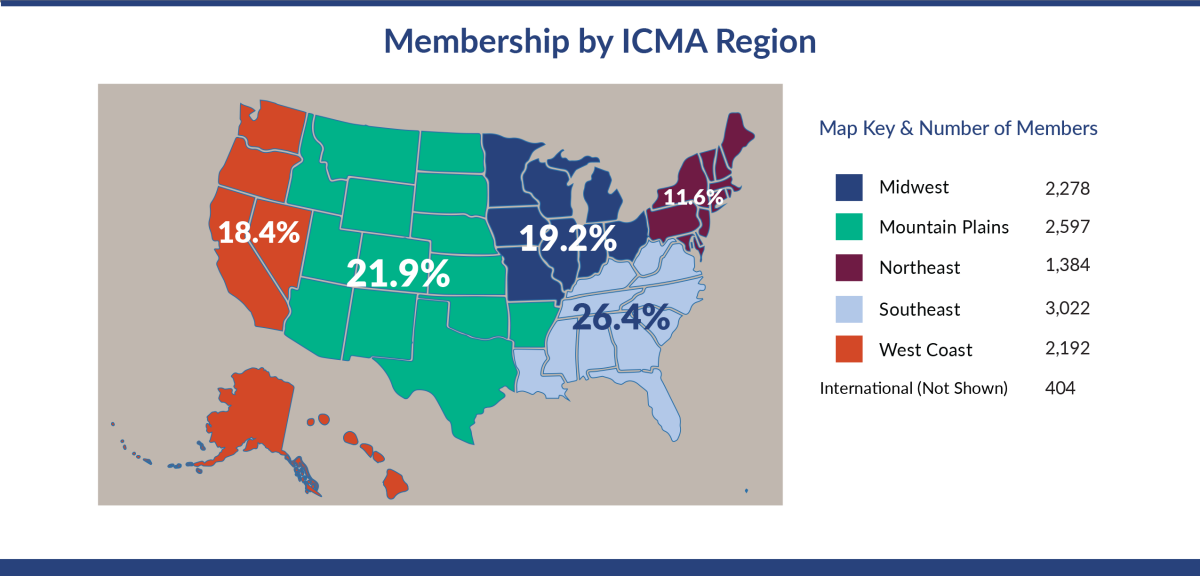 About the Partnership
ICMA has enhanced the way in which we work with companies looking to reach local government officials. Our goal is to bring the most value to our organization, the partners we work with, and most of all, our members and constituents. To achieve this goal, we have created new opportunities in which your company can be one of the first to take part.
Companies can partner with ICMA to achieve their business goals:
Provide thought leadership.
Generate new business.
Improve retention of current business.
Increase brand loyalty,
Change/reinforce image.
Differentiate from competitors.
Engage employees; and highlight community responsibility.
Companies can choose to be involved in an event-specific sponsorship or our new year-long Corporate Partner opportunities. The year-long packages are inclusive of ICMA's most marketable opportunities, rights, and benefits, and are strategically created to meet each partner's objectives. These new opportunities are the highest-level ICMA marketing partnership, offering a year-round affiliation with ICMA.
ICMA Partnership benefits depend on the level, and may include:
Preferred access and prominent positioning with ICMA audiences.
Sponsorship ties to specific areas/programs/initiatives/events within ICMA.
Collaboration around content on ICMA website and via ICMA social media channels.
Opportunities to position company as a thought leader.
Opportunities to co-create content with ICMA and explore research collaborations.
Variety of ways to access and network with ICMA's membership and leadership.
Exclusive sponsorship of certain activities/programs/events.
Year-round and/or event-specific recognition and positioning from ICMA.
Right to promote affiliation with ICMA.
Access to ICMA content or event-specific content.
Opportunities for information and product dissemination to ICMA membership.
Opportunities to demonstrate commitment to local government officials (via fundraising, promotion, awareness or educational campaigns).
 ICMA also offers additional ways for companies to engage with ICMA's members, including:
Advertising.
Exhibiting.
Mailing List Rental.
Grants/Donations.
Affinity Relationships.
For additional information about ICMA partnerships and/or additional ways to engage with ICMA members, contact Megan Sherman at msherman@icma.org. 
Meet Our Partners
ICMA Corporate Partners represent the top providers of products and services to local governments. They include industry leaders in management consulting, technology, public works, resident engagement, communications, financial services, healthcare, transportation, and infrastructure.
Demonstrate Your Commitment to Corporate Responsibility
To further the mission and goals of the ICMA Corporate Partner Program and to reinforce ICMA's continuing commitment to enhancing the quality and professionalism of local government, the ICMA Executive Board adopted a Corporate Partner Code of Ethics (mirroring the ideals embodied in ICMA's Code of Ethics) to guide Corporate Partners in their activities with ICMA and its members.
Register for the ICMA Annual Conference
Join us September 17-21 in Columbus/Franklin County, Ohio for the 2022 ICMA Annual Conference.