From June 5 through June 23, I had the honor of attending the Harvard Kennedy School (HKS) Senior Executives in State and Local Government program. The three weeks were life changing and I am grateful for the experience. I want to thank both the Ferguson Group and eCivis for awarding full scholarships to me and my good friend David Ellis, deputy county manager, Wake County, North Carolina. Without these scholarships it would have been a challenge for our municipalities to support our goal of attending this prestigious program.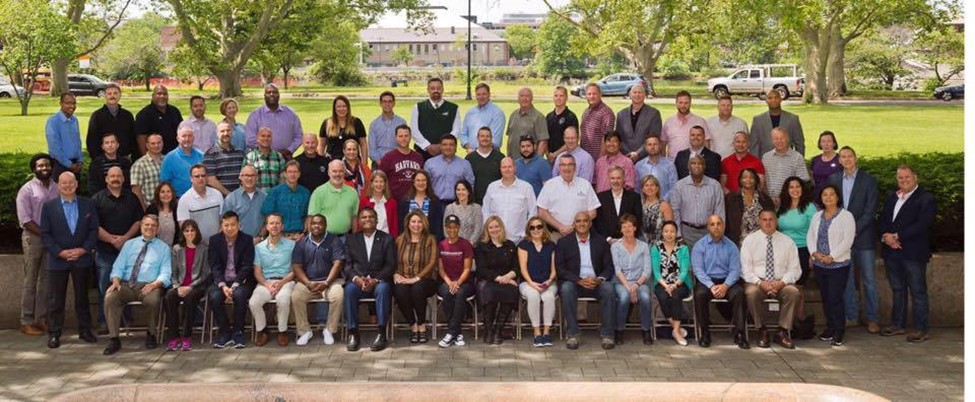 Arriving on the historic Harvard University campus was in itself humbling. The well-appointed grounds, the stately buildings, and my understanding of the thousands of scholars who had gone on from those hallowed halls to positively impact the world underscored the importance of what was to come. Our class was made up of 70 state and local government officials from around the country, along with several international government professionals. HKS faculty and staff created a vibrant ecosystem of people who ultimately supported and pushed each other to stretch their boundaries for the greater good of all of our communities. The group was represented by city and county managers, assistant city and county managers, county staff, elected officials, foundation administrators, and high-ranking public safety personnel.
The curriculum was rigorous. On most days, our schedules were filled from at least 7:30 a.m. until 5:00 p.m. To prepare for each day's classes, many of us spent early mornings and late nights reading and taking copious notes. In addition, we were assigned to study groups that met daily and often turned into after-hour sessions in the courtyard. It was emphasized on several occasions that the most impactful learning would occur after class while spending time together in Cambridge and Boston.
Our professors were incredible. All are notable in their areas of expertise, with the extra added bonus of having amazing personal stories. The chair of the program, David King, directed the Task Force on Election Administration for the National Commission on Election Reform, chaired by former U.S. Presidents Gerald Ford and Jimmy Carter. Dan Fenn mesmerized us with his account of the Kennedy White House, in which he served as staff assistant to the president. Professor Fenn was the founding director of the John F. Kennedy Library and worked closely with Jacqueline Kennedy Onassis and Senator Ted Kennedy on projects that ranged from identifying a location to opening the library. Marty Linsky, a prominent voice in leadership development, caught us all off guard with his interpretation of leadership and had us all questioning long-held beliefs.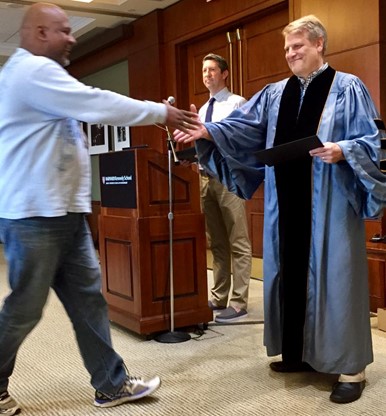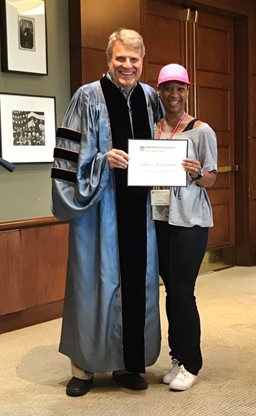 We delved into topics that you would expect: government, history, organizational development, policy making, government finance and negotiation. I was surprised, however, by the time and attention that was given to experiential learning, religion, race, trust, political parties, and the impact of the 2016 presidential election. In my opinion, these weighty issues expanded us personally as well as professionally. The majority of us had never been encouraged to honestly explore these sensitive areas, even when situations may have called for that type of response. Experiencing this level of engagement, although uncomfortable at times, helped each of us to understand each other and our motives, and subsequently aided us in establishing more meaningful working relationships. By extension, our communities could benefit from our experience, if leadership is willing to push those boundaries within our organizations.
There were so many moments that I could share. David and I agreed, however, that revealing too much would be akin to a movie "spoiler alert." One needs to experience HKS for his or herself. I recommend that anyone who chooses to work in local government apply to the program. It is time well spent in an environment that is designed to change you, as long as you are open to it. Because of that carefully crafted ecosystem, the people in your class will be your partners in good government, and many will be your friends for life.