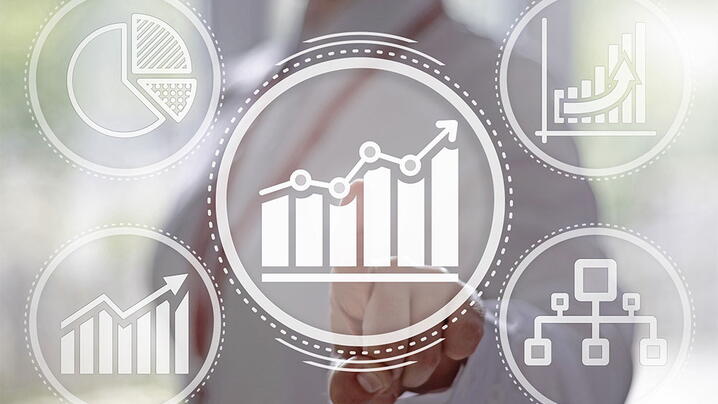 by Gerald Young, senior research associate, ICMA
Professional managers know that performance management is important as a basis for allocating resources and improving local government services. But it can seem intimidating, full of potential pitfalls, and sometimes it's difficult to decide where to start.
You may have taken the first steps but found that you're not sure where to go from there. Here are five quick pieces of advice to help you move ahead.
1. Don't be afraid.
Measuring your performance is the first step in driving organizational improvement. And if you don't measure out of fear that some of the numbers might not show your jurisdiction performing at its best, then you're missing the opportunity to identify roadblocks or inefficiencies that you can take steps to eliminate.
2. Start small.
Don't feel that all departments need to measure everything all at once. Overwhelming your staff by ramping up too quickly will just lead to internal opposition down the road. If they're already collecting data for some activities, start with that.
3. Build in follow-up.
If performance reporting is a once-a-year priority that everyone ignores for the next 11 1/2 months, you're sure to tick off the staff who took the time to collect the data in the first place. To maintain momentum, schedule regular discussions with department staff and elected officials (perhaps quarterly) to review the data, determine what results are being achieved from prior program decisions or appropriations, look honestly at areas where performance is falling short, and work together toward action strategies to achieve your goals.
4. Avoid making it adversarial.
Budget time lends itself to zero-sum thinking, where departments compete for scarce resources. That's all the more reason to think of performance as a year-round focus independent of the budget. In addition, reinforce the understanding that finding an issue with a department's performance is not cause for punishment, but rather a starting point for continuous improvement.
5. Copy the best ideas.
Yours is not the first jurisdiction to be taking these steps, and there's no reason for you to build your program from the ground up. ICMA shared leading practices that can help you learn from others.
This advice is a small sampling of what you'll find in ICMA's new e-book Getting Started: Performance Management for Local Government. The book takes you step by step through setting up a performance measurement program, defining the most meaningful metrics, ensuring data quality, and using data to make management decisions. It contains dozens of examples from local governments that have drafted measures, set targets, linked to strategic plans, benchmarked with others, built dashboards, or leapt into big data.
Getting Started is free of charge for ICMA members and available at modest cost to others.
Attending the 2019 ICMA Annual Conference? Add these sessions to your conference schedule and increase your knowledge and skillset on performance management:
How New Technology Can Uncover Hidden Capacity in Your Local Government | Tuesday, October 22 11:30 AM - 12:30 PM
Capacity Building in Performance Management | Tuesday, October 22 1:30 PM - 2:30 PM
Making Government Work for All: Tools and Measures to Advance Equity | Tuesday, October 22 2:45 PM - 3:45 PM 
Other Links of Note for Performance Management
Prediction on Performance Management. Benoy Jacob, associate professor and interim director, University of Nevada, Las Vegas, School of Public Policy and Leadership, helps predict some of the performance management opportunities of 2019.
Performance Management: What's in It for Me? 10 tips for instilling a performance culture in your organization.
5 Ways Local Governments Can Use Survey Data. Surveys of residents, employees, and local businesses can inform strategic planning and budgeting decisions, help set performance targets, and strengthen community engagement.
Capacity Building in Performance Management will also be a session at the ICMA Annual Conference.  The call for speakers is open until April 19.
New, Reduced Membership Dues
A new, reduced dues rate is available for CAOs/ACAOs, along with additional discounts for those in smaller communities, has been implemented. Learn more and be sure to join or renew today!