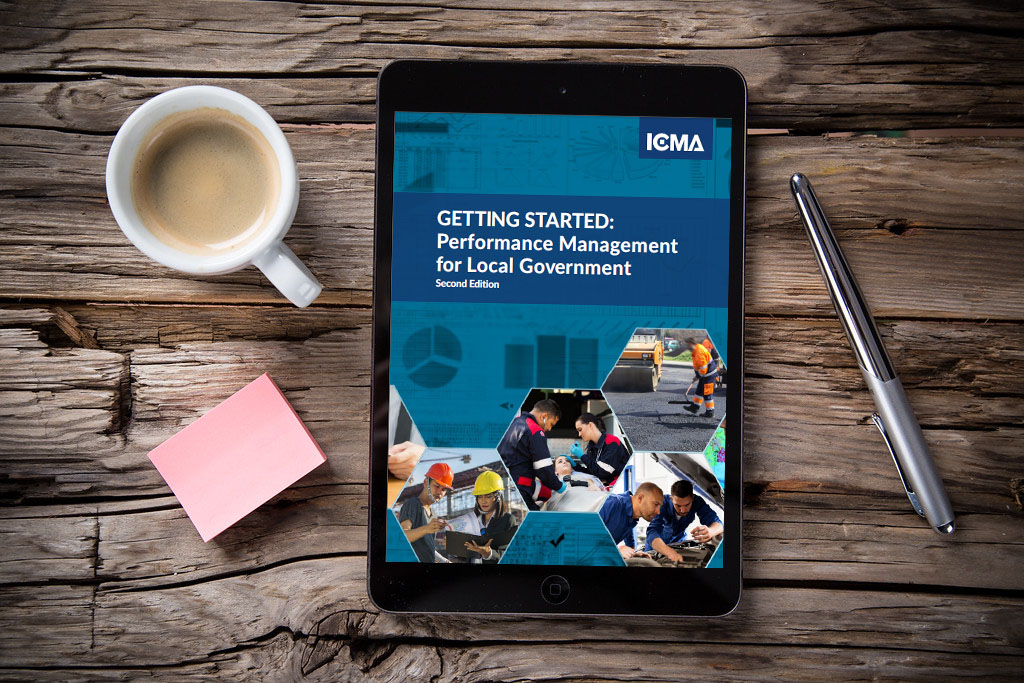 Performance management is one of the foundations of professionalism in local government. Yet the prospect of measuring performance—and reporting on it—continues to be intimidating even to the most experienced managers.
ICMA has provided leadership in performance measurement and management for decades, and we've just published a second edition of the popular e-book Getting Started: Performance Management for Local Government in an interactive PDF format.
Answers to Your Questions
How do we decide what to measure?
How do we go about collecting data?
What do we do with the data once we have it?
How do we make sure it's valid?
How do we benchmark for comparison with others?
How should we report it—and to whom?
This revised and expanded edition is for local governments that have not yet started measuring performance and those that have taken the first steps and want to make the best possible use of the data they collect. Using a question-and answer format, it takes the reader step by step through setting up a performance measurement and management program, defining the most meaningful metrics to track, ensuring data quality, and using data to make management decisions.
Examples from the Leaders
In addition to sound advice, the book provides concrete examples of leading practices from local governments that have put performance management to work.
It also includes dozens of website links and graphic illustrations showing how local governments have shared performance information in accessible and creative ways using charts, dashboards, infographics, interactive websites, and other means to engage and inform elected officials and the public.
Takeaways
Using Getting Started as a guide, you'll learn how to:
Select key goals and useful measures.
Get buy-in from staff and elected officials.
Collect and analyze data.
Select comparison jurisdictions for benchmarking.
Communicate performance data to various audiences.
Use data to support decision making.
Because performance management is so important, ICMA offers the second edition of the e-book Getting Started: Performance Management for Local Government free of charge to its members (no specialized e-readers required).  Download it now and chart your way to success.
New, Reduced Membership Dues
A new, reduced dues rate is available for CAOs/ACAOs, along with additional discounts for those in smaller communities, has been implemented. Learn more and be sure to join or renew today!