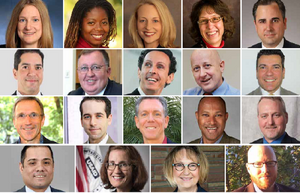 The new year signifies a chance for reflection; to think about this past year's successes and challenges and rededicate ourselves to our goals and missions for the future. Through reflection, we acknowledge the past trends to help predict some of the opportunities of the coming year. With the goals of reflection and prediction, ICMA reached out to 19 thought leaders on hot topics in local government.
Whether you are thinking about post-disaster recovery, organizational culture shifts, or equity and inclusion in the profession, the predictions from these experts can offer you a new perspective on these important issues in local government.
Start off your 2019 planning by considering these 19 ideas about the future of local government. You may find inspiration for your next big idea or make some predictions of your own!