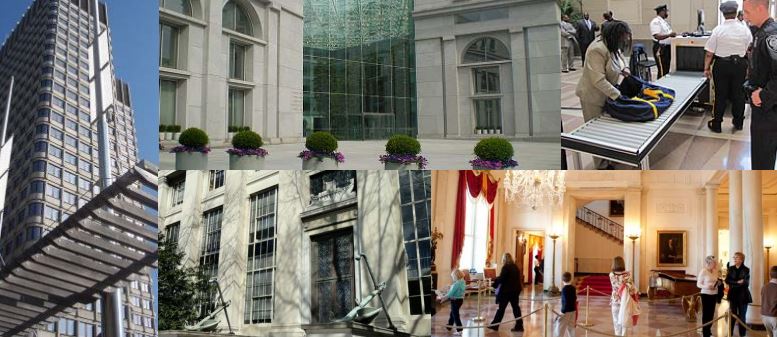 A goal of the "In the Know" blog is to help Knowledge Network users keep their finger on the pulse of local government. To meet this goal, the blog covers a wide range of local government topics ranging from job descriptions to paid parental leave to how to use solar energy during power outages. The best way to stay updated is to subscribe to the blog. This post highlights 8 new and noteworthy local government resources from a wide range of sources.
An Advanced Sensor Network Will Help Utah Cities Figure Out Their Urban Biorhythm
Route Fifty recently covered how Park City, Utah, is using Wi-Fi and Bluetooth signals to understand its populations travel patterns. The city is planning to use the data in economic development decision making. Learn More about this Innovative Program.
Managing the Threat of Terrorism
This ICMA article summarizes what every city and county administrator should know in managing a terrorist attack. Read the Article.
U.S. Department of Transportation (DOT): Smart City Challenge
According to DOT Beyond Traffic study many communities, particularly mid-sized, will experience population growth and an increased demand on their transportation infrastructure. To help address these challenges the DOT has launched the Smart City Challenge, a nationwide competition that will award up to $40 million in funding. Learn More from the DOT
8 Practices for Improving Police-Community Relations
In August, the Center for Public Safety Management and the International Association of Chiefs of Police hosted their first joint-training program for local government managers and chiefs of police. During this program, the participants identified 8 practices to improve police-community relations. Check Out the 8 Practices.

Planning and Response to an Active Shooter
A good resource for any organization to review is this recently released report from the Interagency Security Committee. This document contains guidance for all who might be involved, including law enforcement agencies, facility tenants, and the public. Download the Report.

KN Question: Payroll Outsourcing
Recently ICMA Member Kenneth Decker reached out to the local government community asking for insights on outsourcing payroll and human resources services. In response, ICMA Strategic Partners Baker Tilly and Kronos identified a multitude of helpful resources. Check Out the Question & Answers.

State of Social Media: What's Changed in 2015?
Government Technology reflects on the government social media trends of 2015 and predicts what one should expect in 2016. Read the Article.

Why #LocalGov Is Registering for Local Government 101
This article covers why local government professionals are registering for ICMA's new Local Government 101 and includes a slideshow to help you understand if the program is right for you. Learn More.
The Showdown at the Electricity Meter
Governing magazine's website shares the experiences of three cities to highlight what local governments can (and can't) do to promote energy efficiency. Learn About Their Experiences.
What local government articles have you read recently? Share your articles below.
Douglas Shontz
Knowledge Network Research and Content Associate