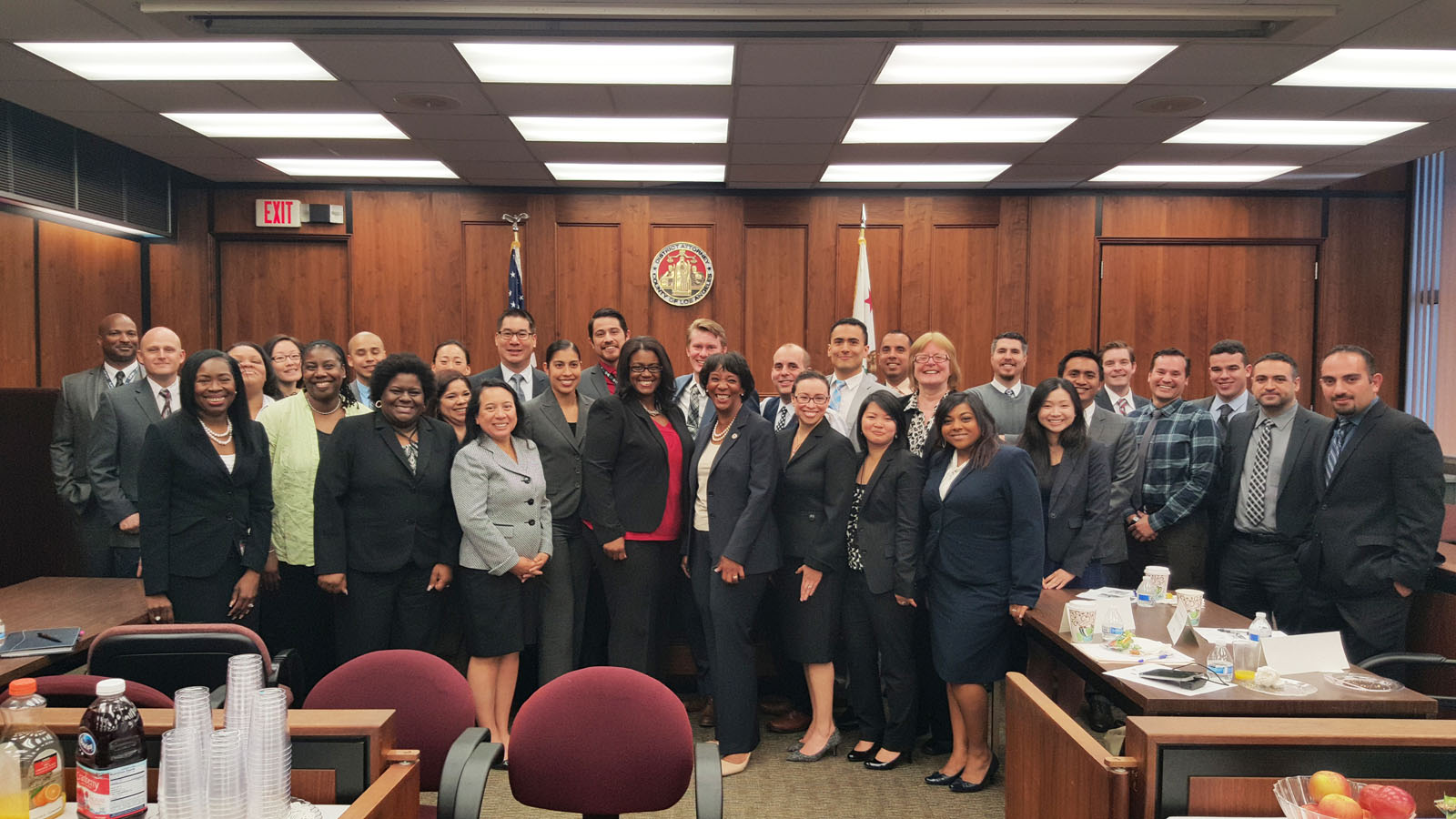 Careers in local government are rewarding, but often underrated. Many individuals do not consider a career in local government simply because it is not mainstream enough to catch their interest in their formative years, in high school, or during their studies in college.
Even though public service and local government may not be high on the list of trending jobs in 2022, there are many ways to enter into local government other than applying for an entry-level position and working your way up through the ranks. In the past decade, many programs have emerged to highlight nontraditional career paths into local government. Through these programs, specifically internships and fellowships, municipal organizations have embraced and focused on recruiting through these channels to bolster their succession planning, add depth to their ranks, and find and attract individuals with qualified education and experience to fill local government positions.
Los Angeles County is one such municipal government agency that has leaned into this trend of creating, marketing, and promoting nontraditional career paths into local government. This process has been successful in attracting, retaining, and promoting talented individuals to fill critical projected vacancies and fill talent gaps in a multi-generational workforce without having critical institutional knowledge loss. This knowledge gap is amplified by retirements and departures of mid-, senior, and executive-level managers throughout the county. Through the promotion of these programs, backed by the support and funding of the Los Angeles County Board of Supervisors, the county has been successful in meeting the needs of a fluid and transitioning workforce, providing service delivery to the more than 10 million residents that call Los Angeles County home.
By creating an alternate pipeline to attract and select candidates with high potential into the workforce, Los Angeles County has created a blueprint that can be functional and successful for years to come. Also, by bridging the gap in the current transitioning workforce and creating a mechanism to effectively and efficiently capture and retain institutional knowledge, the county is saving critical information from extinction. The county can concentrate on improving service delivery through adding high-potential individuals geared toward creating change and improving the customer experience for residents interacting with local government agencies.
As a veteran, I personally discovered that nontraditional career paths into local government are a way to prove that veterans bring an immense amount of experience, leadership, and discipline to the table, making them excellent candidates to participate in these programs. Also, through the civil service process that many agencies employ, veterans are considered for hiring preference and awarded additional points toward their composite score, which affords them the opportunity for higher banding and selection preference over those with lower composite scores.
Programs for Recruitment, Training, and Retention of Talent
Across Los Angeles County, there are several programs, at various levels, to infuse talent into the county workforce through nontraditional career paths. These programs aid the recruiting, training, and retaining of talent for the next generation of local government leaders. The following are programs that the county has developed, and a summary of how each program positions the county effectively in both their succession and strategic planning for workforce development:
Student Professional Workers
Individuals selected for this program gain on-the-job-training and experience in local government offices, which they can use to qualify for entry-level government positions when completing high school, community college, or technical training in their preferred field. Student workers gain valuable experience, build professional networks, and gain real-world experience for application in their course of study.
Career Development/Veteran Internship
Individuals chosen for these internships are typically qualifying transition aged youths and/or U.S. Armed Forces veterans who have completed their military obligation serving their country. This internship provides these populations with on-the-job-training and a path to compete for permanent government employment upon completion of their internship requirements.
Administrative Intern Program
This program attracts individuals with a four-year degree to learn county operations first-hand and receive specialized training throughout the course of the Intern Program. At the completion of the program, these individuals are appointed to analyst-level positions in the county to perform a wide variety of centralized departmental operations, such as human resources, budgets, administration, and contract management.
County Management Fellow (CMF) Program
The CMF program attracts individuals with a graduate degree or terminal degree into a two-year fellowship to participate in operational management or special projects or programs oversight, with the goal of competing for high-level analyst or entry level management positions within county departments. This program was modeled after the Presidential Management Fellow Program and is one of the keystone succession planning tools that the county employs. The inaugural cohort for this program was brought into the county in 2013.
My Journey from the Military to LA County
There are many success stories of how Los Angeles County has used these nontraditional career paths to infuse the county with talent and work toward their goal of succession planning. My story is not unique, as many of my peers have been successful by utilizing these same opportunities, which my county colleagues have affectionately branded the "wormhole." I completed my military service in 2010, and immediately opened my Montgomery GI Bill to further my education and obtain my master's degree in public administration (MPA). Upon completing my MPA in 2013, I began looking for a way to continue to serve my community after separating from military service, which is when I saw the advertisement for the Inaugural Los Angeles County Management Fellow Program. In March 2013, I applied to the program and after several rounds of tests, panel interviews, and other exam elements, I was offered an opportunity to join Los Angeles County with the Treasurer and Tax Collector (TTC).
I wondered how my background as a military police officer and higher education law enforcement professional would be beneficial to a department that was responsible for billing and collecting property taxes and safeguarding public funds. Little did I know, the department was looking for a capable and competent individual to operate in the Public Service Division, which required immaculate customer service skills, communication skills, and a toolkit full of de-escalation tactics. I had these skills, so I finally understood why I was an attractive candidate for them to pursue. The inaugural cohort of the Los Angeles County Management Fellow program in 2013 had 42 members and many of us have gone on to stellar careers in public service. The majority of us have stayed and progressed with the county, some of us have left for opportunities with other municipalities, and some have gone back to the private sector.
My two years in the program were challenging yet rewarding. I learned about the county as an organization, with more than 110,000 employees in 38 individual departments, serving a constituent population of more than 10 million residents. While learning about and training for my core functions in TTC, I was provided exposure to senior and executive leaders in Los Angeles County. These candid and intimate conversations helped to identify the intrinsic rewards of working in local government that will drive us in our delivery of public service. In addition, the county provided more than 80 hours of formal training and opportunities to be part of the Los Angeles County Management Council, which afforded us opportunities to network and identify mentors from all across the county, aiding us in finding what motivates us most about working in local government. Upon successful completion of the program, our cohort was acknowledged as the first County Management Fellows to complete the program and transition to permanent county management positions.
My path with the TTC has been an exciting journey, as I did not know anything about property taxes in California when I joined the department. It is important to note that I had only moved to California in 2012 and had owned a property less than one year in a state with a very complex secured and unsecured property tax system. Upon completing the County Management Fellow Program, I competed for and was promoted to the position of chief of Tax Services. This position was a section manager who directly oversaw the operations of the Public Service Division Call Center, One-Stop Public Counter, and eCommunications Unit, which is responsible for email communication and ecommerce transactions related to secured property tax payments. After two years as the chief of Tax Services, I successfully competed again for promotion to assistant operations chief. This position was the assistant division manager, with responsibility and oversight of day-to-day operations for the 50 staff members of the Public Service Division. After a year and a half in this role, I competed for my most recent position of operations chief of the Public Service Division. As the division manager, I am responsible for the strategic planning and oversight of the operations of the Public Service Division, executed through subordinate supervisors and managers.
Bringing New Talent to Your Organization
Although most smaller organizations do not have the budget or resources to operate this level of nontraditional career paths to bring talent into their organizations, that is where ICMA can help. ICMA sponsors two different fellowship programs that operate very similarly to the County Management Fellow Program and provide opportunities for individuals to learn, train, and gain experience in local government, while actively looking for placement into their next career in local government.
These two programs are the Local Government Management Fellowship (LGMF) and the Veterans Local Government Management Fellowship (VLGMF). The LGMF is open to recent MPA and master of public policy (MPP) graduates as a career development opportunity focused on lining up these individuals with management-track employment within local government. The VLGMF is different in that it affords veterans the opportunity to apply for 12-, 16-, or 20-week programs to work in local government as part of their transition from active-duty service. The Department of Defense approves the participation in this program and the military members still receive their military pay and benefits while participating in the VLGMF program. To learn more about ICMA's resources for veterans, visit icma.org/veterans/resources.
Conclusion
None of the opportunities I've mentioned would have been afforded to me had I not entertained entering local government service through a nontraditional career path. The County Management Fellow Program paved the way for me to learn, train, be coached and mentored, and successfully complete the program requirements to assist the county in achieving its goal of succession planning and recruiting talent for a transitioning workforce. My experience as a leader in the armed forces served me well in leading and managing teams in local government and provided the springboard for my county career.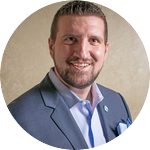 BENJAMIN M. EFFINGER is operations chief of the Public Service Division of the Los Angeles County Treasurer and Tax Collector. He serves as the chair of the Communications Team of the ICMA Veteran's Advisory Committee and is currently pursuing his doctorate in public administration from the University of La Verne.
New, Reduced Membership Dues
A new, reduced dues rate is available for CAOs/ACAOs, along with additional discounts for those in smaller communities, has been implemented. Learn more and be sure to join or renew today!