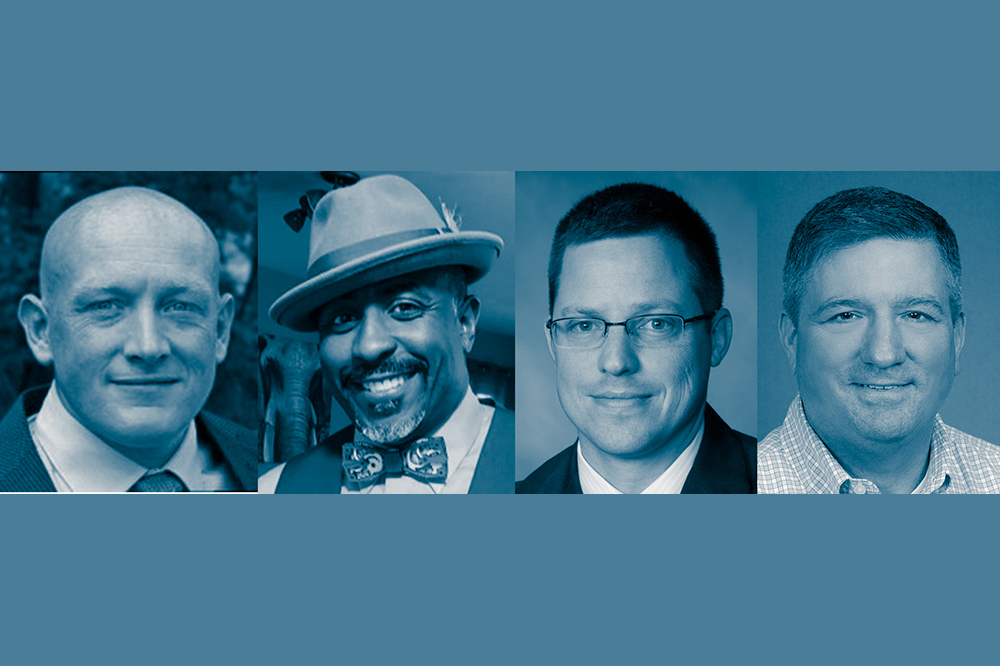 When you hear the word veteran, what is the first thing that pops into your head? As a veteran myself, the first thing I think of are WWII or Vietnam veterans, or anyone who has served in combat. But the term veteran does not mean that the individual has been in combat. In fact, the number-one definition of a veteran according to Merriam's Dictionary is simply "a former member of the Armed Forces." That means that today's veteran could easily be a 28-year-old with a bachelor's degree in sociology who enlisted out of college and served as a human resources specialist for six years. The point is that "veteran" does not equal a hard-nosed, zero-tolerance, power-hungry personality like Marine Colonel Thomas Jessup played by Jack Nicholson in "A Few Good Men." Who doesn't remember the scene where he is yelling "The truth? You can't handle the truth," without shaking in their boots?
The "truth" is that veterans, with their diverse skill sets and experience, are a valuable asset to any team. In fact, a 2019 survey conducted by Arizona State University (in partnership with the Center for Urban Innovation, the Center for Organization Research and Design, and the Alliance for Innovation), reported that HR directors found that military experience enhanced the skills of teamwork and striving for results, as well as planning and organizing. If your organization is not taking advantage of hiring veterans, you are missing out on a talent pipeline of service-oriented and results-driven leaders. Become a host organization for ICMA's Veteran's Local Government Management Fellowship and help to promote the local government profession while providing mentorship to transitioning service members. To demonstrate just how talented veterans are, I am going to highlight the stories of four former enlisted service members who are all successful local government leaders today.
John Dean | City Manager | Durant, Oklahoma
John Dean enlisted in the Army in 1984 as a young infantry soldier, and spent most of his time in the 82nd Airborne Division. John went on to achieve many great things, to include being awarded two Bronze Star Medals, the Master Parachutist Badge, and a Special Forces Tab. His service involved time in Operation Desert Shield and Desert Storm, as well as multiple tours in Operation Enduring Freedom in Afghanistan with the 3rd Special Forces Group. But I found it interesting that out of all these accomplishments, John considers his time serving as a first sergeant as the biggest highlight of his career. For those who have never served in the military, here is what one individual describes as a good first sergeant: "Being a first sergeant is not for everyone. It takes special individuals that are selfless, with humility and with regard for others. As a leader, a first sergeant needs to be a servant rather than a master. Most importantly, the first sergeant must be a passionate person that believes in what he or she is doing." Who wouldn't want someone like that on their team?
John is currently serving as the city manager for Durant, Oklahoma, and when I asked him about what drew him to a career in local government, this was his response: "On a mission in Bosnia, I served as a liaison between local governments and the military command. It was on this mission that I learned that there are decisions made daily that impact people in communities. It was on this mission that I knew I wanted to be involved in local government in the future." John wanted the opportunity to be in a position to make decisions that would improve the lives of the residents of a community.
According to John, his experience in the military translated easily to local government because although he is goal-oriented, he is also flexible and able to adapt when the situation suddenly changes. John says that this is representative of why all non-commissioned officers are a great fit for local government: "They are the individuals charged with accomplishing the mission and there are many different missions accomplished in local government on a daily basis."
William Doerfer | Town Manager | Liberty, North Carolina
"Servant leader" is a great way to describe our next veteran, William Doerfer. When Will sent me his bio, he said "My goal was to connect with transitioning members who are feeling like they're not up to the task. I am not a rock star or super trooper and I was able to make it." But when you read his story, you will realize how humble these words are and perhaps that is what makes him such an outstanding town manager.
Just like John, Will served in the 82nd Airborne Division as an infantryman. Will says, "I served with very little distinction. I showed up, did what I was told to do and tried to stay out of trouble to serve my time, get out, move back to Ohio, and go to college. Then came September 11, 2001. Everything felt a little more serious after 9/11. We were 'heroes' all the sudden." Will continued to train hard, but like many military organizations who thought they were going to war immediately, his unit did not deploy until February 2003, and Will, who's term of service was coming to an end, was not on the plane with them. But then, his orders to separate from the military were put on hold, and instead of going home, he was on a plane headed to Kuwait. Will's story continues, "Once in Kuwait, I was asked if I wanted to remain on rear-detachment or deploy forward to As Samawah, Iraq, and take over a team for a soldier who had been injured in a mortar attack. I chose to go forward and lead a team of soldiers whom I had never met. I served as team leader until I was relieved in August. The stop loss was lifted, and I was sent home to out-process. I found myself in Kernersville, freezing in 90-degree weather only one week after having been in a very intense firefight in Baghdad wondering what the heck I wanted to do with myself."
Today Will is the city manager for Liberty, North Carolina, which he describes as "a fiercely independent rural community just outside the growth of the Piedmont and the Triangle." His journey from arriving home in Ohio in 2003 to being sworn in as city manager in 2015 was not without struggle.
He started working on his bachelor's degree in 2004 at Guilford College in Greensboro, North Carolina, when he began suffering from undiagnosed PTSD for which he was finally treated, but it was a long hard road to finish his degree. Throughout it all he continued to help other veterans through his job at the Veterans Benefits Administration. It was at a training session that he happened to meet an individual who recommended completing a master's of public administration as a way to advance his career. For Will, who says, "I knew before I signed up to jump out of airplanes as a 17-year-old farm boy from rural Ohio that I wanted to be a public servant," getting his MPA sounded like a great idea. So he got accepted at Appalachian State, earned the Robert Hester Local Government Scholarship, and was awarded an internship with the city of King, North Carolina. He says that it was the internship that absolutely confirmed that he wanted to go on to become a city manager.
Will says that one thing he enjoys about being a city manager is "the camaraderie that exists among managers," saying that "it's a close second to the camaraderie you experience in the military." He also speaks of a career in service "In local government, you are often witness to the impacts of your service. Not everything is immediate, and if you're doing your job, you don't even receive much recognition. But you can recognize the impacts that you have made in your community."
Robert Bechtold | Interim Deputy County Administrator | Beaufort County, South Carolina
A career in service was exactly what our next veteran, Robert Bechtold, was looking for when he transitioned from the military in August 2020. Like John and Will, Robert also had an amazing military career, but unlike them, he served in the Marines. He says, "My service began in the artillery and transitioned to the infantry, serving in a plethora of roles over several deployments to Iraq and Afghanistan. In the latter part of my career, I served as a first sergeant and sergeant major in several locations." Robert received several awards over his career to include the Bronze Star Medal, and Navy and Marine Corps Commendation Medal with "V" and four gold stars in lieu of fifth award.
Like many veterans, Robert knew he wanted a career in which he could continue to serve, but he didn't know what that career was. He says, "I explored a number of post-service paths in the time leading up to my retirement. The inherent need to be of service continued to surface and I believe that is what pulled me toward local government leadership. The first class in my public administration graduate coursework enabled me to make the decision with absolute clarity. I was able to use Beaufort County as an academic case study and simultaneously line up a Veterans Local Government Management Fellowship through ICMA. Beaufort County Administrator Ashley Jacobs ensured I had exposure to all aspects of municipal leadership during my fellowship. I cannot envision a better path from the military to working in local government." Beaufort County was so impressed with Robert's performance in the fellowship that they hired him as their interim deputy county administrator.
When I asked Robert why local government is a good fit for veterans, he replied "I believe working in local government has been a good fit for me because so many of the skills and abilities I developed over 22 years in the Marine Corps were transferrable to local government administration. I was, and continue to be, astounded by the level of dedication, determination, and service-driven attitude within the Beaufort County team. I've known hundreds of Marines that left active duty and longed for the lost sense of belonging they had in service. I don't have that problem. We have an incredibly engaged council, a tight-knit leadership team, and are staffed by motivated people eager to serve the community."
Demetrius Parker | Talent Manager | Jefferson County, Colorado
When I asked Demetrius Parker, talent manager of Jefferson County, Colorado, if he would agree to be highlighted in this article, he immediately and exuberantly responded, "I would be honored." Demetrius had what I like to call a "unique" military career and was able to have some pretty incredible experiences that most soldiers don't have the opportunity to enjoy. Demetrius established his role as a leader from the day he left the MEPS station as a private in charge of getting eight new recruits from Washington, D.C., to Fort Dix, New Jersey, for basic training. From there he went on to be part of 3rd Infantry Regiment, The Old Guard, which is the Army's official ceremonial unit and escort to the president of the United States. These are also the professionals who guard the Tomb of the Unknown Soldier in Washington, D.C. And if that wasn't exciting enough, in his next assignment in Korea, he was given the opportunity to run a program that, in his words, "equated to being the catalyst for American Idol, where I was responsible, along with my civilian counterparts, to audition soldiers of all ranks and bring them together to form a band that went on tour for 30 days."
Upon completion of his military career, Demetrius worked in the private sector as a human resources professional, but he says he always felt like something was missing. He wanted to be in a career that made a true impact on people's lives. He says, "One day while doing some soul searching, it hit me—I should be working in government. I went home and chatted with my wife and I clearly remember her asking me what this meant. My response was that I would probably be taking a pay cut, but I will be happier. That was seven years ago."
Like many other veterans, Demetrius chose local government because he wanted to give back to his community. He says, "I believe that most people that join our military services do so because they want to serve and be a part of something that truly has an impact on the lives of those in our communities. We want to know that our hard work, blood, sweat, tears, and sometimes lives are given to make life better for others. It is this belief that compels me to seek out other veterans and share this gift we call local government."
I cannot thank John, Will, Robert, and Demetrius enough not only for their service to our nation, but for their continued service to their communities. Their stories highlight the competence and capability of those in our military forces, and demonstrates that veterans are an asset to any team.
I encourage all community leaders to take advantage of ICMA's Veterans Local Government Fellowship by visiting icma.org/vlgmf or by contacting veterans@icma.org. This program not only allows organizations to promote the local government profession and attract talent; it provides the opportunity to give back to those who have served our nation. As Darrin Tangeman, a veteran and city manager of Woodland Park, Colorado, put it "Military servicemembers bring diverse skill sets to the table, they can achieve goals and objectives, and they have the moral courage to stand up for what is right. Veteran fellows are zero-risk to the host organization, and they are free of charge. Supporting this program is as beneficial to the veteran fellow as it is to the host organization."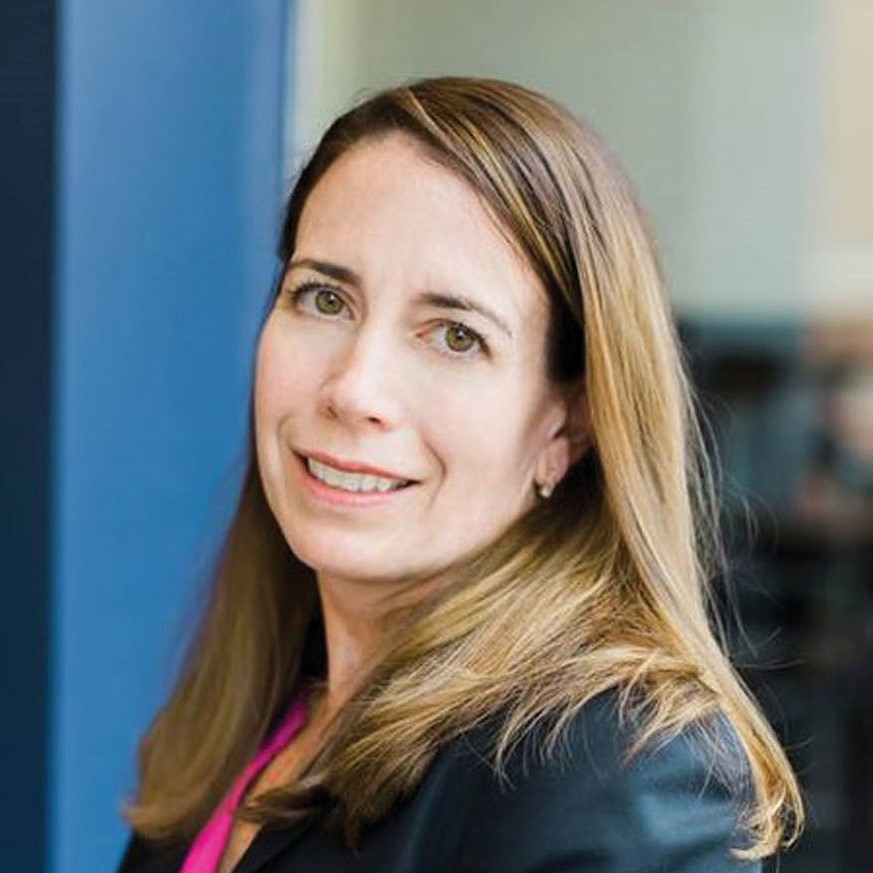 LYNN PHILLIPS is senior program manager of veterans programs at the International City/County Management Association (lphillips@icma.org).
Resources
1. "Veteran Hiring Preferences in Local Government," Arizona State University in partnership with the Center of Urban Innovation and the Center of Organization Research and Design as well as the Alliance for Innovation, by Dr. Ulrich Jensen, Dr. Justin Stritch, & Dr. David Swindell, June 2019.
2. "Commentary – Qualities of a Dedicated First Sergeant by Senior Master Sergeant," Anthony J. Servian, 1SG, 482nd Operations Support Squadron. Published Sep 9, 2013.