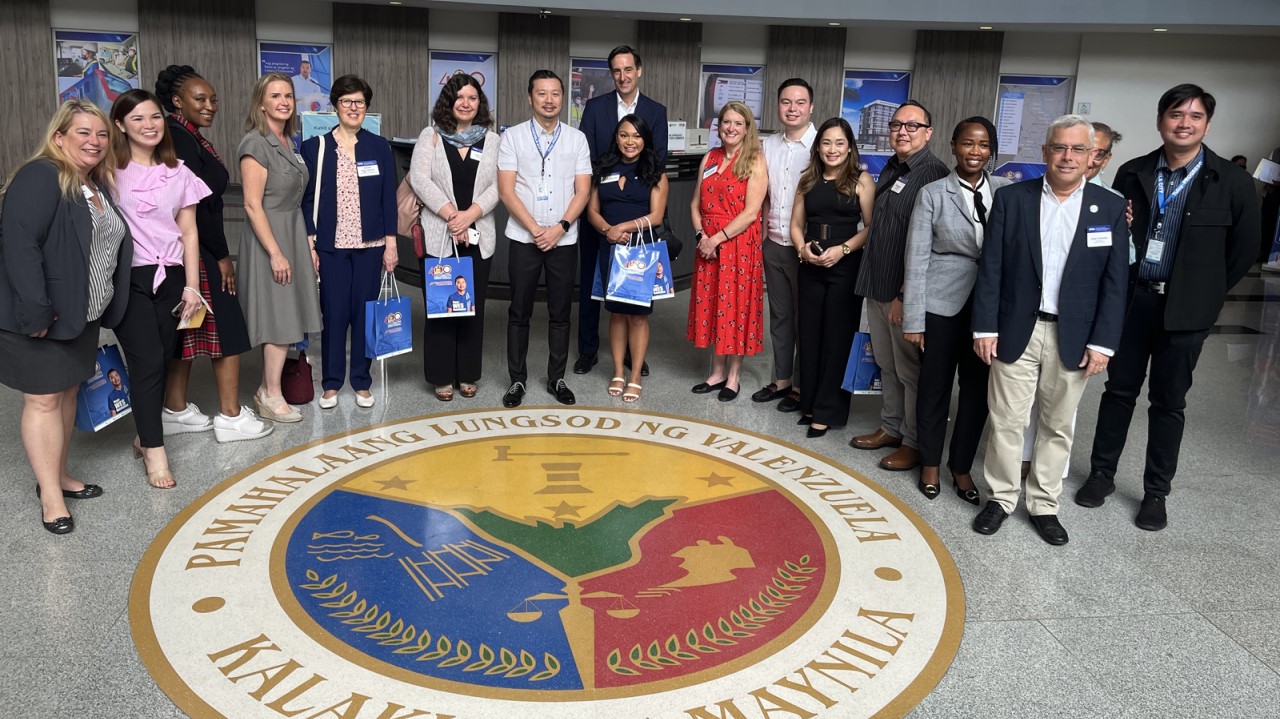 If someone told me as a young kid that I would be living my dream job one day and traveling to the Philippines for work, I never would have believed it. Joining ICMA is one of the best decisions I have ever made, and the organization has played a significant role in my career journey as a local government professional. Little did I expect that serving on ICMA's International Committee would take me back to my country of birth and help me find new ways to contribute to the profession.
My family experienced our "Coming to America" moment when I was three years old. My mother was a nurse and through her profession we immigrated to the United States to meet the nation's demand for healthcare workers, which continues today. Indeed, nursing- and healthcare-related education remain in high demand among the Filipino people as it provides access to employment opportunities throughout the world.
With approximately 1.8 million Overseas Filipino Workers (OFWs) globally, the number-one export of the Philippines is its people. My personal favorite "Filipino diaspora experience" is boarding a cruise ship and being greeted by a Filipino who represents thousands of workers in the cruise industry worldwide. It gives me an extra feeling of being at home.
However, working and living abroad is not easy, especially when it is not driven by choice but by survival and limited opportunities. I am sure any immigrant, refugee, or asylum seeker can tell you that adapting and assimilating into a new culture and society poses significant challenges that places a heavy toll mentally and emotionally. I experienced this first-hand in having challenges speaking English while growing up and witnessing my parents confront discrimination as we struggled through a long and difficult adjustment period, which impacted their relationship, and the relationship between them, my siblings, and me.
Yet it was those challenging times that inspired me to pursue a career in public service and serve others in need. Fortunately, through my family's immense pride in our cultural heritage I never lost the ability to speak the Filipino language and proudly consumed the food, music, dances, movies, history, and traditions of my people. I have carried this "bicultural consciousness" my entire life and have sought opportunities to support other Filipinos in America and connect with the Philippines in some way.
Joining the board of the ICMA affiliate group, the International Network of Asian Public Administrators (I-NAPA), presented me the opportunity to help other Filipino Americans, as well as other Asian Americans, Pacific Islanders, and Native Hawaiians in the local government profession. Subsequently, when I first heard that ICMA has been engaged in international activities for more than 50 years through peer-to-peer technical assistance and training, city-to-city partnerships, study tours, hosting of international fellows, and presenting at conferences and events, I jumped on the opportunity to apply to serve on ICMA's International Committee.
When I learned that the ICMA International Committee meeting and Executive Board meeting was going to be held in Manila in March 2023, I felt this was an opportunity of a lifetime. I had never imagined there would be a possibility to connect the work I do in local government in the United States with the Philippines.
Traveling to the Philippines for the ICMA International Committee meeting and study tour in March 2023 was a life-changing event. First, it offered me a first-hand account of the "I" in ICMA, and second, it brought full circle my life experience and career as a Filipino American in local government.
As part of ICMA's grants and contracts portfolio, ICMA has been involved in the Philippines since 2015, first to implement the Strengthening Urban Resilience for Growth with Equity (SURGE) Project through a $47 million contract with the United States Agency for International Development (USAID), ICMA's largest contract worldwide. The goal of the SURGE Project was for second-tier cities outside the urban core of Metro Manila to become economically thriving and resilient growth centers. SURGE ended in 2021, but ICMA is currently implementing two USAID-funded projects in the Philippines: the Cities for Enhanced Governance and Engagement (CHANGE) Project ($15 million) and the Clean Cities, Blue Oceans (CCBO) Project ($2.8 million).
After attending the ICMA International Committee meeting in Manila and learning about the State Department–funded Young Southeast Asian Leaders Initiative (YSEALI), implemented by ICMA, our delegation met with Mayor Wes Gatchalian and his team from Valenzuela City, and I later traveled with part of our group to Tagbilaran City on the island of Bohol (one of more than 7,100 islands that make up the Philippines). I saw first-hand the incredible work these cities were doing to meet the goals of the USAID Projects. Under CHANGE, the goals are to (1) strengthen the enabling environment for decentralization; (2) enhance service delivery capacity, legitimacy, transparency, and accountability of participating local governments; and (3) empower residents by increasing participation in and oversight of local governance processes.
The highlights of the Tagbilaran City study tour were meeting with Mayor Jane Yap, learning from City Governance Coordinator Linda Paredes, seeing the sustainable products created by women entrepreneurs through the business advisory and training center for women, visiting the water testing laboratory at Holy Name University headed by Dr. Juliet Espiritu-Salgados, and meeting with the President of Holy Name University, Fr. Ruel "Dudz" Lero, SVD, along with his staff and ICMA student chapter members. The conversations I had with these local government officials and staff, scientists, and academic representatives were some of the most valuable and relevant learning exchanges I ever experienced, with discussions about best practices, civic engagement, council-manager form of government, and student involvement.
Going to the Philippines helped bridge the work I do in local government in the United States with my interests internationally and gave me such an incredible feeling of purpose to who I am as a person and my life's work in public service. It offered a unique perspective to what my colleagues in other cities and nations are doing and made me proud of my Filipino heritage, while providing hope and confidence that the future of the Philippines is in good hands. There is no escaping the world issues that impact our daily lives—the pandemic taught us that. Even here in the United States, the work we do every day is impacting residents who are coming from different parts of the world and our decisions create ripple effects that impact communities around the globe.
As ICMA continues to develop a global engagement strategy relevant to local government professionals around the world while meeting the needs of our members in America, I see one small role I can play to serve as an informal ambassador to bridge societies and cultures in the Philippines, Asia, and beyond, in addition to the work I am already doing for ICMA and I-NAPA in the United States. The lesson I learned is to remain engaged with ICMA and the profession in whatever way you can and allow yourself to discover new ways to make your work meaningful.
While I traveled more than 7,000 miles to discover the "I" in ICMA and found myself with a greater purpose to change the world, I kept thinking of Prince Akeem's famous words from the movie Coming to America to describe my experience: "No journey is too great when one finds what he seeks."
Read more about ICMA's March 2023 International Committee meeting and study tour and Executive Board meeting here.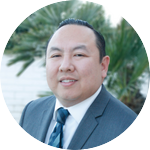 PJ GAGAJENA is the assistant city manager of Moorpark, California.
New, Reduced Membership Dues
A new, reduced dues rate is available for CAOs/ACAOs, along with additional discounts for those in smaller communities, has been implemented. Learn more and be sure to join or renew today!