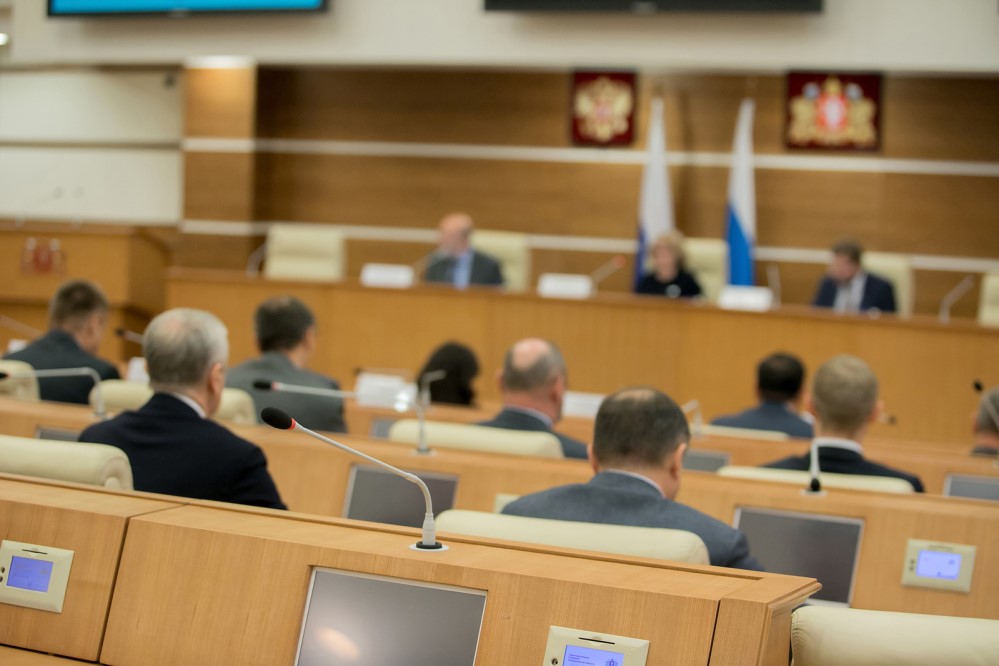 Relationships. As humans, the relationships we form with others are critical to our mental health and emotional well-being, and in many cases, our survival. Research shows that healthy relationships can help us live longer, manage stress more effectively, enjoy better health, and generally feel "richer" as a human being.
The importance of relationships may be even more significant for those in the local government management profession who work with a wide variety of people, including elected officials, volunteers, community members, businesspeople, staff members, and many others. But there may be no more important relationship than that between the city/county manager (and his or her staff) and their elected officials.
The council-manager relationship is critical to the successful workings of the well-oiled local government machine. This is true both in an election year and at other times. Not only is the relationship between the manager and elected officials the primary factor impacting a manager's job satisfaction, but it is also a determinant of the ability of the local government to perform effectively, within budget, while creating value and garnering support for its work from the community.
Kevin Duggan, ICMA-CM, retired city manager and current ICMA senior advisor in California, has done a great deal of writing about council-manager relationships. "The important relationship between a manager and their elected officials cannot be taken for granted and requires attention and work to establish and maintain." He identifies five obstacles that can get in the way of this relationship, including:
Not understanding/appreciating/respecting each other's roles.
Differing philosophies.
Differing personalities.
Challenging issues.
External pressures from the media, community groups, employee organizations, etc.
Trouble in Santa Cruz
Each one of these is challenging in its own right, but imagine experiencing them all at the same time. Martin Bernal, former city manager for Santa Cruz, California, was kind enough to share with us the hurdles that he experienced during his tenure as city manager.
A little background: Santa Cruz is a university town and very politically active. It is the county seat and the region's cultural and economic center. In 2018, the councilmember election was fraught with tension. The campaign turned nasty and the results brought a shift in majority from moderate to progressive.
The new councilmembers were not happy with the current state of affairs and they did not trust the city staff. The council genuinely wanted to solve problems and make things better, but they had no experience and did not understand local government structure, much less the council's role in it. The new councilmembers were also not familiar with the charter provisions, and as a result, were trying to do things that were not within their authority. They were not interested in listening to Martin's advice and proceeded with policies that the public was not in favor of.
In addition, there were complaints from both the city staff and the public about hostile treatment from councilmembers. Hostile workplace investigations were initiated and several allegations were substantiated. Martin endured a horrible situation, but he used several of the tools that we will discuss to navigate the stormy waters.
Planning Ahead
One way to avoid challenges with council is to maintain a relationship with the community and offer routine training for residents who are interested in running for council. While the election cycle is certainly a time when emotions run high and behaviors can be ambiguous, the prudent CAO starts long before to develop and nurture a relationship with their governing body. Darrin Tangeman, city manager for Truro, Massachusetts, suggests having a citizens academy. "It is a great way to start building relationships and defining roles and responsibilities before the council is elected. It's an opportunity to provide a history of the city and give an overview of operational and critical service activities."
Orientation
Once councilmembers are elected, conduct a council candidate orientation. The new member orientation should follow the election and should be executed as soon as practicable. Conducted in large part by the chief governance officer (mayor, county judge or commission chair, etc.), this serves as a "how do we" session. (How do we put things on the agenda, how do we hear from the staff, how do we access our mailbox or iPad.)
Education and Team Building
You've started building relationships early through the citizens academy and you've conducted new council candidate orientation. What now? Council education and team building! Considering using the council education resources available through the National League of Cities, your state municipal league, or the area council of government. And if possible, attend the session along with your council. It will provide an opportunity for you to get to know them and have a better understanding of how to work them. It is also an opportunity to demonstrate the importance of the council-manager form of government!
As for team building, a facilitated council team building event incorporated into an annual strategic planning or leadership summit helps provide the council with group process skills. Understanding how to discuss difficult topics or why someone behaves the way they do is critical to long-term team success. And, of course, having a guidebook or governance manual gives everyone the comfort of a custom-designed process.
A Happy Ending for Santa Cruz
Are you wondering what happened in Santa Cruz? Let us tell you the rest of the story: A recall petition was validated and another election took place. The community really came together and realized that it's not just about the politics. Faith was restored in both the electorate process and the council-manager form of government. It was a steep, rocky path, but Martin managed to climb it successfully. These are his top four tips for city/county managers:
Communicate with staff frequently and protect them—you are their shield.
Document everything.
Stay politically neutral—treat all councilmembers equally.
Never compromise your values or integrity.
In addition, Martin found it very helpful to contact ICMA senior advisors, like Kevin Duggan, for guidance. It is important to remember that many managers go through or have gone through similar situations. Reach out to them for advice!
Conclusion
In closing, never underestimate how important it is for a local government manager to have a good working relationship with their elected officials. These relationships are critical to an efficient and well-run organization. But it's not always easy. If it were, there would not be so many webinars, articles, and conference education sessions about this topic! The suggested recommendations that we have included in this article have proven to be successful. Take advantage of them.
ICMA's CoachConnect program is a great way to reach out to ICMA senior advisors for advice. And if you are interested in learning more, check out the recent coaching webinar, "Managing Council/Staff Relationships in an Election Year." We can't stress enough the importance of a good connection between a city/county manager and his or her elected officials. Take the time to cultivate and nurture this relationship for the good of your community.
DARRIN TANGEMAN is city manager of Truro, Massachusetts (dtangeman@truro-ma.gov).
MIKE CONDUFF is president and CEO of the Elim Group (mike.conduff@theelimgroup.com).
CHERYL HILVERT is the ICMA Midwest regional director and Coaching Program facilitator (chilvert@icma.org).
MARTIN BERNAL recently retired as city manager of Santa Cruz, California (MartinSergioBernal@gmail.com).
New, Reduced Membership Dues
A new, reduced dues rate is available for CAOs/ACAOs, along with additional discounts for those in smaller communities, has been implemented. Learn more and be sure to join or renew today!