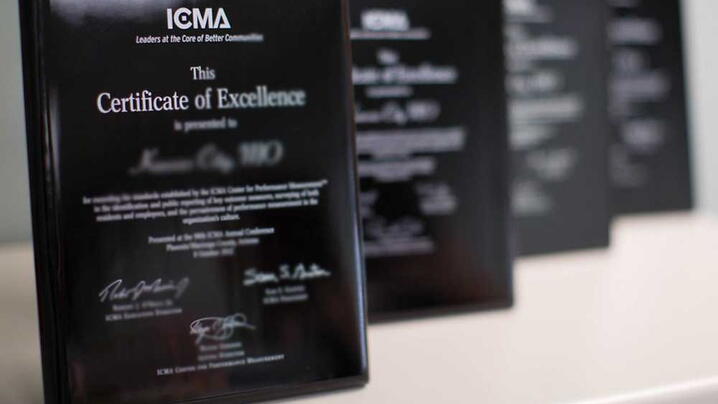 Applications are open for the 2021 ICMA Certificates in Performance Management. The certificates provide an opportunity for local governments to be recognized for their efforts to collect, analyze, and report performance data, benchmark and network with their peers, train staff, and incorporate data into strategic plans, budgets, and process improvement.
Beyond the recognition provided to the recipients, the program also generates a library of leading practices. Even jurisdictions that are not ready to apply for a certificate themselves can use these documents and links to assist in building or improving their own performance management efforts.
Certificates of Achievement, Distinction, and Excellence provide varying levels of recognition, depending on the extent of the local implementation.  Any local government that has been active in performance management across at least four service areas and for at least two years is welcome to apply.
Started in 2002, the program has recognized cities, counties, and special districts of all population sizes, with 60 jurisdictions receiving certificates in 2020.
The eligibility criteria and application forms for 2021 are posted, with applications due by Friday, May 7. Individuals with questions can contact performanceanalytics@icma.org.
Register for the ICMA Annual Conference
Join us September 17-21 in Columbus/Franklin County, Ohio for the 2022 ICMA Annual Conference.
JOIN ICMA TODAY!
ICMA provides the tools, resources and connections to help you become part of the international network of 13,000+ local government management professionals.