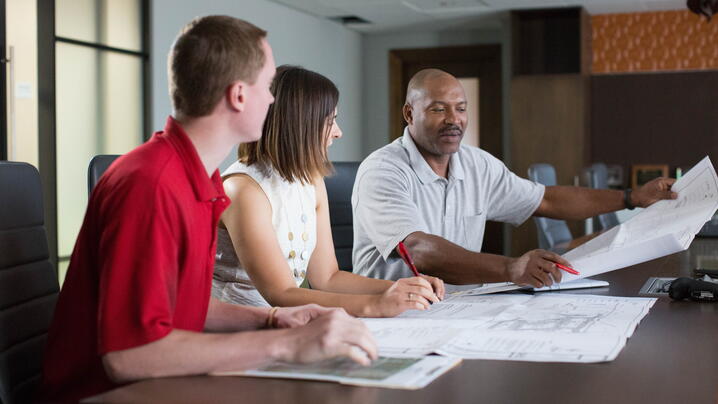 Get started! Get connected! Get engaged!
Below are a few first steps to get you started as you begin your journey with us. Follow our three-pronged journey: Get Started, Get Connected, and Get Involved, to maximize your membership experience.
Explore how you can advance your career and organization today!
Learn how we connect with members:
Five things to do today:

Login to your ICMA Member account

To access the members-only content, you must be logged into the website. First time logging into our website? Enter your primary email address and create your password by accessing the sign in button in the top right corner of your screen. If you need assistance, contact the Member Benefits & Services Team at 800-745-8780 or 202-962-3680.

Update your profile

Having a complete online profile will ensure that you receive only the communications from ICMA that are of the most interest to you, and current contact information is crucial to maintaining your member benefits without interruption. Once you're logged in, click on the Edit Profile link at the top right corner of any ICMA website page next to where it reads "Welcome [your name]!" and complete all the information within the two tabs titled About Me and My Preferences.

Join the discussion

ICMA Connect is a member benefit designed to provide members with the support network of over 12,000 local government professionals and stakeholders around with world. This member-only community gives our members the opportunity to connect with each other regardless of location, share resources and ideas, and discuss issues that are central to the effective management and advancement of our communities.

Check for upcoming Events 

ICMA offers you and your staff a range of opportunities to increase your professional knowledge and skills.

Visit the Welcome Page
Now you're ready to get connected! Take the next step in your journey:
Get Connected — Discover great people, programs, and resources at ICMA.
Get Engaged — Explore the many ways you can get involved with ICMA at all levels of expertise and varying time commitments.
Key Links
Events Calendar | PM Magazine | Complimentary Resources | ICMA E-Newsletters | ICMA Logo Store | Bookstore | Career Development | Credentialing | 
Contact Us
Member Benefits & Services 
800-745-8780 / 202-962-3680
membership@icma.org