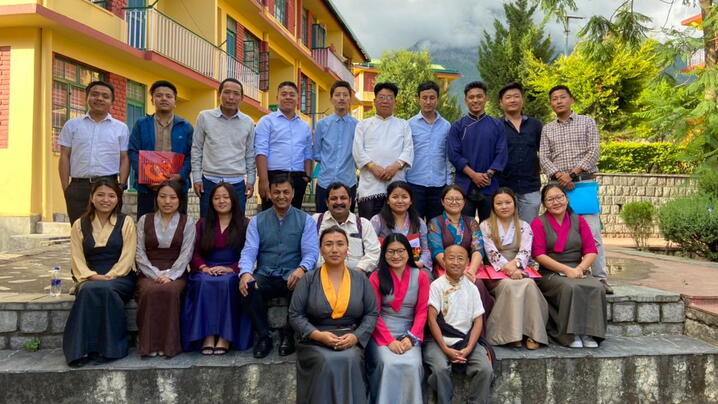 Key Project Information
Funder
USAID
Period of Performance
-
Location
India
ICMA's Role
ICMA leads Objective 2: "Improved Management Systems of the CTA and Settlement Institutions," strengthening systems, processes, capacity, and economic resilience.
Project Details
The five-year Central Tibetan Administration Capacity Building and Sustainability Initiative (CTA-CBI) program builds the Central Tibetan Administration's (CTA) capacity to be more effective and sustainable in delivering services to Tibetans and achieving community self-reliance. The program has two key objectives:
Strengthened Central Tibetan Administration Leadership and Planning
Improved Management Systems of CTA and Settlement Institutions.
As a major subcontractor to the National Democratic Institute (NDI), ICMA leads the implementation of Objective 2. The program is implemented in a phased approach and supports the CTA in developing strategic plans to address policy needs, strengthen governance systems and processes, implement new digital management systems, generate economic opportunities and conduct citizen outreach activities, including specific youth and women's engagement components and diaspora outreach.
ICMA has trained Settlement Leaders and CTA Departments to collect data which will inform targeted technical assistance and the development of an Institutional Development Index (IDI) to guide the improvement of CTA systems during and after the life of the project. The IDI will assess the level of CTA performance and institutional capacity; identify and prioritize a targeted program of technical assistance tailored to address specific needs; and facilitate coordination of different technical assistance programs by providing a common baseline for measurement and integration.
Additional ICMA-led planned activities and interventions include, facilitating human resource management exchanges with Indian cities through ICMA's CityLinks™ methodology; developing and delivering public financial management trainings to CTA staff through the collaboration of ICMA members and Indian city managers; developing GIS maps and asset management plans for some settlements; coordinating with the USAID Tibetan Self-Reliance and Resilience (TSSR) program to standardize data management across CTA departments; mobilizing regional experts to help the CTA identify viable PPP models for encouraging sustainable growth; organizing business forums to convene stakeholders and private-sector representatives interested in investing in the diaspora Settlements; and standardizing HR practices and data management and security across CTA departments.
New, Reduced Membership Dues
A new, reduced dues rate is available for CAOs/ACAOs, along with additional discounts for those in smaller communities, has been implemented. Learn more and be sure to join or renew today!