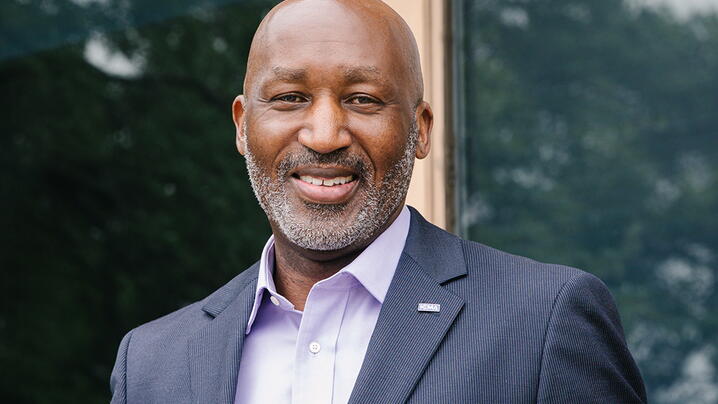 In this episode, we're joined by Marc Ott, executive director of ICMA. In the midst of the nationwide civil unrest following Groge Floyd's death, Marc wrote several articles addressing the issue of systemic racism: Anger, Hope, and Leading in Times of Turmoil and Message from the Executive Director: Racial Equity and Social Justice Actions.
As an introduction to the PM special supplement on racial and social injustice, Marc wrote Voices of Courage: Commentary from Local Government Leaders on Racial Justice.
Audiocast Participant Bio
Marc Ott
Executive Director
ICMA
Marc A. Ott is executive director of ICMA. Marc's responsibilities include working closely with the ICMA Executive Board and more than 12,000 members to support and advocate for professional and ethical local government management and for forming global partnerships to further ICMA's mission.  
Prior to joining ICMA, Marc served as city manager of Austin, Texas, then a full-service city with 40+ departments, a workforce of 14,000 employees, an all-funds budget of $3.7 billion, and a triple-A bond rating that was maintained throughout his tenure. Austin is widely recognized as being one of the "Best Managed City in America."
Marc's distinguished career in municipal management includes leadership roles in the cities of Fort Worth; Rochester Hills, Michigan; Kalamazoo, Michigan; and Grand Rapids Michigan. Among his many awards, Ott received ICMA's highest professional honor, the Award for Career Excellence in Memory of Mark E. Keane for his creative approach to such challenging issues as budget deficits, homelessness, infrastructure management, and education. Marc completed the Senior Executives Program in State and Local Government at the John F. Kennedy School of Government at Harvard University, and has a master's degree in public administration from Oakland University in Michigan.