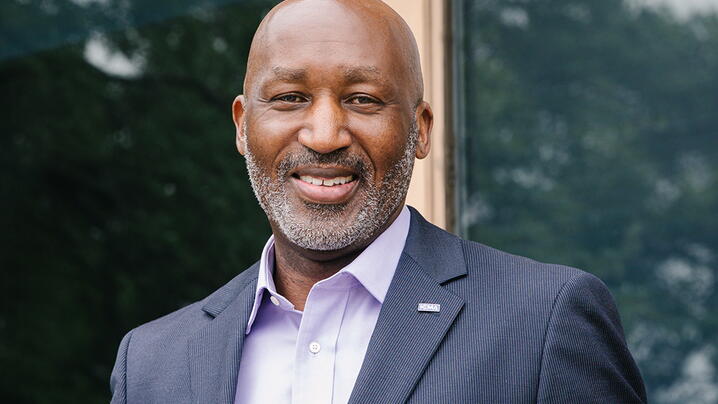 Much like you in February, ICMA redirected most of its resources to focus on the global pandemic and I shared with you what we were doing to support you in your efforts to respond to and recover from the COVID-19 crisis.
Then in late May, the world erupted in public outrage, as patience for the process of eradicating systemic racism dissolved. Overwhelmed by collective grief and despite the health hazards of gathering in public, our residents took to the streets to demand change—action from us as the leaders who are responsible for those very streets. And while we may feel that so many of the structures which allow systemic racism to persist are out of our hands, much is also within our grasp.
In drafting its Statement on Systemic Racism, the members of the ICMA Executive Board and I left no doubt on where this organization stands. As a first step, we're working now to put resources and tools in your hands to support you on this journey over the days, months, and years ahead. I'm sharing a few of those now:
I directed the ICMA staff to immediately provide guidance on law enforcement challenges. Beginning with a webinar on the Executive Order on Law Enforcement July 1, we'll look at a range of concepts from public safety funding to citizen oversight of law enforcement.
Our Community Conversations series of webinars focused on COVID-19 had already been looking at recovery and restoration of services through the lens of racial and social equity and inclusion. Here are three examples:
Sharpening the Focus on Social Equity to Make Strategic Budget Decisions
The Public Health Crisis and Racial Inequities
COVID-19 Equity Framework and Rapid Response Tool
On the advocacy front, we're working with our partners in the Big 7 state and local government organizations to determine the best way to work with congress on legislation that would be supportive and not undermine local authority.
We built out a resource hub icma.org/social-justice which includes ICMA research, reports, and tools. We will continue to build out this site as we expand resources to support you. I am hopeful that you saw the special digital supplement to PM magazine--Moments of Change: Leading with Courage and Commitment for Racial and Social Justice.
The upcoming ICMA Annual Conference, Unite a Digital Event, will have a track focused on Equity & Inclusion.
Our ICMA Connect platform is a member network where you can ask questions and share resources with your peers—more than 4,000 members are active in the network.
Looking ahead, we are working with our partner GARE (the Government Alliance on Race and Equity) and others on additional training and workshop programs to be offered through ICMA University.
I shared with you my feelings, as a Black man, about this moment in time back in May—a combination of anger and hope. Moving forward on these many fronts helps give us the momentum needed to rebuild our cities, towns, and counties in a way that we weren't even contemplating a few short months ago. I feel grateful to be a part of this moment which I despaired I might never see in my time in local government leadership. But it is happening and we're all in.
---
This message was sent to all ICMA members via email on June 25, 2020.
New, Reduced Membership Dues
Beginning October 1, 2022: For memberships expiring on December 31 and for new members, a new, reduced dues rate is available. Learn more and be sure to join or renew today!