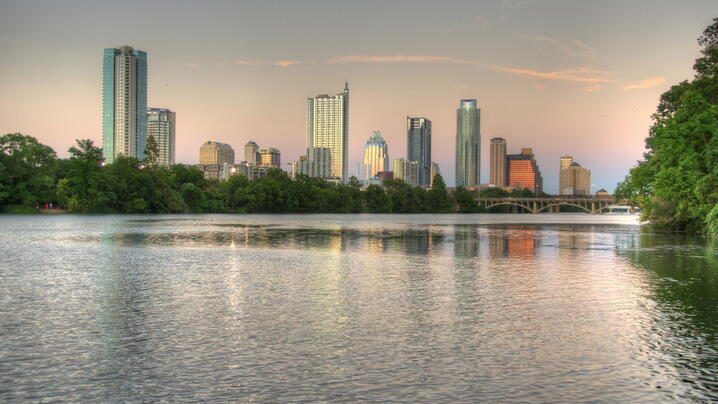 To reach the most residents as quickly as possible during a severe storm, the city of Austin, TX used a social media strategy to enhance crisis communications, it was so successful that neighboring jurisdictions adopted the same plan. Read below for their story, goals, and solutions.
Their Story - VULNERABLE TO FLASH FLOODING
Austin is the 11th largest city in the U.S., and severe weather can quickly escalate and drastically affect the lives of the fast-growing population of 1.25 million in the metro area. The region is specifically vulnerable to major flash flooding due to sudden, torrential storms that have earned the region the nickname "Flash Flood Alley" among meteorologists.
Their Goal - ENHANCE CRISIS COMMUNICATIONS
Recognizing that flash flooding happens "in a flash," the City pursued a strategy to enhance crisis communications using social media to reach the most residents as quick as possible.
Their Solution - ADOPT SUCCESSFUL SOCIAL MEDIA STRATEGIES
After a catastrophic flood in October 2013, the City of Austin led a regional effort to promote the social media hashtag "#atxfloods" and the correlating website "atxfloods.com" to provide real-time information on roads experiencing flash flooding. The initiative has become exceptionally successful, having been adopted by neighboring jurisdictions. The hashtag and website are also deeply integrated with local media coverage, especially TV news and weather segments, during severe rain events.
Image provided by Angel Flores, Austin, Texas
After that same catastrophic flood in October 2013, the City also identified a disaster communications barrier with Spanish speakers and made strides to deploy Spanish crisis communications on social media. However, the messages were inconsistent and improvised during emergencies using Google Translate, or equivalent online translators. To close the gap, public information officers collaborated on a series of pre-written emergency messages with interchangeable information slots where dynamic information, such as time and location, could be plugged in depending on the event. All standardized messaging is stored in an easily accessed, redundant hard-copy and cloud-based folder available to any responding public information officer. This allows team members who are not Spanish-proficient to communicate in concise, consistent (and locally appropriate) Spanish dialect during severe weather.
For larger needs, a Spanish-fluent emergency assistance team of a cross-section of department public information officers was formed to provide Spanish translation copy-editing and dialect feedback. This advisory group played an important role as part of the City's recovery efforts in response to the two presidentially-declared flood events of 2015. Because a large portion of the affected was primarily Spanish speaking, the group efficiently translated shelter and individual assistance information and distributed it across social media platforms. In addition, the City emergency management office recruited two public information officers, fluent in locally spoken Spanish, to strengthen its capabilities.

For more resources and tools on crisis communications, visit ICMA.org/DisruptiveChange.
GAIN A PRACTICAL UNDERSTANDING OF CRISIS COMMUNICATIONS AND COMMUNITY ENGAGEMENT by PARTICIPATing IN ICMA'S NEW ONLINE CERTIFICATE PROGRAM, LOCAL GOVERNMENT 201.