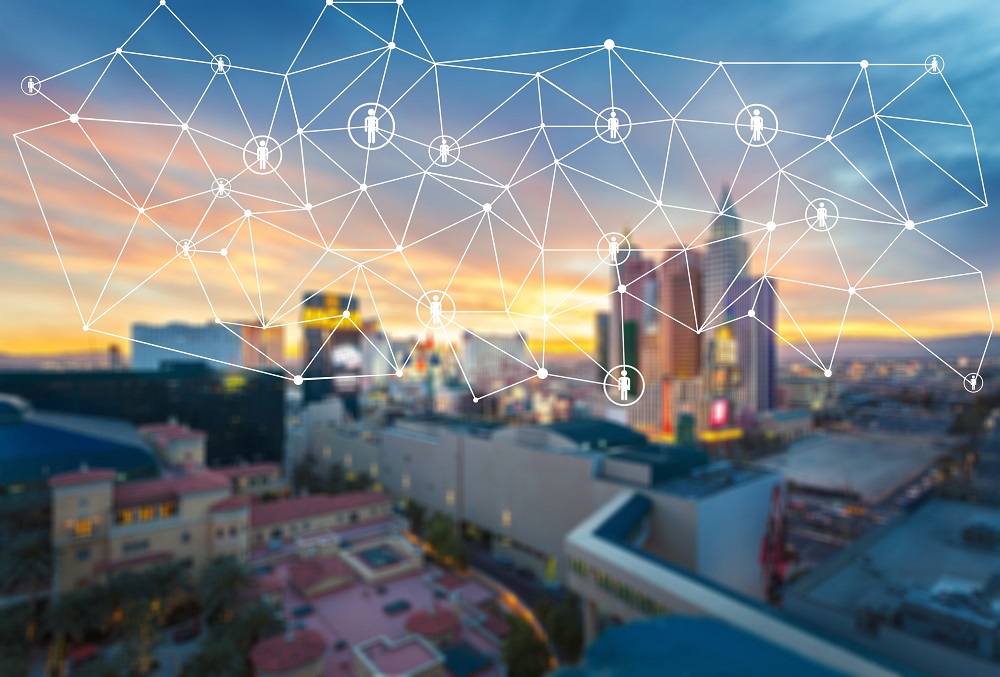 Facebook live, citizen surveys, virtual meetings, oh my! From the newsroom to YouTube, jurisdictions face a maze of social media when they want to engage with the community. The Institute for Local Government explains that cities and counties are trying to connect with residents through nontraditional methods in order to reach community members where they are.
Some jurisdictions are getting more creative with their community engagement by capitalizing on social media and alternative methods to reach constituents. Here are five tips from local leaders Michael Boynton (town of Medway, Massachusetts; town administrator), Elisa Cox (city of Racho Cucamonga, California; deputy city manager), and Emily Kilroy (county of Albemarle, Virginia; director of communications & community engagement), who presented their innovative techniques for community engagement at the 2018 ICMA Annual Conference.
1. Engagement cannot be a one-way street.
When the city of Racho Cucamonga was trying to annex some land, they sent out fact sheets, created a website, published videos and social media posts, wrote pieces for the newspaper, and the list goes on. Residents, however, were really upset about the plan and called for new city leadership. Why were they reacting this way? The engagement was one-sided. Cox explains that community engagement needs to be collaborative and meet residents where they are. City administrators could go to public events, use Facebook Live and Instagram Stories, and create interactive maps or videos to inform them. The bottom line is that engagement should be mutual and collaborative.
2. Just because residents are not at the town meeting, does not mean they do not care.
Staff members of Albemarle County became frustrated when only a few people were attending public meetings, which led to their infamous "#seatsavailable" hashtag. Kilroy suggests local government staff should consider the purpose behind meetings and make adjustments to fit that intention. Does the county want resident feedback? Instead of having long lectures from staff, center the meeting around small breakout sessions. Does the county want more voices at the table? Hold parallel online meetings to the in-person meetings, and treat all feedback the same. Kilroy emphasizes that staff shouldn't give extra credit to those who particpate in person; "However you pariticpate, it matters!"
3. Community champions can help engage hard-to-reach constituents.
Many communities have a group of hard-to-reach constituents who don't respond to most attempts at engagement. There are a number of demographics that can be diffiult to engage, but ones that can be of particular interest to communities are non-native English speakers, rural residents without social media access, and millennials who are generally disengaged with local government. Cox encourages local government leaders to use community champions, who are residents in these demographics and have positively engaged with municipal staff, to serve as informal ambassadors between the community and the local government. This can help mobilize those hard-to-reach constituents.
4. Municipal media should provide, promote, and praise.
Medway uses a three "p's" approach to municipal media that focuses on helping residents establish a positive connection with local government. Boynton states, "People remember the positive videos that gave information" and its important to capitaize on this momentum. Using this model, local government leaders should provide needed and relevent information to residents, promote organizational services and their mission, and praise the team members for their service. Boynton found that this formula for municipal media led to success in Medway, and can hopefully lead to similar results in other jurisdictions.
5. Community engagement should match the "on-demand" world we live in.
With the 24-hour media cycle, local administrators need to get their message out in rapid fashion. Boynton explains that municipal media can never provide too much info, but ease of access is paramount. Because photos and videos are the new "text," its important for local government leaders to provide enough visual media, through sites like Facebook and Instragram, to reduce the barrier to accessing information and match the social channels that residents engage with.
Want more?
You can access this presentation and 22 other 2018 ICMA Annual Conference sessions through the ICMA Virtual Annual Conference archives.