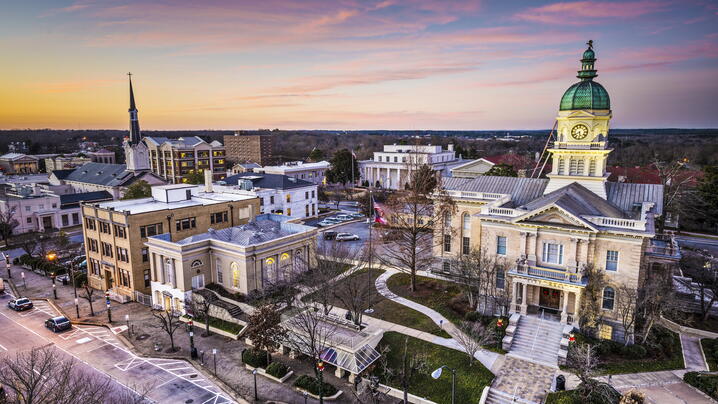 Heroism. It's a description that conjures a lot of images and an ideal that has been the basis of countless good vs. evil, triumph-over-tragedy stories told throughout generations. The qualities of heroes (and heroines) are ones that our very best selves strive to attain. To seek the good of others over oneself, to stand for, and even be willing to sacrifice for, something bigger than personal gain. Heroes remind us – especially in the darkest times – that not only is there still good, but that there is always a reason to hope for, and work towards, something better.
 
While Hollywood tends to favor the one-person-against-all-odds theme, at Life, Well Run, in partnership with ICMA-RC which has been serving "local government heroes" since its inception," we believe we've uncovered a storyline worthy of the biggest IMAX that needs to be told. It's the true-story of hundreds of thousands of heroes (and heroines) working tirelessly, quietly, efficiently, ethically – and in your backyards.
 
You probably see them every day but would never know it. These heroes don't wear capes. In fact, they are masters of disguise and often go unnoticed. Armed with integrity and determination they wear uniforms, badges, blazers, and construction boots. They carry clipboards, briefcases, whistles, and shovels. They oversee water quality, pick up your recycling, design safer streets, and make sure children, elderly and the most vulnerable receive the resources they need to be safe and healthy.
 
These heroes are the men and women working for local governments in every city, county, town and village across the country. Like true heroes they are not seeking attention or their own agendas, but rather they pour their hearts into the communities they love, and serve with a tireless passion to make these the best possible places to live, raise a family, run a business, and enjoy all that the area has to offer.
 
Over the past few years Life, Well Run, has had the honor of highlighting the leadership of dozens of city, county, and town managers. About two years ago, with financial support from ICMA-RC we asked managers to nominate members of their staff for our Community Hero initiative. One of the most interesting things we have found in getting to know these local government workers is not only the sheer range of positions and backgrounds, but that there is a common and resounding theme uniting all accounts. Below is a glimpse at a few individuals who have thus far been recognized. As you follow links to video and written accounts, you'll find each person sharing their desire to help others, serve the community and to make it a better place. They speak of the honor in serving and the awareness that they are there for the people, not for themselves. Sound pretty heroic to us. How about you? Think you have what it takes to be a Community Hero?
And last but not least – the heroes that bring the whole team together: Professional Managers! Each manager serving their community has an awesome responsibility and is a hero(ine) in their own right. There are many paths to becoming a city or county manager. Some get started within local government early in their career and find themselves working their way to the top, while others have set out for leadership through pursuing a Masters of Public Administration (MPA). Josh Copley, City Manager of Flagstaff, AZ served over 30 years with the Flagstaff Police Department, retiring as Deputy Police Chief, before stepping into the role. He credits his years on the force to his desire to want to be out on the streets engaging with people and solving challenges as they arise. Assistant City Manager Maria Villagomez with the City of San Antonio, TX also shares her passion for the many city initiatives she is involved with, including those serving youth, the homeless and animals.
 
As a critical aspect of our mission at Life, Well Run is to inspire and encourage the next generation to pursue careers as local government managers, you could say we're in the hero-making business! And from a look at those rising to the challenge (check out latest blog posts from Pam Weir and Aaron Zavala – members of our #NextGen team!) we are confident that the future is bright. Local governments around the country are on the search for the next generation of leaders – of heroes – to work behind the scenes and on the front lines. Are you up for the challenge? Learn more about local government management at http://lifewellrun.org/professional-managers/ and contact us at lifewellrun@icma.org with any questions!
Special thanks to our Heroes and Principle Sponsor, ICMA-RC for making this initiative possible!