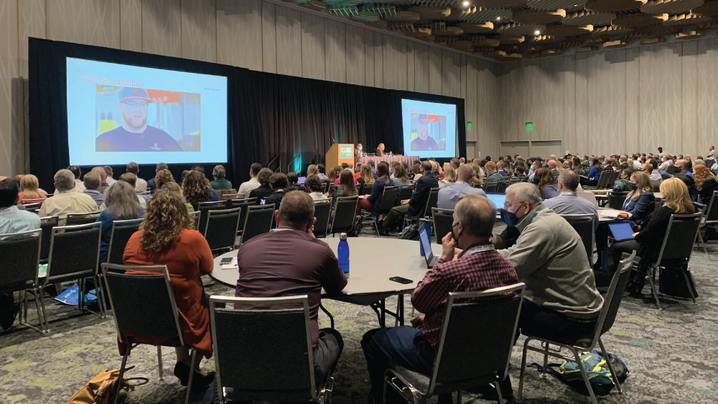 In the 2021 ICMA Annual Conference session, "The ROI of Workplace Culture," Leo Lew, county manager of Pinal County, Arizona, came together with Dr. Maria Church, CEO of Governmental Leadership Solutions, and Lisa Ann Edwards, a researcher, to share the outcomes of working together to improve his county's workplace culture.
Lew opened by explaining that as he took over as county manager, he walked into a dysfunctional workplace culture brought on by the unethical practices of his predecessor. So he teamed up with Dr. Church and Governmental Leadership Solutions to undergo their five-step Intentional Organizational Culture Process and begin tackling the dysfunction. 
The five-step process is as follows:
Assess: Assess the current organizational culture. Pinal County took the necessary steps to examine the workplace culture that was in existence. 
Articulate: Articulate and define the core culture. To define their core culture, Pinal County had to identify their why, their point of view, and their non-negotiable. They defined their why as "We enrich lives beyond expectation." They defined their point of view as "We find solutions through flexibility, integrity, and innovation." Finally, they described their non-negotiable as "accountability, commitment, and teamwork."
Align: Complete a core alignment audit. They defined the following topic areas during the alignment audit: internal behaviors and practices, political environment, physical presence, and external behaviors and practices. 
Plan: Develop a plan for core culture alignment. To develop their plan, Pinal County set a SMART goal under each topic area listed above. 
Implement: Put the plan into action. They implemented their goals and began to take note of how their workplace culture was shifting. 
Continuous improvement: Evaluate and refine as needed.
Lew and Dr. Church also invited Lisa Ann Edwards to speak about the research she conducted on Pinal County through this process with Governmental Leadership Solutions. In reviewing employee survey responses, she had noticed an over-arching theme—the employees said that they had gotten to know each other better through the experience and really began to break down silos and work like a team.
Edwards noted that the turnover rate decreased from 16% to 11% in the first year and their Glassdoor rating increased. By year two, she stated that the number-one insight that they gained was on collaboration and the concept of the employees stepping up into leadership. Edwards described the financial impact as well, stating that the total return on investment was 189% and that the total monetary value added up to $177,866.
This session definitely proved that your workplace culture is a differentiator on the war on talent. If you want to attract and maintain the best employees, having a desirable workplace culture is a must and it definitely pays off. 
JOIN ICMA TODAY!
ICMA provides the tools, resources and connections to help you become part of the international network of 13,000+ local government management professionals.