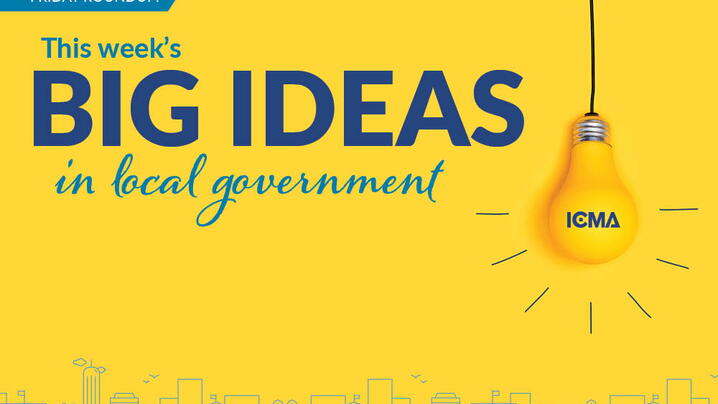 Local government is a busy place, with new innovations working to build stronger communities making news every week. Here are a few of the best ideas from local governments this week on the topic of public safety; to keep you up-to-date on the latest in city and county management!
This week's topic: Public Safety 
An Innovative Strategy to Reduce Gun Violence: Beautify Chicago Neighborhoods
This year, city leaders in Chicago have bolstered spending on sprucing up streets, vacant lots, and public transportation lines-putting Chicago at the forefront of an emerging movement to harness neighborhood beautification initiatives as a prescription for the sort of violence that has cauterized daily life in the city. This course of events was the direct result of an innovative effort underway in Chicago to reduce gun violence by beautifying the public spaces where shootings are most likely to erupt. >> Read More
Police Departments Seek to Use Facial Recognition Tools Responsibly
When and how should police departments and other public safety agencies use facial recognition technology? Should they do so at all? These questions are being more hotly debated in the country than perhaps ever before. Check out this recent post on StateTech to discover how the use of the investigative tools doesn't have to be all or nothing, as police departments such as the Los Angeles County Sheriff's Department, are finding out. >> Read More
A Plan to Reduce Bench Warrants—By Text Message
A program that sends email and text reminders of upcoming court dates will expand statewide in Minnesota after a one-county pilot significantly reduced the number of bench warrants issued for people failing to appear. The eReminder program debuted two years ago in Hennepin County after officials there brainstormed ideas to reduce "repeat business" in the court system.  >> Read More
Want to stay in the know about all things local government? Subscribe to the ICMA blog!