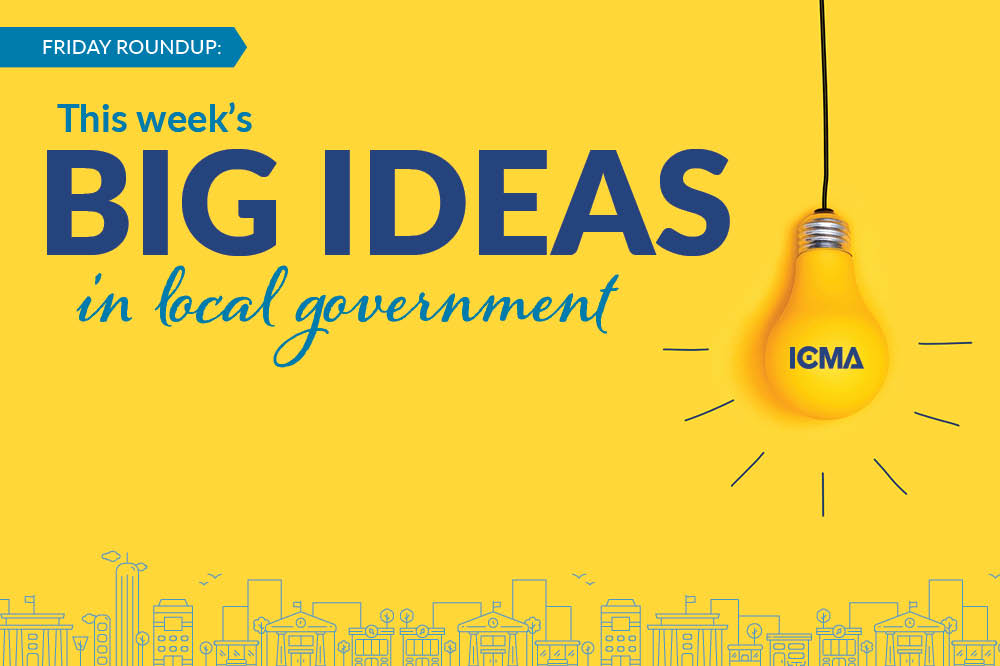 Local government is a busy place, with new innovations working to build stronger communities making news every week. Here are a few of the best ideas from local governments this week to keep you up-to-date on the latest in city and county management!
Best Practices in Asset Management in Mesa, Arizona
Since 2014, the city of Mesa has been building the Signal Butte Water Treatment Plant to serve the water needs of its residents. The city recognized that the new facility would incorporate a lot of new equipment that would require effective maintenance practices to sustain performance and maximize useful life. Mesa is using a recently adopted Asset Management Policy to guide the decision to adopt best-practice asset management strategies for the project. >> Read more
New Needle Mapping Website Helps Keep Community Safe in Bernalillo County, New Mexico
Bernalillo County officials announced the launching of a new needle mapping website page that allows residents to immediately report discarded syringes and enter data that shows up instantly on a "heat map." So far, 13,000 needles have been collected since the start of the program. Sam Howarth, a Division of Behavioral Health Services administrator, says the the new website page makes it easier to "map the density and migration of needle use in the city and county so that people like us can go do outreach and try to enroll folks in programs that help them address their addiction challenges." >> Read more
Want to learn more about how leaders can address substance abuse concerns in their communties? Check out this 2019 Prediction on the Opioid Crisis or this recent PM article, How the City of Lowell, Massachusetts, Is Fighting the Crisis.
Household Water Conservation in Shoreview, Minnesota
Residents in the city of Shoreview have conserved 10 million gallons of water in three years as part of the WaterSmart program. This program promotes water conservation through knowledge of household usage and helps residents find ways to change their water use behaviors. Shoreview is part of a growing group of Minnesota cities that have adopted an environmental ethos. >> Read more
Looking for resources on water management for your community? Check out this ICMA blog on innovations in water management.
Want to stay in the know about all things local government? Subscribe to the ICMA blog!