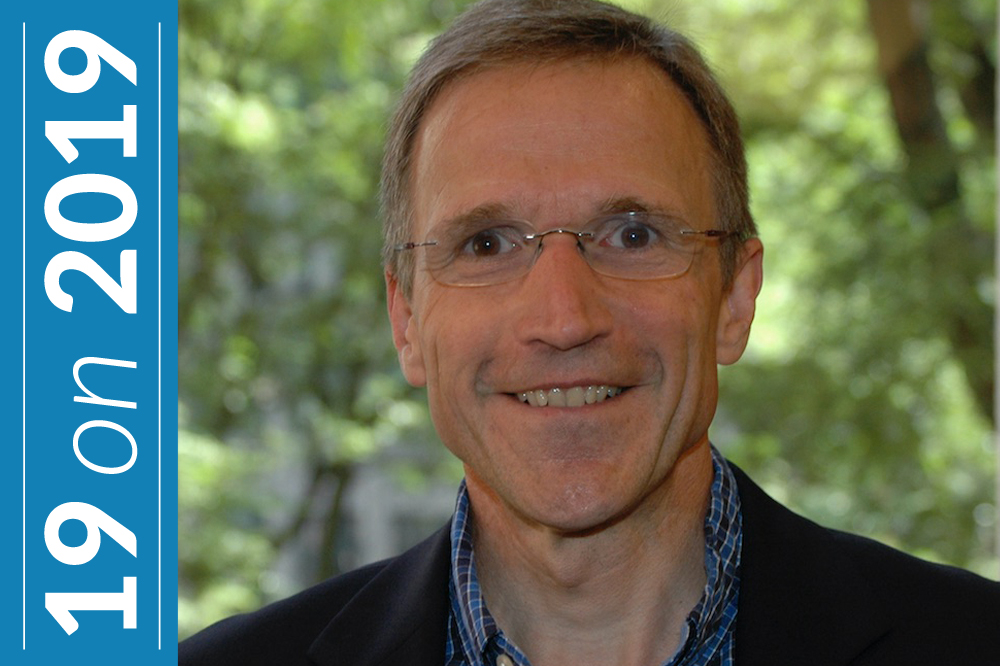 Quote By: Geoff Beckwith, Executive Director & CEO, Massachusetts Municipal Association
Geoff Beckwith has held his position with the Massachusetts Municipal Association (MMA) for 27 years. MMA is an advocacy organization that secures billions of dollars in aid for cities and towns, passes reforms to streamline local government and give local officials effective management tools, and delivers education and service programs to localities. Geoff was a member of the joint opioid task force convened by the National League of Cities and the National Association of Counties in 2016, and he co-authored An Obligation to Lead, a report issued by the MMA's Municipal Opioid Task Force in January 2016. Beckwith has an M.B.A. degree from MIT and a B.A. degree from Boston College.
Prediction
No community has been untouched by the opioid epidemic, and municipal officials are constantly confronted by the devastating losses experienced by those dealing with substance use disorder. Herculean efforts by first responders have led to widespread use of naloxone, and during the past year overdose deaths have leveled off. However, the rise of fentanyl as a heroin replacement is twisting this crisis in a deadlier direction. In 2019, naloxone will be better understood for what it is and what it is not: a drug that can bring people back from the brink of death, but not a cure and not a solution. Given fentanyl's rise and naloxone's limitations, the death rate will rise again without greater investment in recovery programs. We can avoid this by embracing the victims and demanding that state and federal agencies, insurers, and providers collaborate with communities to deliver the multi-disciplinary treatment and support that is necessary./p>
2019 Tip
The top job for 2019 is to destigmatize this disease. Unless residents embrace this cause, we will not be able to take the controversial steps needed to end the epidemic. Substance use disorders are difficult to treat. We have a fragmented system that provides short bursts of assistance but fails to provide the long-term support needed for successful recovery as victims re-program their brains to end the cycle of addiction. Local governments must increase housing for individuals in recovery, ensuring a safe environment to escape the grip of opioids. Communities should welcome methadone clinics—a proven medical intervention that works. Cities and towns need to provide needle exchange programs and safe usage facilities, so that fragile addicts are not shattered by devastating disease and dangerous exposures. This will be possible only if we humanize this crisis and help our neighbors see victims as worthy people who need our support.
Learn More
For a better way to measure your community's health and well-being on topics such as the opioid epidemic, visit the City Health Dashboard.