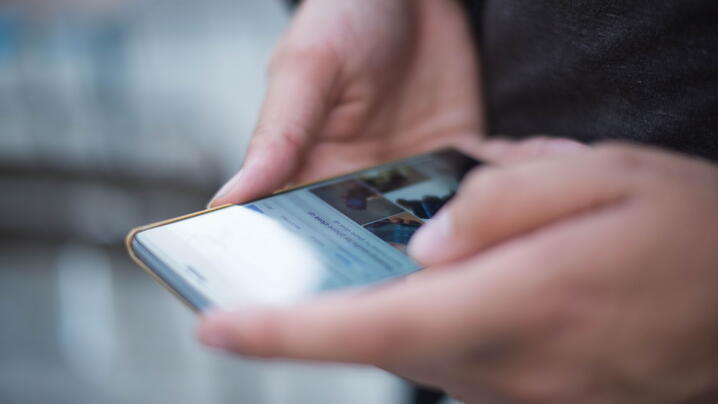 by Christopher Haywood, TownCloud
Now more than ever, local government organizations face increasing demands to improve transparency and engage with residents in meaningful ways. There are numerous challenges to address—from budget constraints to culture—that can all be part of a comprehensive solution. One of the most important decisions you can make as a manager is to select the right technology platform for your organization.
Companies like Amazon, Google, and Netsuite have demonstrated that the right platform can provide transformative results to customers without huge capital expenditures. The key to their success is that these companies have invested in a modern technology platform. Looking for seven features of a modern technology platform can help as you evaluate technical needs for an upcoming fiscal year. Here's how:
1. Cloud Architecture
Cloud architecture provides a real advantage because you no longer need to size, buy, and manage hardware. Cloud-hosted apps use commercial hosting (such as Amazon Web Services) that provide redundancy and security and are scalable by design. You pay only for what you use.
2. Multi-Tenant Architecture
Multi-tenancy is a technical term, but don't let your eyes glaze over. It's important to understand that not every "cloud" app is multi-tenant. A multi-tenant platform means many customers can run on a single hosted instance of an application. So why does this matter? While multi-tenant cloud apps boast a number of benefits over traditional solutions, regardless of whether they are hosted on-premise or in the cloud, one of the most important to consider is an end to painful "upgrades."
Upgrades to traditional or legacy solutions can take weeks or months, can cause existing functionality and customizations to break, and require training on a myriad of new features. In short, it costs you time and money. The irony is, the longer you wait to upgrade the bigger the cost. With multi-tenant apps, upgrades can happen gradually with features being rolled out on an opt-in basis. Best of all, each customer is on a current version of the code.
3. Open Architecture
As counterintuitive as it may sound, integration does not have to be difficult. It does require that it be considered as a requirement as the app is being developed. Modern apps are designed with integration in mind, and they provide standard application interfaces. This allows you to select your favorite components and use them seamlessly alongside existing applications or solutions from other providers. Alternatively, you can install the new solution in phases rather than all at once.
4. Data Accessibility
Software systems are all about data. You spend time (and money) configuring them to capture the right data. You spend time (and money) cleaning up old data and transforming it to match new data. And then you have to spend time (and money) paying for training on how to use specialized tools to report on the data. What a pain! Modern systems have integrated reporting tools that anyone can use without specialized knowledge. They also offer the ability to easily export data in case you need to use it outside the system or if the solution is no longer a good fit.
5. Browser Based (and Responsive!)
Often, the technical requirements of traditional solutions can lock a local government into a specific platform (e.g., Windows) and even a specific version. Modern platforms use web browsers like Chrome, Firefox, and others, which work equally well on a variety of platforms and on desktop as well as mobile devices. The benefit to you is flexibility. You can make infrastructure decisions independently of functional requirements.
6. Flexible Pricing
Modern solutions offer multiple procurement options, including annual and monthly payment terms. This provides the flexibility to evaluate an application on a limited basis before rolling it out to your entire organization, and to make adjustments as needs change throughout the year. You remain in control even after the purchase decision.
7. Trial Option
The importance of a no-obligation trial cannot be overstated. It remains an extremely difficult task to understand how a particular solution will work for your organization once you have selected it. Even after viewing demos, talking with references and reading technical specifications, nothing replaces seeing it in action. Modern platforms give you the freedom to evaluate their solutions in your environment with your data for a period of time, eliminating much of the risk associated with buying software.
Software solutions using modern platforms offer many key advantages that can improve the quality of service provided and the organization's efficiency, even with limited staff and budget, plus enable you to provide better resident engagement.
To learn more, meet with TownCloud at the 2018 ICMA Annual Conference in Baltimore (booth #525) or join TownCloud's session, "The Cloud: Using Information to Engage Your Community," on Monday, September 24, 11:15 a.m. We look forward to seeing you there!
Related Resources
Mobile Devices Bring Benefits but Raise Management Issues. The ubiquitous use of smartphones, tablets, and similar mobile devices is bringing about big changes in our larger society.
Surviving the Smart Machine Age. Essential principles for adapting and staying employable in the Smart Machine Age.
Smart Communities and Data Analytics Report. This report helps local governments identify trends and opportunities for action that make local governments more efficient, effective, and sustainable.
New, Reduced Membership Dues
A new, reduced dues rate is available for CAOs/ACAOs, along with additional discounts for those in smaller communities, has been implemented. Learn more and be sure to join or renew today!