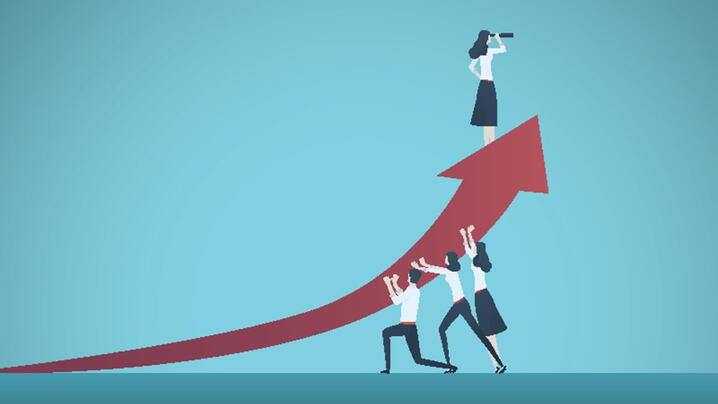 I have always known I wanted to serve. I enlisted in the U.S. Navy in 1984. Although I wasn't able to complete that journey in the manner I envisioned, I was able to continue pursuing my desire to help others by embarking on a career in public service. Now 36 years later, I am proud to have been recently appointed the first Black female city manager of Ocala, Florida.
According to ICMA research, at the end of 2018, only 17.9 percent of chief administrative officers (CAOs) were women. In 2014, that number was 14.4 percent. And in the mid-1970s, ICMA reported the number of female CAOs at less than 2 percent, although that figure was not limited to ICMA membership.
I am honored today to be a part of this rising number of women who bring a different perspective to leading in local government. But it has not been a quick and easy path. I haven't had many female leaders to look up to along the way. Because of that, I have continuously sought out opportunities to nurture and mentor other women in hopes that I will inspire them to seek their own advancement, whether in local government or otherwise.
Women should advocate for themselves to be positioned to pursue leadership opportunities in title and in role. Volunteering to serve on a board or committee that aligns with your passion says just as much about your leadership abilities as does landing a leadership role in your organization. And existing female leaders should be advocating for and supporting the rising female leaders in their organizations. Creating and sustaining a diverse workforce and leadership community is not only about race and ethnicity, it is also about gender.
As a leader in local government, it is important that I make others feel heard—not simply hand down directives. Why? Because I am here to serve; serve my elected officials, serve my community, and serve my organization. As a woman, I believe I am uniquely positioned to fulfill that tenet of public service. The following quote by Maya Angelou sums it up for me: "I've learned that people will forget what you said, people will forget what you did, but people will never forget how you made them feel."

 SANDRA WILSON is city manager, Ocala, Florida.