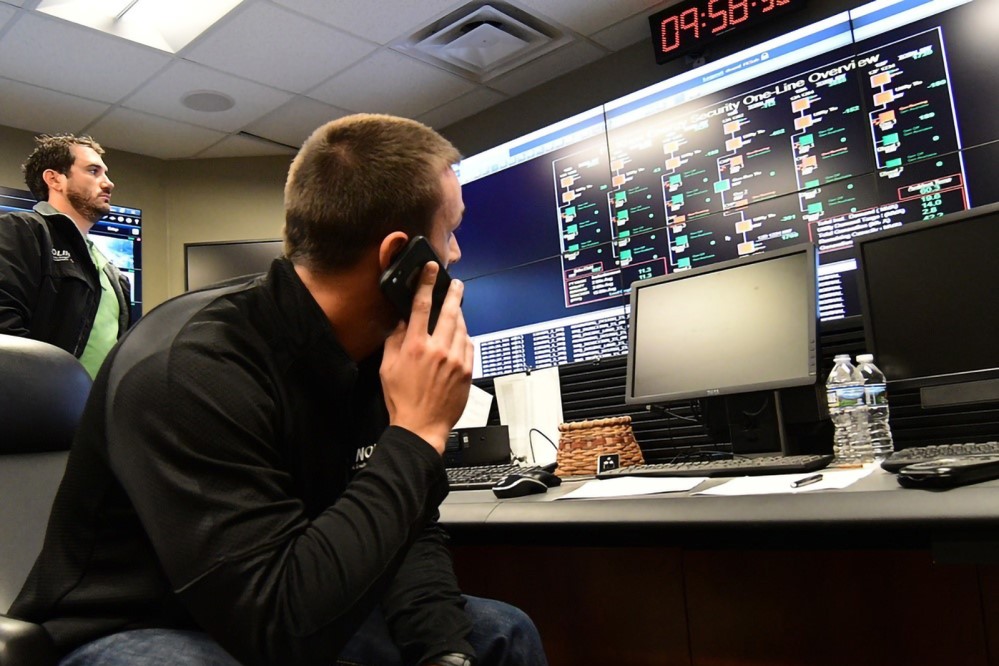 Despite having close ties to their surrounding community, military installations often themselves function like small cities. Within the Department of Defense (DOD), Fort Knox, Kentucky, is a uniquely capable installation that even has the ability to produce its own power and water. The installation is the foundation for military readiness and resilient infrastructure, ensuring our forces are ready when called upon. Fort Knox learned the hard way in regard to resilience, but has emerged as a leader within the DOD.
The Storm
The energy program did not become a success overnight. The 2009 Ohio Valley Ice Storm challenged the installation in every possible way. Buildings went without power and water for up to 10 days, while over 609,000 of our neighbor's homes and business across the state were without power. Fort Knox was caught completely off guard and unprepared. Leadership at that time vowed to never allow a crisis of this type to reoccur. With that decision came the need for a surge of installation-wide strategic thinking focusing on energy and infrastructure resilience.
Never Again
Because this was an "all hands on deck" situation, leadership had to be re-synced. Early action included a 90-day emergency plan, including guidance calling for a minimum of 14 days of installation independent power. Not only did the storm serve as a driving factor in installing better energy systems, but it opened leadership's eyes to cost-saving capabilities tied to energy improvement. The Fort Knox Energy Security Project was then established and focused on resilience in energy and water infrastructure.
Struggle to Strategy
From this initial emergency plan and the development of the Fort Knox Energy Security Project, the energy and water programs have become a singular line of effort within our overall installation strategy. This strategy helps to focus our investment in utility infrastructure for near-, mid-, and long-term objectives and allows for continuous system improvement, while balancing competing demands across the installation in a resource-constrained environment.
Currently, Fort Knox has the ability to integrate alternative forms of energy production, including geothermal and solar, while also being able to harvest natural gas from wells on the installation. To test the efficiency of these energy systems, the Black Start Exercise (BSE) was established as a biannual requirement to ensure Fort Knox's energy generation system is prepared to handle all crises when disconnected from outside power. At the conclusion of our latest BSE, we found that over the course of 8+ hours, our systems were able to produce enough energy to power two Fort Knox-sized loads.
The Power of Partnerships
Critical to the success of our energy and water programs are partnerships with Nolin Rural Electric Cooperative (Nolin RECC), Hardin County Water District (HCWD) 1 and 2, and the continuous engagement with local, state, and federal leaders. These partnerships allow Fort Knox to maintain high-class energy and water programs. Recently, and in conjunction with HCWD 1, the Muldraugh Water Treatment Plant underwent $15 million in renovations and now has the capability of producing 7.2 million gallons of water per day. Our partnership with Nolin RECC has seen our electric bill slashed in half, with a realized annual savings of almost $8 million. In January, our energy utility partnership with Nolin RECC was recognized with the 2021 Army Partnership Award.
We also recently hosted a contingent from the University of Kentucky that lost a research facility in December 2021 due to a tornado. We provided them a tour of our facilities, discussed our capabilities, and reviewed how to integrate infrastructure and energy resiliency into new construction.
Fort Knox in the Army Spotlight
Just as the energy savings continue, so do the awards for the Fort Knox energy program. In 2021, Fort Knox received a Secretary of the Army Award for its all-LED lighting project on Godman Army Airfield, the only one of its kind in the Army. Furthermore, Fort Knox has received 13 Army-level awards in the past 15 years. Outside of the Army, Fort Knox has ranked sixth on the Environmental Protection Agency's "Top Small Cities," housing more than 50 buildings with a national Energy Star certification.
Energy Moving Forward
Shooting for the stars is what brought Fort Knox to be an energy, water, and infrastructure resilient installation, so the stars remain the goal. Our strategy has allowed us to understand and develop the way forward for greater resiliency. Some of the items that we have identified and tied to near-, mid-, and long-term objectives are as follows:
1. Continue to aim for 100-percent LED lighting.
2. A requirement for a battery energy storage system to store excess energy from our 2.1MW solar array.
3. Remove any remaining diesel burning emergency back-up generators from the system.
4. Installation reliance on its own microgrid.
Conclusion
We, as a human population, have attached a predominantly negative connotation to the word "failure." That, however, should not be the case. Failure comes bearing its tests and begs us to struggle, but what a better way to find out how to succeed. Fort Knox's award-winning energy program, born of failure, continues to be a leader in the DOD.
COL LANCE A. O'BRYAN is garrison commander of U.S. Army Garrison Fort Knox.
JAIME MEYERS is a management and program analyst at U.S. Army Garrison Fort Knox.
EMILY DE ROSA is an installation management specialist at U.S. Army Garrison Fort Knox.
New, Reduced Membership Dues
A new, reduced dues rate is available for CAOs/ACAOs, along with additional discounts for those in smaller communities, has been implemented. Learn more and be sure to join or renew today!