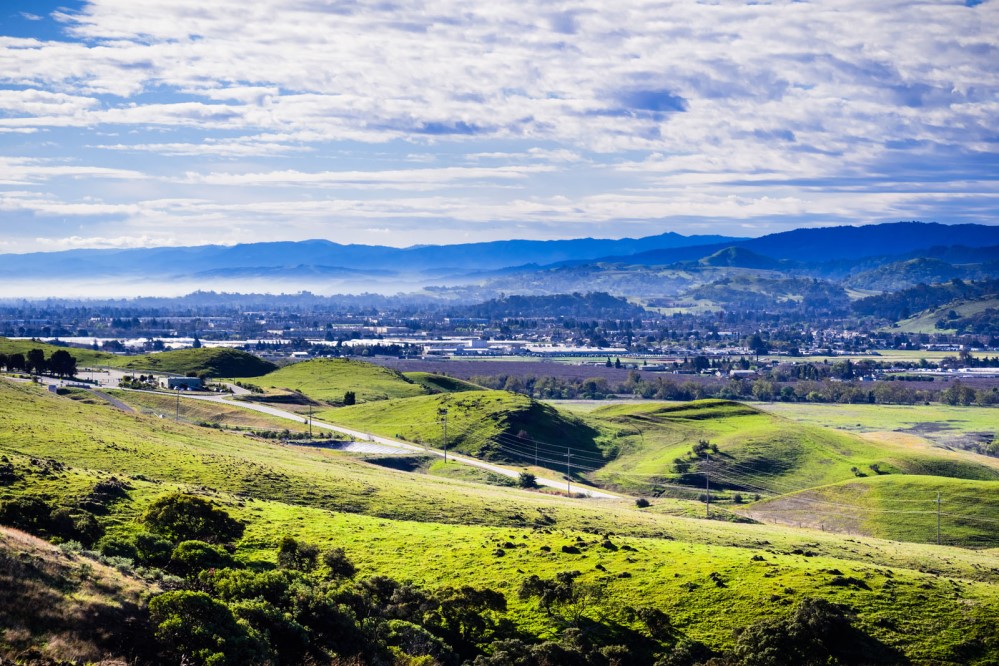 In many ways, beginning and navigating a career in local government is more complex now than ever. Many cities are simultaneously facing staffing shortages and budget constraints, which creates a twofold situation: there is greater pressure and responsibility falling on the shoulders of local officials, and the prospect of entering the local government space appears more intimidating. Given the multifaceted nature of a career in local government, there is no one-size-fits-all path to securing a position in the industry.
Start Somewhere
"Internships and entry-level positions are great ways to get started with a local government career," explains Grover Beach City Manager Matt Bronson. "I began my career with internships in two cities while I was in college and then worked in a post-graduate fellowship program in a large city that led to a full-time position with the agency."
Bronson's journey may seem fairly standard, and it is to some degree. However, he would be the first to admit that local government employees come from a wide variety of backgrounds and experiences. Whether it's through an internship, an educational degree, transitioning from the private sector, or some other foundation, government staffers can be as diverse as our communities. Once established in the local sphere, the ways of advancing one's career tend to be more conventional and certainly apply to other kinds of work.
"One of the best ways to advance is to volunteer for special assignments, take on a project, serve on a citywide committee, or serve in the community," says Roseville Deputy City Manager Megan Scheid. "You'll get more insight on ways to make things better and you'll gain the trust of others trying to do the same at all levels of the organization. People who step out stand out."
Davenport Institute Executive Director Maureen Tobin, who previously served as the city of Morgan Hill's communications and engagement director, echoes this sentiment. "First, do an excellent job in every role that you have. Be flexible, be creative, and look for solutions outside the box. Take time to understand the workings of the entire organization, not just your specific area."
Expect the Unexpected—Challenges and Opportunities
There is no question that the local government landscape has changed dramatically in the past two years. The pandemic not only created an array of new challenges, but made existing issues all the more difficult. Local governments have always faced financial limitations, public safety concerns, infrastructure needs, staffing issues, and more. These kinds of challenges are "baked in" so to speak, as every community must deal with them in some capacity.
The emergence of the pandemic brought serious medical, economic, and social crises that local leaders had to address on the fly. From monitoring public health and collaborating with local businesses to holding virtual meetings and assisting vulnerable community members—we have seen how crucial effective local leadership is during times of adversity. But with these difficulties have come opportunities that are reshaping the way local governments operate.
"Many of our city staff members found themselves tackling assignments and pivoting into roles that were not part of our regular workload," explains Yvette Sennewald, the city of Riverside's neighborhood engagement division manager. "The pandemic has really brought community engagement to the forefront, and as a result, we are seeing more and more collaboration between city departments moving forward."
In other words, increased departmental collaboration may not just be a pandemic-induced temporary adjustment, but the expectation for how cities will function in the coming years. Public engagement has also become more of a priority for many cities, which is an encouraging sign for local officials and community members alike. The inclusion of the community not only promotes civic participation and social cohesion, but allows local leaders to better understand the needs of residents and serve them more effectively as a result.
Ironically, the desire for improved public engagement practices comes at a time when traditional, in-person meetings often are not an option. In another example of a challenge being turned into an opportunity, cities have relied on hybrid and virtual public meetings to inform and engage with residents. Some strongly prefer in-person meetings for any number of reasons, but particularly because of the personal connection they offer—and this is true for residents and officials alike.
"Being unable to meet in person has negatively impacted the ability to really get out and 'know' and be with your community," Tobin explains. "Virtual meetings have definitely helped, but virtual is not the same as in person and continues to exclude many."
Others have emphatically embraced virtual meetings and the convenience they provide, which has allowed some residents to become more informed and involved. Ultimately, local leaders must continue to be responsive to the unique needs and preferences of their communities.
"People are looking for different options given today's environment as some people now prefer virtual engagement," Bronson notes. "Local government needs to meet people where they are to carry out genuine engagement on key issues facing the community and have this as an ongoing expectation and culture within the community."
Personal Career Growth and Community Needs—A Balancing Act
To this point, we have discussed how one can begin and build a career in the local government sphere. We have also seen how the responsibilities and challenges facing cities have evolved in recent years and what the implications are moving forward. At this juncture, it's worth asking how one can focus on personal career advancement while still prioritizing the needs of the community they serve? How does one continue to grow privately while remaining dedicated to public service?
Beginning a career in local government with the sole motivation of self-advancement is not only insulting to the public, but to those who serve because they care for their community and want to contribute to its improvement. On the other hand, those who routinely dismiss their own needs and goals for the sake of the public may come to resent those they serve, which is also problematic. There is a balance here, however, and it lies in understanding that the best way to progress in local government is to effectively serve the community with compassion, humility, and integrity.
"I believe that remaining dedicated to your community is inherent to growing your career," says Scheid. "Look for gaps in service, funding, and perceptions, and see if there are ways to fill them."
In the process of finding, understanding, and—to the degree that it's possible—providing what residents need, staffers can become leaders in their communities. The result is personal and professional growth made possible by embracing a career in public service, rightly understood.
Properly understanding what a career in local government looks like is a great place to start. Bronson started with an internship, while Scheid came from a journalism background. Sennewald currently works on neighborhood development and engagement, and Tobin has focused on elevating the communication and outreach efforts of cities.
I started learning about local government by working for the Davenport Institute as a research assistant while pursuing a graduate degree at the Pepperdine University School of Public Policy. During this time, I have been able to develop an understanding of effective public engagement, connect with local government leaders, and meaningfully participate in the conversation. This is my start. Where will you begin?
MICHAEL HULING is a graduate research assistant at the Davenport Institute and a master's student at the Pepperdine University School of Public Policy.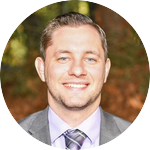 New, Reduced Membership Dues
A new, reduced dues rate is available for CAOs/ACAOs, along with additional discounts for those in smaller communities, has been implemented. Learn more and be sure to join or renew today!