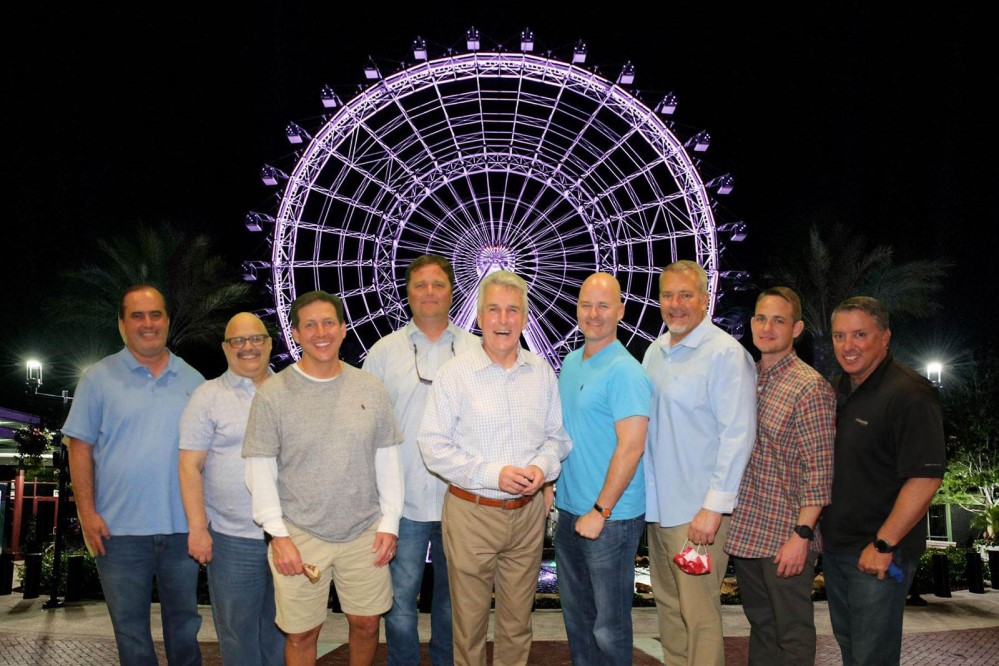 The development of next generation professionals is an obligation every ICMA manager should consider seriously. Successful ICMA professionals are frequently recognized during their careers for the legacy of talent they mentor over decades. As the premier association for appointed public leadership, ICMA has developed a suite of outstanding programs and opportunities to assist in the identification and development of next generation leaders through 130 ICMA Student Chapters, ICMA fellowships, and by offering a variety of professional development activities and entry-level cohorts for aspiring professionals.
These notable ICMA programs, while vitally important, do not negate the fact that our association recognizes that the single greatest single motivation for considering a career in public service is the exposure to a nurturing professional manager. The opportunity for an initial working internship, receiving an introduction to career options, and personal career mentoring by a senior professional can be career-altering to young people leaving home or academic security. Concerned managers may recognize their youthful promising talent often before these individuals do themselves.
Similarly, a common surprise to many managers late in their career is looking back on the fact these early relationships continued through a lifetime. A wise servant leader once counseled his followers that for a fulfilling life and career one must have an older person as a mentor, a trusted peer on the life-long journey, and a younger person to inspire and invest themselves in as a legacy. Healthy organizations and particularly ethically focused professions must systematically develop and instruct new practitioners in their professional culture and values. ICMA professionals must invest time to reproduce their best selves and nurture younger professionals with public service values for future continuity in this way.
In June 2021, the Florida City and County Management Association (FCCMA), an affiliate of ICMA, gave retiring Auburndale, Florida, city manager Robert "Bobby" Green the FCCMA Lifetime Achievement Award. Named in honor of Richard Simmons, who served in numerous communities in Florida, and as an early ICMA senior advisor in a standard setting distinguished career. Like recipient Bobby Green, he was known for developing many young managers over his career. Knowing Bobby Green for years in my role as southeast regional director for ICMA, I thought PM readers might benefit from hearing some of his thoughts on mentoring of next generation members. Recently I was able to speak with him while attending the ICMA Annual Conference in Portland.
Bobby, you have enjoyed a very distinguished career, so looking back, what attracted you to public service?
I guess you could say I was always civic minded. As a kid I would race to the fire station on my bike when I heard the volunteer siren sound. After playing in my youth baseball and football games, I was the kid that stayed around to work the concessions or in the press box. I even had my own tee-ball team as a junior in high school. I graduated from Auburndale Senior High School in 1976, the bicentennial year of the United States. I was extremely involved as a student in numerous clubs and organizations, including serving as class president. It was a very patriotic time in our country. Auburndale, Florida, was no exception. All our community events had an extra patriotic flair. At the high school, flags and bunting were everywhere, the music was patriotic, morning announcements included a bicentennial moment, and even though our school colors were blue and gold, the cover of my senior yearbook and graduating tassel were red, white, and blue. It was no surprise that four years after graduating high school, I found myself on the Auburndale City Commission.
How did being an elected official assist you in your city management career and what perspectives carry over from an elected position to being a professional appointed official?
I served two three-year terms on the Auburndale City Commission, and three of those years as mayor. I have often credited my success as a manager to having first served as an elected official. I can attest that I received far more phone calls as an elected official than I ever did as a city manager. One can truly understand the "fine line" between elected and appointed officials having served on both sides. There have been numerous times that I would make a managerial decision based on my experience as a past elected official. I remember wanting to be totally informed on matters as a commissioner, and especially as mayor. As manager, I probably overdid it when providing back up material and communication that would keep the elected officials informed on city matters.
How many employees or assistants did you attract to the profession?
During my tenure as city manager, the city of Auburndale helped in the professional development of 10 employees that went on to be city managers, seven of which had served as an Auburndale assistant city manager. Eight of the 10 are still in the profession today.
Any advice on how to best identify employees who have a potential future as a local government manager?
In hiring assistants that I would later encourage to become managers on their own, I would look for someone that showed the same interest and love for local government that I have. I would always ask, "So you want to be a city manager?" Each one would bring something different to the job and would come from various backgrounds within the public and private sectors. The expectation was laid out from the beginning that at some point you will be ready to advance in the profession with your education and experience. They also knew that their current job was safe, until they landed that first manager's position.
How did you coach or mentor these individuals?
The manager's position is such a generalist role. It is important that the assistants and those looking to advance get exposed to all aspects of the job. One of the best training initiatives was to allow the assistant city managers to also serve as the director of the Community Redevelopment Agency (CRA). This allowed them to work with the elected officials that also served as the CRA Board, prepare budgets, and gain knowledge of construction management. It is vital to offer the assistants as much participation in utility projects and growth management decisions as possible. These are definitely some experiences they will find necessary and helpful in managing other cities.
I know you led your state association in next generation leadership activities while serving as FCCMA president. Why did you feel that was important?
As a young Baby Boomer, I have seen firsthand the "graying of the profession," including myself. From conference to conference, I would notice that more and more managers were retiring and creating opportunities for younger Gen-Xers and Millennials. I had also noticed younger assistants playing the waiting game for their manager to retire. That plan does not always work out, and I saw assistants were missing out on so many greater opportunities. I did not want any of my assistants waiting on me. They were wasting their time and would have a long wait.
During my year as FCCMA president in 2016–2017, we launched a year-long theme, "Preparing the Next Generation." We focused on issues such as implementing effective succession plans, employing and utilizing interns, engaging ICMA Student Chapters, participating in the ICMA Local Government Management Fellowship Program, and being mentors and coaches. During the year we sent out a monthly "call to action" focusing on simple tools such as meeting with summer help to encourage talent development and introduce them to local government. In addition, managers were encouraged to tell their personal stories to whatever younger group would listen. These efforts can make such a positive impact on someone interested in pursuing a career in public management.
As stated during my swearing-in ceremony, "Managers never stand so tall as when we reach down and help pull someone up the professional development ladder." I challenge our profession to "stand tall."
Most ICMA programs focus on college students, but Auburndale High School, despite its small student body, may have produced more city managers over the years than any single high school in the United States. How do you enable a small Florida high school and community to produce so many city managers and how did you encourage young high school graduates for greater academic preparation?
Auburndale has a current population of just over 17,000 residents with an estimated 20,000 living just outside the city limits. The city is located along Interstate 4, midway between Tampa and Orlando. It is a place where the citizens appreciate the small-town atmosphere. It is easy to fall in love with a place that cares for its youth, has many employment opportunities, beautiful lakes and served by just one high school, Auburndale High School (AHS).
In 1991, I was selected as Auburndale city manager, only the fourth city manager since 1949, and Auburndale was recognized as an ICMA council-manager government. Since 1991, five other AHS graduates have become city managers in neighboring Polk County municipalities. They are Janice Shockley (Whitney) '65, Lake Alfred; Shawn Sherrouse '89, Lakeland; Ryan Taylor '92, Davenport; Andy Stewart '98, Dundee; and Jeff Tillman '03, Auburndale.
The first city manager to graduate from AHS was Edwin (Shorty) Glasscock in 1943. He served as city manager in Stuart, Florida. He was also my uncle.
I was pleased and honored to see these other AHS alumni professionally advance into city management. We all stay in touch and have helped each other out on countless occasions.
There is a story that you once saw a young high school employee stop a lawn mower to pay respect to a passing funeral procession. Impressed by that respectful act you invited him into your office to meet him and eventually discussed his future and introduced him to the profession. That employee, who thought he was in trouble when was called to your office, did not even know what a city manager was at the time. Are there other such examples of how you identify potential?
Yes, that young seasonal recreation employee, Jeffery Tillman, is now the current city manager of Auburndale. I have always looked for talent. A more recent example occurred following a recent Black Lives Matter event in a city park, when a young man who was a recent AHS graduate appeared before the city commission to request body cameras be used in our police department. He made an outstanding presentation. After the meeting I inquired as his plans in the future. He was not sure, so I offered him duties as summer help in the city manager's office, and he started attending commission meetings. He is now attending the University of South Florida and was recently elected vice president of the ICMA Student Chapter. He is the most recent example of a young person that knew nothing about city government, and even less about what a city manager does, and now he may be on his way to becoming another Auburndale bloodhound (school mascot) to become a city manager.
Several former assistants recounted how you persuaded them to go to college, or obtain their MPA at USF, even personally introducing them to graduate professors, and that you sponsored an ICMA Student Chapter.
In 1988, I obtained my master of public administration (MPA) degree from the University of South Florida (USF) in Tampa. I enjoy visiting the campus and speaking to new MPA students as often as possible. I have encouraged all seeking assistants and managers to secure their MPA degree. It is a requirement coming in the door and shows your commitment to the rigors of obtaining higher education.
I am very proud to be one of the founding supporters of the ICMA Student Chapter at USF. The USF chapter was Florida's first when chartered in 2013. It remains one of the top honors in my career that the chapter bears my name. In addition to my personal contributions to the USF Foundation, the city of Auburndale has allocated $1,000 annually since 2013. Upon my recent retirement, the city pledged to continue the donation for an additional 10 years.
How do you continue these mentoring relationships with these folks now in manager positions?
I find it so rewarding to connect with former employees, assistants, and students. I encourage them to keep me on speed dial. This is a profession that in many ways proves the adage that it can be "lonely at the top." However, you can also find camaraderie and friendships among your colleagues. I have been blessed and fortunate to benefit from the latter. l especially look forward to the conferences and events that allow us all to get together.
Now that you've retired, what are you doing for younger professionals as an encore?
In April 2021, finishing 30 years as city manager, I retired from the city of Auburndale. I continue to serve in several capacities that allow for encouragement of the next generation. I routinely visit with the USF ICMA Student Chapter and serve as chairman of the USF MPA Advisory Board. It is so important that academia teaches the needs of the profession, and vitally important that the profession communicate its needs to academia.
I want to encourage city managers to share their stories with those next generation professionals in the pipeline. Young people cannot know that they might want to pursue city management as an initial career path unless they have been told that the profession exists and what one can accomplish in it. We need very much for the next generation to be attracted to local government.
Bobby, I talked to your former assistants about the numerous letters of recommendation you wrote or personal support you gave them in times of uncertainty. They were very complimentary of your tutelage, telling me they learned many useful soft skills specifically by observing you at work. Skills like showing "compassion" for citizens encountering problems, communicating effectively with employees and, even as high school students, "that you cared for them as individuals and their future potential," whether they chose city management or another career. Any final advice to those managers who desire to maximize their impact on behalf of our next generation managers.
Well, as Benjamin Franklin once said, "Tell me and I forget, teach me and I may remember, involve me and I learn." That is solid advice for meaningful mentoring, successful internships, and encouraging lifelong professional development."
---
Jeffrey Brown
City Clerk/Special Projects Director
Auburndale, Florida
What do you remember about how you first encountered Bobby? I first met Bobby when I interviewed with him for the assistant to the city manager position. I was scared to death. Up to that point in my career, generally if I was in the manager's office, it was to explain my interpretation of the land development regulations because someone wasn't pleased with it. However, once we got into the interview, Bobby's easygoing personality put me at ease, and it became more of a conversation.
What techniques did Bobby use to inspire or guide your career development? Bobby assigned me to be part of projects that would expand my knowledge base. For example, while I worked for Auburndale, the city constructed a softball complex. The city acted as the contractor and purchased the materials for the project. I had to learn how to write specifications for materials and how to write requests for proposals for subcontractors. I had to call other purchasing directors in the area to get some assistance, seeing as how I had never done anything of that magnitude.
Bobby always allowed me to be part of discussions and issues, even if just as an observer. Then we would discuss my perspective on the issue, and he would share his perspective as well.
What was the chief thing you learned from him that you use in your career today? Bobby taught me to trust staff but verify. Staff to this day will joke about how many questions I ask them.
Jeff Tillman
City Manager
Auburndale, Florida
How did Bobby show he was interested in your professional development as more than a just a boss? From the first time I met Mr. Green, I could genuinely tell he was more concerned about me as a person than being my boss. He never missed an opportunity to ask me if I ever thought about getting my college education, possibly in Public Administration, or if I could see myself as a city manager one day. Over the years, that grew into his assistance in my professional development and navigating opportunities in local government management.
How did Bobby inspire or guide your career development? I never felt pressure from Mr. Green to choose city management as a profession. He most certainly tried to show me the opportunities that were available in the arena, but he lets you make your own decision and is truly there for anything you need. If there is any possible way for him to help someone, I have witnessed him do everything in his power on a number of occasions with multiple mentees. Mr. Green has written numerous letters of recommendation and made more phone calls on my behalf professionally than you could imagine, but personally he has done even more.
What was the chief thing you learned from him you use in your career today? Compassion. For everyone he comes into contact with. He always tried to see the issue from the resident's perspective and tried to do what he could. Sometimes he had to have that tough discussion with someone, but it was always after he exhausted every avenue to see if he could make it work. Bobby is also probably one of the best communicators I've ever had the pleasure to meet, and he almost always was able to explain to the person why the tough decision was made, but they also knew he looked under every rock.
Tell us about your ICMA Student Chapter experience. I had the fortunate opportunity to be a founding student member of the Robert R. Green ICMA Student Chapter at USF, along with fellow Mr. Green alum Shawn Sherrouse. The ICMA Student Chapter was most certainly a wonderful experience and really opened some doors for my professional advancement. I've continued to stay involved with the chapter and currently serve as their chapter mentor, and was very pleased that they had a number of student members in Portland for the ICMA Annual Conference. The only thing that Mr. Green has asked of me in our 20-year mentorship is that I pay it forward and my involvement with the student chapter is just that.
RANDALL REID is southeast regional director for ICMA, Washington, D.C.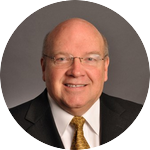 New, Reduced Membership Dues
A new, reduced dues rate is available for CAOs/ACAOs, along with additional discounts for those in smaller communities, has been implemented. Learn more and be sure to join or renew today!