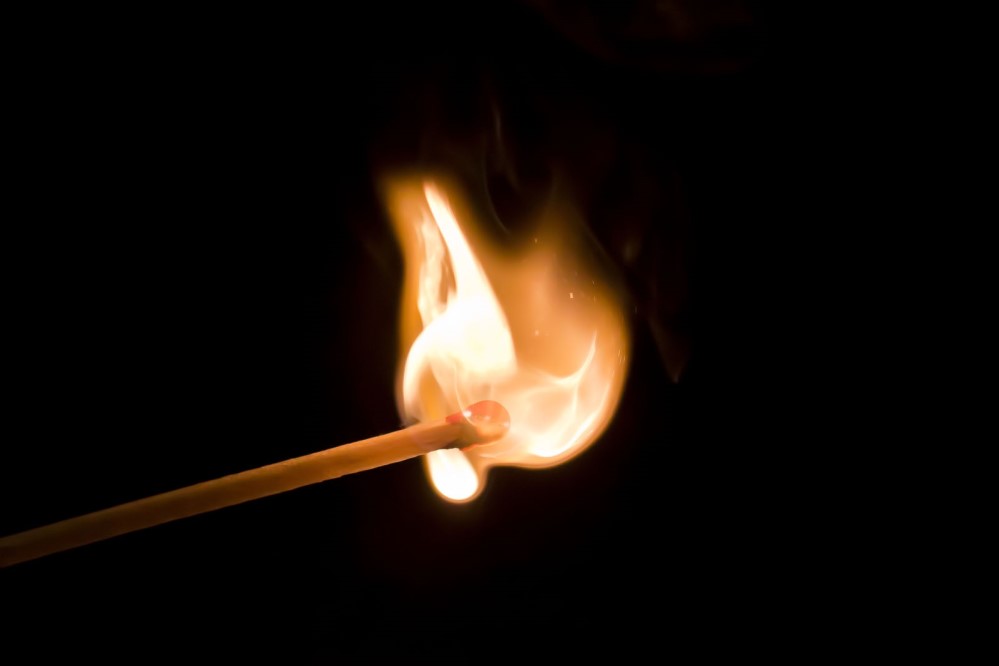 It is safe to say that Robert "Bob" McEvoy has left an indelible mark on the profession of local government management. Dozens of village, city, borough, town, and county administrators/managers in the Northeast United States and beyond can trace their first taste of the local government management profession to McEvoy and his lessons in the classroom over many years of adjunct teaching.
A kind man, a wise man, and someone who is so well intentioned and good spirited in all of his affairs, Bob served as a faculty member of the University at Albany – SUNY Rockefeller College of Public Affairs and Policy's MPA program from 1979 through 2018, retiring as a public service professor. Bob is a 40+ year ICMA member and was a local government manager in New York for over 30 years. He is a former ICMA vice president and received ICMA's Distinguished Service award in 2004.
The McEvoy "management tree" has grown over the years and is a testament to the many years of mentorship, guidance, and career assistance that Bob has provided so many of us. He had five leading principles that he emphasized in his mentorship that really stood out to me:
1. Be ethical.
2. Give to the profession that gives to you.
3. Pay it forward.
4. Serve as a mentor.
5. Build community.
Who is Bob McEvoy?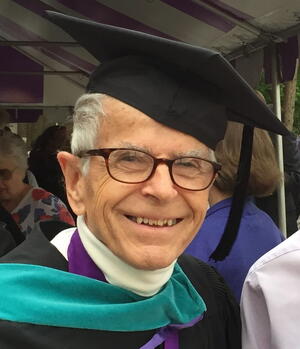 Bob McEvoy has instructed, advised, and helped place SUNY Albany's Rockefeller College students in local government career positions since 1979.
He served as manager of Schenectady County in upstate New York for 22 years. In addition to Albany, he has taught at the Babes-Bolyai University in Cluj, Romania, where he is a distinguished professor. He has been a member of the National Civic League's Model City and County Charter committees and the Government Accounting Standards Board (GASB) Advisory Council. He has consulted with and addressed governments from Europe, Asia, Africa, South America, and most recently, members of the Parliament of Kenya. He has assisted with restructuring questions, management personnel, and performance measurement/management in a multitude of New York State communities. He was a member of the GASB Service Efforts and Accomplishments Task Force.
Bob is also a credentialed manager and the former executive director of the New York State City/County Management Association. In addition to his county service, he was also a city and village manager throughout New York. He served on the ICMA Government Affairs and Policy Committee, which formulates and prepares national positions for and with the National Association of Counties, National League of Cities, and similar organizations. He was also a member of the ICMA Credentialing Advisory Board, which reviews applications and continuing education plans for professional credentialing.
Our Gesture of Gratitude
As a thank-you to Bob, some of those mentees wanted to join together in an article of appreciation. We hope these stories can not only serve as a gesture of gratitude toward the man we have so much respect and admiration for, but also serve as useful guideposts and helpful information to younger professionals and next generation leaders. Lastly, we hope that this article serves as a reminder to the scores of ICMA members and PM magazine readers in the "managers that teach" category that their work is an important service to the profession. There is a pay-off for those long days of "regular" city/county management work followed by adjunct teaching and lectures on capital improvement plans and bond ratings to MPA students. That intrinsic benefit is in the legacy of inspiring public sector leaders in the way Bob McEvoy and others like him have done for decades.
Ryan Piche
|

County Manager

|

Lewis County, New York

Bob taught me things I didn't know I would need in this profession until I was in the trenches. His style was to teach through storytelling. Through his experience, he drilled home the essentials of being a county/city manager. I remember specifically how he would talk about ethics. I have more than once in my career been faced with almost identical scenarios to those which Bob would describe in class: pressure from legislators on hiring/firing decisions, pressure to become involved in party politics, pressure to act based on the will of a minority of legislators. Because of Bob's mentorship, I was specifically prepared for these issues and able to stay ahead of the curve as a young manager.

To this day there are very specific things Bob taught that I remember and practice. For instance, he would tell us how he always kept a notebook with him because he never knew when someone would say something in which he would need to followup. He told us about letting elected officials, employees, and community members speak first, making sure they "shot all their bullets" before you respond. He talked about being friendly with the press, and how he had dealt with an annoyingly inquisitive reporter by giving him his own desk outside the manager's suite, and encouraging him to go through any files he thought would help his story. Sure enough, the openness belayed any sense of suspicion, and the reporter didn't stay long. Bob talked about how he always made time for the governing board; no matter what you have going on, if a legislator comes in for a visit, welcome him or her in, and let them join the conversation.

I remember calling Bob after my first week on the job as village administrator in Botkins, Ohio. I had just found out that roughly 50 percent of the job was about infrastructure: water lines, sewer treatment, storm drainage, etc. I remember telling him we didn't learn ANY of this at Rockefeller and that I felt totally unprepared. He was so kind and confident, and just said, "You have all the knowledge you need to be successful here. Infrastructure is easy. You'll pick it up in no time." Of course, he was right.

My favorite saying of his was, "You need to know everything. The answer 'I don't know' doesn't go over well at a board meeting. You're responsible, you should know the answer." Of course, that is an impossibly high bar, but one that I certainly strive for. And another good one: "Remember, it's a board meeting, not a staff meeting. Make sure you and your department heads know that, and don't interrupt the elected officials." Such great advice. The last thing that I will always remember about Bob is that he used to say, "I gave up being angry years ago. I just don't do it anymore. Not worth the energy." I always loved that sentiment, and it is something I have tried to adopt in my own life.
John Goodwin
|

City Manager

|

Canandaigua, New York

Bob introduced me to this profession and I am forever grateful—at least most days! He has always cared very deeply for this profession and his enthusiasm for it is infectious. I will never forget the "war stories" he would tell during his classes about his time as a manager and how much I learned from him. I remember him calling me up to a white board on the first day of class and asking me to draw a sanitary sewer system from the toilet through sewers to treatment and release back into the environment. I wasn't prepared for it, and he used that to his advantage. He would say, "In this profession you don't need to be an expert, but you absolutely need to know enough about each segment of the services municipalities provide to be good at the job." If it weren't for Bob, not only would I not be in this profession, but I would be no good at it.
Andrew White
|

City Manager

|

Huron, Ohio

I looked up Bob on my first day of orientation after enrolling at Rockefeller. I'm glad to have met him before anyone else. He helped get me an internship in the office of the Schenectady County Manager's Office after just having retired as county manager. I remember a few things vividly. It was two weeks before September 11, 2001.

First, always have an interesting story for the inquisitive press. He explained that he always kept a newsworthy story in his desk, ready to present to a beat reporter needing an article. I've been employing this for almost 20 years, and it has always helped. I've tried to cultivate positive relationships with the press my whole career, largely because he told me to. He explained that the relationship was symbiotic and he was right.

Second, and more importantly, he is very fond of his family and spoke of them a lot. I remember him explaining the importance of being involved with your kids' lives, no matter how busy the job is going. He would work 15-hour days, but always figure out how to get over to his daughter's cross-country meet. He used to find her and run along the course with her—once in a rainstorm. Today I coach a hockey team and make it to every extracurricular activity possible. He was right again.

I was fortunate to spend a good amount of time with Bob in and out of the classroom. I'm grateful to have been his student and his friend.
James Palmer
|

Village Administrator

|

Bronxville, New York

Bob McEvoy was my mentor and the inspiration for my decision to choose professional local government management as my career! As a Schenectady County intern, as well as a Rockefeller College of Public Affairs and Policy student of Bob's, I had a unique opportunity to experience all aspects of professional management simultaneously—both theoretical and practical—under his leadership. Bob's tireless dedication to furthering the profession was evident in all that he did. His enthusiasm was infectious and was the ultimate motivator for me in all the projects I worked on as an intern and in my subsequent career path that led to manager positions. Bob instilled in me and all his interns and students that our roles in government are considered a privilege, not a right; and that we are to be held accountable to the highest ethical standards in our communities and the elected bodies we serve.

Equally as important, Bob always encouraged us as managers to cultivate the future leadership of the profession. That means fostering new internship opportunities for the managers of tomorrow and taking the time to explain to them the lessons we have learned over the years and exposing them to all aspects of our profession—as Bob did for me—from participation in weekend budget meetings to attendance at a variety of community events and business meetings. I recall so many of these opportunities from my years with Bob.
Jason Molino
|

Executive Director

|

Livingston County Water/Sewer Authority

I met Bob McEvoy by mere circumstance. When I enrolled in the MPA program at Rockefeller, I had no real understanding of what I wanted to focus on, nor did I know what route of public administration I wanted to follow. My first class with Bob was Local Government Seminar I. The only reason I picked that class was because it was the only class left that fit in my schedule so I could be a full-time grad student. The class was held in a small, narrow law library-type room with a table or two put together. I think that class had about 7 to 10 students. Knowing nothing about local government at the time, I had no expectations of the class. I can honestly say that taking that class is what pushed me to a career in local government.

Bob was the only professor I had at the time that was a practitioner first and professor second. He had just retired from his long-time role as county manager and still had the county cell phone (flip phone, of course) for any last-minute questions. What engaged me so much about Bob, and ultimately local government, was that when explaining local government operations and leadership, he put them in context of actual events and his work. In short, his "sea stories" made local government life real and interesting to me.

I remember in one specific lesson he talked about remaining politically neutral in everything we did as local government managers. He explained how he avoided even the slightest perception of favoritism toward one politician or political party over another. If we were viewed as being partial to an elected official or political party, it would compromise our ability to do our jobs and the credibility of what we recommended or attempted to accomplish. From that point forward I was always conscious and constantly asking myself if recommendations or conversations could be construed as partial. Our neutrality and impartiality were as important as the integrity of how we did our work.

After my first class with Bob, I was hooked and decided that professional government administration and city/county management was the path for me, and I never turned back.
And Finally, My Own Story about Bob
Growing up in South Buffalo, New York—home to a strong, political machine-type operation that produced an elected strong mayor and an elected county executive—I never knew what a city manager or county administrator was, let alone if I wanted to aspire to make that my career. Mind you, this was before the TV show, Parks and Recreation, and the introduction to the masses of city management life in Pawnee.
Enter Bob McEvoy. I signed up for his class, Local Government Management, and not only got hooked on the profession as a field of study, but immediately said to myself, "This is the career path I want to proceed with." Fast forward some 20 years later and I am still here, enjoying immensely the work of professional management that Bob so proudly championed to all of us in his classroom lectures.
Bob always stressed the community-building aspect of public service. His messages to us, college students with varying backgrounds and interests, was that local government is the closest of all public services in terms of its connection to the people. He would challenge us to:
Think about the more nuanced aspects of programs and their impact to under-represented populations.
Remember and be the voice for those without voices at the board or council meetings.
Stress the importance of family and of relationships through the brotherhood and sisterhood of the profession.
Always keep a watchful eye on the public checkbook.
To manage yourself and your government with the highest degree of ethical conduct.
Bob remained to all of us a sounding board well after graduation. When I talk to Bob, the conversations may vary—sometimes about life and family, sometimes about career challenges, sometimes about ICMA or state association endeavors—always, always the conversation is genuine and rooted in Bob's generosity of giving and of mentorship. For this, I will always be grateful.
IAN M. COYLE, ICMA-CM, is county administrator of Livingston County, New York.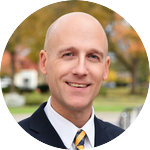 New, Reduced Membership Dues
A new, reduced dues rate is available for CAOs/ACAOs, along with additional discounts for those in smaller communities, has been implemented. Learn more and be sure to join or renew today!