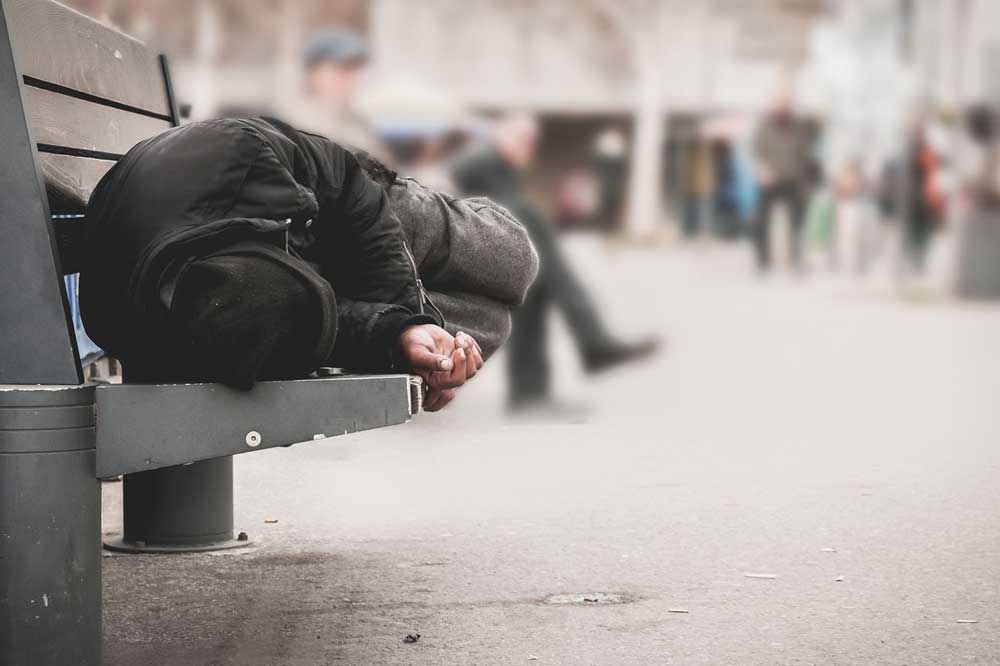 By Jon Ruiz, ICMA-CM
Eugene, Oregon (pop. 160,000), is renowned for its exceptional quality of life, featuring such attributes as University of Oregon football, TrackTown USA, social activism, a high-tech community, wood products, world-class arts, an outdoor lifestyle, and craft beer. Those who intend to visit for a few months or years often stay for decades.
However, like many communities, Eugene is challenged by the plight of homelessness, and is continually seeking compassionate, caring, and equitable ways to support and improve the lives of all community members. WalletHub's 2018 article, "States with the Most Underprivileged Children," reports that Oregon is one of three states with the highest rate of homeless youth in the country. In Eugene, over 1,500 K-12 students are homeless, and over 350 of them are unaccompanied by a parent or guardian. They often struggle to stay in school while grappling daily with where to sleep, and how to eat, wash clothes, and get to school the next day. These students often end up "couch surfing" at friends' homes or staying in hotels, trailer parks, or cars.
Tragically, about one-third of these youth drop out of school within a year. Many report that within the first couple of nights away from the relatively structured setting of school, they ended up on the street where they were approached by drug dealers or sex traffickers and felt their lives were in danger. They are particularly vulnerable to physical and emotional trauma, mental health problems, self-harm, substance abuse, poor education, and a decline in overall health. They are scared, confused, and desperate. As the days pass, they say their circumstances force them to engage in the dangerous street culture to survive.
Community Unites to Support 15th Night
In September 2015, a broad array of public, private, and nonprofit organizations came together to spark 15th Night, a youth-informed community movement to end youth homelessness by helping unaccompanied students stay engaged in school, safely housed, and off the street.1 According to Looking Glass Community Services, a nationally accredited local nonprofit agency committed to supporting at-risk youth, a youth who spends more than 14 consecutive nights on the street is 80 to 85 percent more likely to become chronically homeless. We not only want to avoid that 15th night, we want to avert even one night on the street.
In addition to the trauma experienced by homeless youth, there is a financial cost to the community as well. Citing previous findings from other studies, the Oregon Department of Human Services' Homeless Youth Advisory Committee reached these conclusions in 20162:
• The average annual cost per homeless youth placed in the criminal justice system is $53,665 versus $5,887 for moving a homeless youth off the streets. Moreover, runaways are 2.5 times more likely to be arrested as adults.
• Former runaways are 50 percent more likely than their counterparts to not have a high school degree or GED as adults. High school dropouts that are unemployed are estimated to impose a future lifetime taxpayer burden of $170,740 and a social burden of $525,030.
• More than 30 percent of formerly homeless youths report an alcohol problem, 40 percent report drug problems, and 50 percent report mental health problems over their lifetimes.
The Collective Impact Model
The 15th Night Movement is a broad community partnership committed to preventing youth from going on the street, but also intervening quickly if they do. 15th Night has intentionally chosen not to become its own nonprofit organization. We instead chose the Collective Impact model to leverage and align existing community resources in innovative ways. We intend to inspire a cultural shift, one in which our community not only finds it unacceptable for our kids to be living on the streets, but also commits to the next steps of making it stop.
John Kania and Mark Kramer of Stanford University first introduced the Collective Impact framework in 20113. They defined Collective Impact initiatives as "long-term commitments by a group of community leaders who have decided to abandon their individual agendas in favor of a collective approach."4
The social sector is filled with examples of partnerships, networks, and other types of joint efforts. But Collective Impact initiatives are distinctly different. Unlike most collaborations, Collective Impact initiatives involve a centralized infrastructure, a dedicated staff, and a structured process that leads to a common agenda, shared measurement, continuous communication, and mutually reinforcing activities among all participants.
Five Key Principles
Within the Collective Impact framework, 15th Night focuses on five principles: innovation, invitation, youth centered, sustainability, and replication.
Innovation. Timely intervention is often critical to keeping students in school and off the streets. In February 2016, 15th Night partnered with the Technology Association of Oregon (TAO) to develop an alert system known as the Rapid Access Network (RAN). This web-based program connects service needs with service providers in real time. A diverse group of over 30 organizations are connected to RAN, ready to respond within one hour if possible, providing 65 different resources to help support homeless students. Since its inception, 336 students have connected to RAN providers for everything from such basic necessities as food, clothing, and shelter to services such as counseling, mentoring, and health care. RAN also provides some of the data needed to help us better understand youth needs, identify resource gaps, and address barriers in our effort to help end youth homelessness.
Invitation. 15th Night has cast a wide net, inviting many to join the movement. As part of the 15th Night Catalyst Team, schools, public safety providers, businesses, service providers, faith organizations, government agencies, and the public are all at the table. Their collective wisdom and teamwork guide the planning and ensure alignment while removing barriers and finding creative solutions for sustaining the 15th Night movement.
One group is a cohort of over 50 volunteers who respond when the 15th Night network is unable to meet a specific need of a student, often in less than 30 minutes of the request. 15th Night efforts have also resulted in systemic change. For example, without a state identification card, navigating myriad support systems can be challenging and the process for receiving a card can be difficult. The Junior League of Eugene figured out how to provide funding and easier access for homeless students to obtain identification cards.
Similarly, students applying for SNAP benefits face many barriers and have often given up trying to access this resource because of confusion, limited access, and other obstacles. In response, the Oregon Department of Human Services trained staff members in each branch to specifically help unaccompanied youth, respond to RAN requests for help with SNAP applications, and coordinate appointments.
Youth Centered. From its inception, 15 Night has reversed the power dynamic and empowered youth to be involved at all levels. "Nothing about us without us" is the underlying motto of the Youth Action Council (YAC), which is using its voice to impact change in our community. YAC members have a variety of life experiences. Some are very familiar with living on the street while others, who have never experienced homelessness, care deeply about the issue. To mitigate potential barriers to youth participation, we have ensured meeting times are after school and have provided transportation, meals, and $20 stipends per meeting. YAC facilitators help build relationships, provide training, ensure a safe and supportive environment, and assist with project management for activities such as summer outreach, Back to School BBQ, clothing drives, and the Youth Point in Time (PIT) Count, a comprehensive unsheltered count of youth experiencing homelessness conducted by the Human Services Division of Lane County, Oregon. The youth lead the planning, the projects, and the meetings.
Sustainability. Two years ago, 15th Night developed and initiated the School Mobilization Model (SMM) as a strategy to sustain the 15th Night movement. The SMM was piloted in school year 2017/2018 at South Eugene High School, one of Eugene's five public high schools.
The intents of the SMM are to directly connect youth in need with someone who can meet the need, broaden the base of support, and systematically identify and address the issues within and unique to a school catchment area, which includes the elementary and middle schools that feed a high school. To accomplish this, the SMM creates a community of students, school staff and teachers, parents, neighbors, alumni, faith organizations, and others nearby the school to meet students' basic needs. This consortium breaks down barriers that prohibit or discourage unaccompanied youth and/or students at risk of homelessness from accessing services (e.g. food, clothing, and mental health) that enable students to stay in school and off the street. The SMM integrates community awareness and engagement, RAN technology, and the same Collective Impact model framework used by 15th Night.
Replication. In partnership with United Way of Lane County, 15th Night is replicating the successful experience at South Eugene High School in nine additional high schools in Eugene and the greater metro area. As part of the pilot program, RAN 2.0 was developed, allowing school-specific networks to connect to the larger community network.
Researchers at the Eugene-based Oregon Social Learning Institute are collecting 15th Night data to develop a predictive model to identify risk factors for student homelessness and assess the effectiveness of the SMM. As the SMM expands to other schools, practices that produce the best outcomes will be developed into a tool kit, which, along with the RAN, will be made available to schools and communities in Oregon and throughout the country.
The costs of youth homelessness far exceed the community resources needed to address the challenge. In Eugene, we are pursuing a cultural movement and raising the expectation we have for our community. We are igniting the possibility that none of our youth will ever experience a 15th Night.

Jon Ruiz, ICMA-CM is city manager, Eugene, Oregon (JRuiz@eugene-or.gov)
Endnotes and References
1 website: www.15thnight.org
2 Oregon Department of Human Services, Homeless Youth Advisory Committee, "Oregon's Runaway and Homeless Youth: An Overview and Strategic Framework", 2016.
3 John Kania and Mark Kramer, "Collective Impact", Stanford Social Innovation Review, 9(1) 36-41, Winter 2011