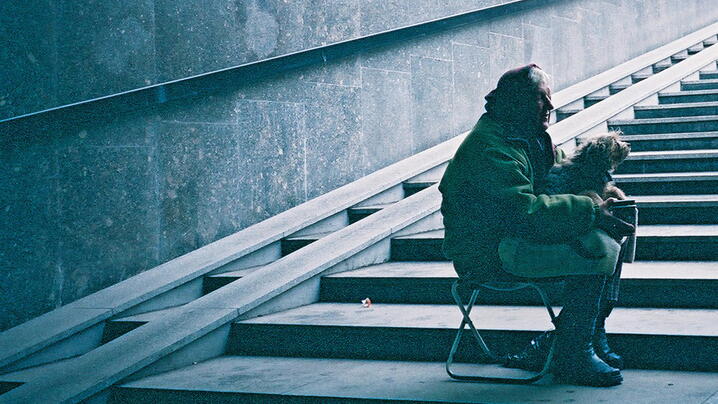 by Cynthia Nagendra, director, The Alliance Center for Capacity Building, National Alliance to End Homelessness
On a single night in January 2015, 564,708 people were considered homeless in America. That's more than half a million people without a roof over their heads. And this, along with rising rents, continues to be a growing challenge in the nation, especially for local governments.  
We know that housing is the solution to homelessness. So how can local government leaders help residents quickly exit homelessness and stay housed? There are many interventions that work to effectively resolve homelessness but the key doesn't lie only with programs. The key to ending homelessness is establishing a systemic response in your community – a system that is transparent, inclusive, goal-oriented, and fundamentally accountable for getting people into housing so that all instances of homelessness in your community are rare, brief, and nonrecurring.
Below, we break down the key pillars of an effective homelessness system. We'll cover:
How local government leaders can leverage evidence-based interventions that are proven to have the best outcomes.
How to bring together the various systems in your community that are best positioned to support this effort.
How leaders can use data to ensure that the resources they allocate are responding to the needs of people experiencing homelessness.
Pillar 1: Leveraging evidence, measuring outcomes
An effective system must be focused on outcomes:
Are you reducing the total number of homeless individuals and families?
Are you reducing the length of time that someone experiences homelessness?
Are you reducing returns to homelessness?
Tip for Leaders: Local governments need to keep an eye on these numbers. If your system isn't addressing these three benchmarks, it's time to reorient your approach. That includes looking at the outcomes of existing programs and deciding how to allocate resources to the most effective interventions. Rapid Re-Housing is one example of an intervention that has been proven to be effective in meeting all three primary outcomes for most people experiencing homelessness.
Pillar 2: Building a coordinated coalition
It's only natural that local governments will often try to "match" a problem or an issue with a specific department. However, people who are experiencing homelessness will touch various systems. The homeless response system should be coordinating strategies and resources with each of them, potentially including child welfare, health and human services, education, criminal justice, and others, to achieve better outcomes.
Tip for Leaders: Local leaders need to be conveners. They need to help identify those sectors of the community that are impacted by homelessness, as well as the "usual suspects" (social services, nonprofits, philanthropy, etc.), to align as many cumulative resources as possible, and utilize them in a strategic and coordinated way instead of putting them into siloes or separate programs.
Pillar 3: Investing Wisely
Knowing where to invest your resources can be an overwhelming responsibility. Which programs are right for your community? Are they sustainable? Can you use data to support them? Will the broader community support your efforts?
Tip for Leaders: Evaluate existing resources and how they are being used. Are they supporting interventions and activities that make measurable progress toward system outcomes to end homelessness? Align local spending with evidence-based interventions and established federal priorities and strategies for ending homelessness. This approach brings the potential to leverage a combination of local and federal funds and helps ensure that you are investing in proven, evidence-based solutions.
To learn more about how to prevent and end homelessness in your community, visit the National Alliance to End Homelessness at endhomelessness.org. 
New, Reduced Membership Dues
Beginning October 1, 2022: For memberships expiring on December 31 and for new members, a new, reduced dues rate is available. Learn more and be sure to join or renew today!