Typically, my PM column speaks to the issues and challenges facing municipal and county leaders, but for the May issue, I thought I would address this column directly to the students and young professionals who stand on the precipice deciding their future direction. ICMA is fortunate to now have 127 student chapters—20 of them outside of the United States—and nearly 2,000 student members.
Approaching graduation is one of those pivotal times when one experience or one individual has the potential to radically alter preconceived plans. Grads may be considering working in the private sector, for a nonprofit, or even for the federal government. But if you are looking for the best way to impact the lives of individuals every day, there is no better profession than local government management. That is definitely a piece of advice I would give to my younger self.
The Best Career You Never Heard Of
I was not aware of the profession of city or county manager until I was in my last semester of graduate school. I knew from a young age that I wanted to fix the disparities that I saw around me growing up. I thought the way to make that happen was to become a lawyer—to have command of the rules, regulations, and laws that hold people back, as well as propel them forward.
Before graduating and heading off to law school, I had the good fortune of getting an internship in the city administrator's office in Southfield, Michigan. He put me to work researching and responding on his behalf to citizen complaints and inquiries, attending meetings, and working out in the community with the various department heads. For the first time in my life, I could see how the work that I was doing affected the everyday lives of people. That internship led not just to a career but to an incredible journey.
This profession offers a way to help correct the inequities that exist in cities, to include rather than exclude, and to tap into the potential that lives within each individual citizen if they are given a chance to participate. My 30-plus year career as a practitioner included a variety of positions in a wide range of communities—large and small, wealthy and impoverished—which culminated with my appointment as city manager of Austin, Texas. Our team there set an aspirational goal to become known and recognized as the best managed city in the United States. The entire organization became energized by that vision, and each department—from waste management to public safety—set the wheels in motion to make it happen. It was a thrill for all of us when Austin repeatedly topped the "best cities" lists of all types, including "best managed."
Tackling the Most Compelling Issues
I won't tell you that the path of local government management is easy, but I will tell you that it is exceptionally rewarding. Local government managers bring not only our education, skills, and experience to the job, but we also bring our passion. And if you choose to pursue this career path, fasten your seat belt! When you look around at the most compelling issues of the day, you will find local government directly in the center of things. Local government leaders must be prepared for the blistering pace of change.
This past year alone, in addition to keeping library services available to learners of all ages and the water safe, local government managers have tackled unprecedented challenges from navigating their staffs, residents, and local businesses through the COVID-19 pandemic to bringing racial equity and social justice best practices to our local institutions, especially law enforcement.
This type of leadership of course requires sound management expertise, but you must also bring creativity, flexibility, and authenticity to this role. And most of all courage. It will take courageous leaders to transform the cities, counties, and towns of this world. If you are a student or recent graduate, I sincerely hope you will reach out to an ICMA member or our outstanding membership staff to learn more. If you are driven by the desire to make a difference in the quality of people's lives on a daily basis, no other career comes close.
To ICMA's Member Practitioners
Please share this article with a high school or college student in your circle, or better yet, tell them your story. In addition, peruse this list of ideas for attracting the next generation to local government. Help us encourage a new generation of leaders.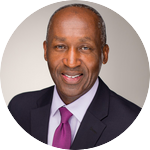 MARC OTT is executive director of ICMA, Washington, D.C.