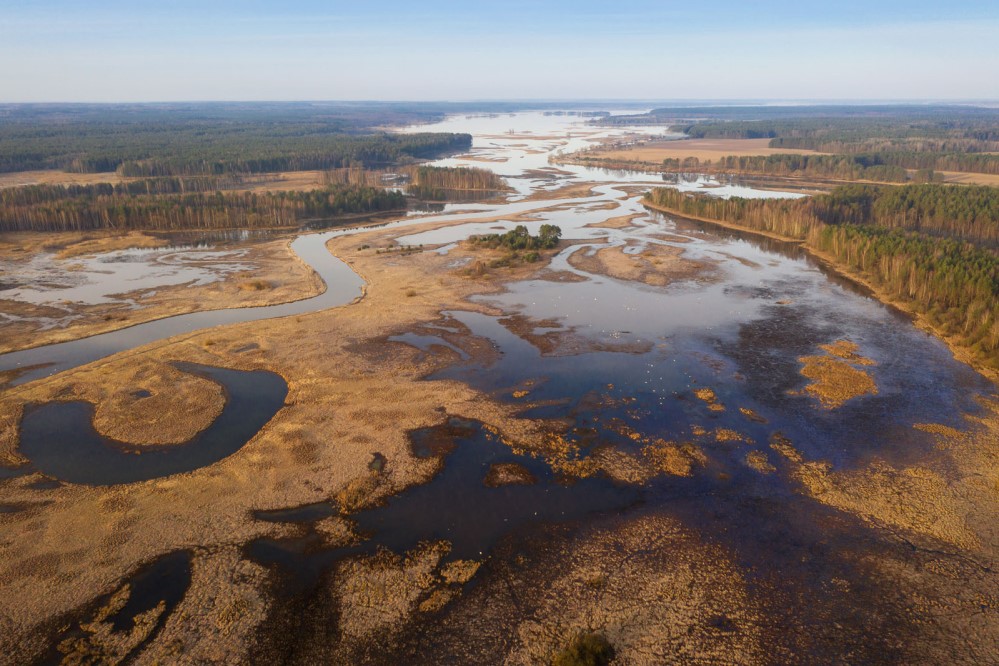 In your role as a local government leader, floodplain management probably does not bubble to the top of your list of priorities very often. However, it may be something that you want to be more aware of, especially in the coming months, as there are significant changes on the horizon that will impact your community.
Firstly, though, what is floodplain management and the National Flood Insurance Program (NFIP)? Back in the early 1970s, a visionary named Gilbert F. White (commonly referred to as the father of modern-day floodplain management) stated that "floods are acts of God; flood losses are acts of man." What he meant was that flooding events will always occur, but how we choose to control water in our built environment can exacerbate flooding and increase the risk of loss of both life and property.
Traditionally, we tried to control water by building structures (levies, canals, dams, etc.) However, water is a powerful force and can overwhelm those structures and cause flooding. Gilbert White suggested that instead of focusing on controlling water, we should encourage construction of more resilient buildings in less hazardous places and incentivize them by providing a National Flood Insurance Program to insure their properties.
The NFIP is essentially an agreement between a participating community and FEMA where the community will agree to enforce regulations to minimize risk to any development in the areas most vulnerable to flooding, and in return, FEMA will define those areas on Flood Insurance Rate Maps (FIRMs) and provide flood insurance to those people living in these high-risk areas.
In communities that participate in the NFIP and where FEMA has come in and mapped areas of high risk of flooding (known as Special Flood Hazard Areas), the purchase of flood insurance through the NFIP is a mandatory requirement of having a federally backed mortgage.
At the time of the NFIP's creation (in the early 1970s), there was very limited availability of private flood insurance, and it came at an extremely high cost. Over the years, more and more private flood insurance providers have emerged, and flood insurance is becoming more affordable, but there are still close to five million structures insured by the NFIP (over 1.7 million in the state of Florida alone).
Although there have been many changes to the NFIP over time, the methodology of assessing premiums has not changed. It is based on the following:
Flood zone.
Time of construction relative to the designation of the flood zone.
Type of construction (basement, elevated, etc.)
Height above the flood zone elevation that the structure is built.
Although this worked for some time, the ever-changing nature and complexity of risk analysis, coupled with very large catastrophic losses (beginning with Hurricane Katrina in 2005), created a program that was fiscally unviable, overly simplified, and inequitable.
Efforts to correct this issue began in 2012 with the Biggert-Waters Act (BW-12). Although well intended, this had severe unintended consequences that saw flood insurance premiums rise, in some cases, by thousands of dollars. There was immediate outcry, and it was quickly followed in 2014 by the Homeowner Flood Insurance Affordability Act (HFIAA). HFIAA corrected many of the unintended consequences of BW-12, but did not address the fundamental issues surrounding risk and premium assessment.
To attempt to correct this, FEMA has been overhauling the way in which they assess risk and the way in which premiums are assessed. They recognize that every structure is unique and that a generalized assessment of a flood insurance premium based on a small number of factors is not giving a true picture of a structure's risk of flooding. So, the NFIP is changing its methodology to a risk-based model similar to how a private flood insurance company works. This change is commonly known as Risk Rating 2.0 (RR2.0) and will impact all communities participating in the NFIP.
As of October 1, 2021, all new NFIP policies will be subject to the new rating methodology. All remaining policies renewing on or after April 1, 2022, will be subject to the new rating methodology. FEMA have produced a large amount of data surrounding these changes that can be found at fema.gov/flood-insurance/risk-rating. This is a great resource if you want to learn more, even down to a county-by-county level. The webpage will give you aggregated data on the impact to policy holders in your jurisdictions, what types of premium increases you will see, and in some cases, decreases for your residents.
Although the premium methodology is changing, there are certain things that are not changing. Premium increases are still subject to regulatory increase caps of no more than 18 percent per year. The Flood Insurance Rate Maps are still in effect and are still the parameters by which a community must regulate construction within Special Flood Hazard Areas. The requirement for NFIP flood insurance for federally backed mortgages is still based on the FIRMS, even though the actual insurance premium is no longer based on the FIRM.
If your community is an NFIP community, these changes will certainly impact your residents. Though floodplain management can be a complicated, it helps to have an understanding of the program, its history, and the changes that are coming our way.
CLAIRE JUBB, AICP, CFM, is assistant county administrator of Charlotte County, Florida.
New, Reduced Membership Dues
A new, reduced dues rate is available for CAOs/ACAOs, along with additional discounts for those in smaller communities, has been implemented. Learn more and be sure to join or renew today!