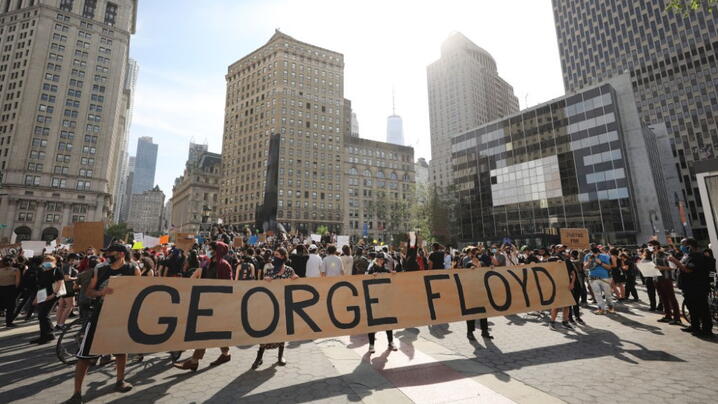 Being city manager of any city in the country during this time of Black Lives Matter and civil unrest is a challenge that is causing stressful days and sleepless nights. However difficult the challenge of managing the issue, it is even more complicated if you are a Black city manager or public administrator. Any actions taken will be analyzed by all the community to see if your decisions are favoring law enforcement or disenfranchised people of color in the country.
As city manager, any action that puts the members of the city police department and city residents in harm's way is of deep concern. This has never been more evident than in the irresponsible actions of Minneapolis police officer Derek Chauvin and other Minneapolis officers. They have harmed the reputation of all law enforcement officers, putting other officers, along with the entire country, in danger with inconsiderate, selfish, and reckless behavior.
The senseless and insensitive killing of George Floyd has indeed been one of the more blatant criminal acts ever committed by one who is charged with protecting the life and safety of the populaces of our nation. Mr. Floyd did nothing to deserve a death sentence and should have gotten due process in his interaction with the law. Unfortunately, such occurrences have become all too common in the lives of Black Americans during their interactions with law enforcement. Such tragic events have served to erase the level of trust between the two groups that desperately needs healing if our country is to reach its full potential.
In expression of displeasure for unlawful and unequal actions by law officers, many citizens of the United States have enacted their constitutional right to peacefully protest or engage in civil disobedience. However, like there are bad cops, there are chameleons disguised as protesters who have taken advantage of the situation to partake in the criminal activity of looting and larceny. This criminal commotion is wrong and shall not be tolerated and shall indeed be enforced by law.
There are many sides of these issues for a city manager to consider without seeming biased. However, there is a simple guideline. City managers, no matter what race, are bound by the ICMA Code of Ethics or their state association's ethical code. Part of that standard says to treat all people equally with the quality of inclusivity as to strengthen public trust. City managers are one of a small group of people who can have a direct impact on both groups. Police chiefs manage departments and typically answer to city managers. Let us do our job as managers and demand accountability from ourselves and those we manage while assuring them of our support when their job is done properly. Likewise, our residents should know we can be relied upon to "do the right thing."
We can do better. We must do better if Black Americans are to enjoy their unalienable rights of life, liberty, and the pursuit of happiness, which allows the relationship with law enforcement to heal.

 KENNETH WILLIAMS is city manager, Buda, Texas.
Register for the ICMA Annual Conference
Join us September 17-21 in Columbus/Franklin County, Ohio for the 2022 ICMA Annual Conference.
JOIN ICMA TODAY!
ICMA provides the tools, resources and connections to help you become part of the international network of 13,000+ local government management professionals.