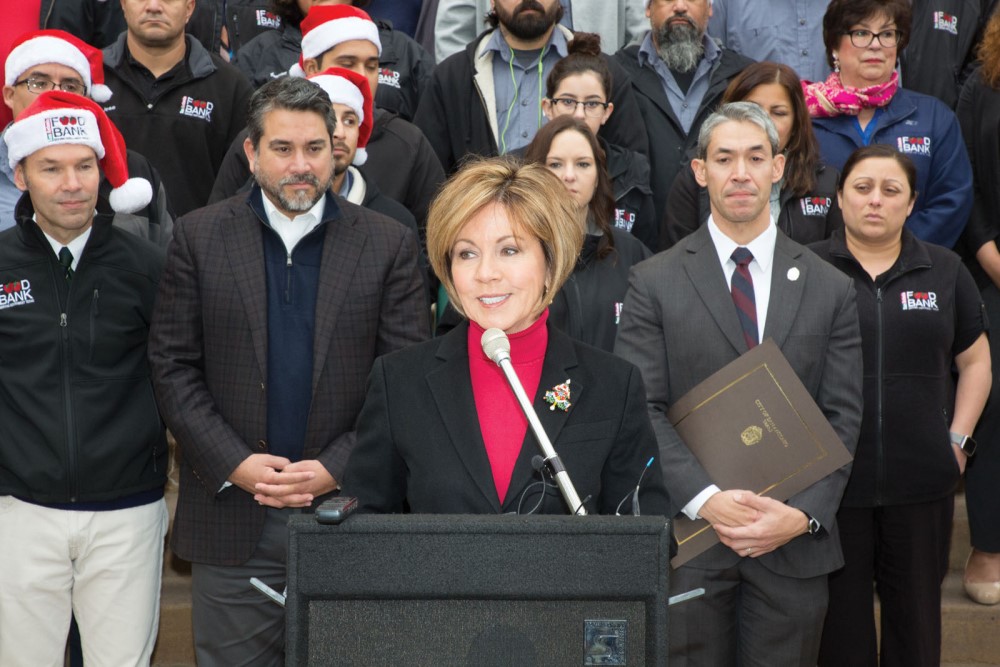 Sheryl Sculley accomplished many things in her 14 years as city manager of San Antonio, Texas, but none so acclaimed and controversial as her fight to remodel her city's police and fire union contracts. Her book, Greedy Bastards: One City's Texas-Size Struggle to Avoid a Financial Crisis, tells the story of her new team's uphill battle to turn around San Antonio city government. She takes you behind closed doors to share the hard changes she made and the strategies she used to create mutually beneficial solutions to the city's biggest problems.
You've been an active ICMA member for four decades while working in three cities in three states. Did the San Antonio experience present the toughest challenge?
Kalamazoo, Michigan; Phoenix, Arizona; and San Antonio, Texas, are very different cities. San Antonio presented the biggest challenge. City infrastructure was crumbling, strong financial policies and systems were nonexistent, many executive positions were vacant, public satisfaction was low, ethical standards were weak, and public safety union wages and benefits were outpacing revenues, crowding out other essential city services.
You were heavily recruited to San Antonio in 2005. What did you face when you became city manager there? What kinds of changes did you make to the city organization?
The city council asked me to elevate the professionalism of city government and increase the residents' confidence level in their city government. My first order of business in year one as city manager was to assess talent and make changes. Second, I focused my energies on getting the city's financial house in order. Third, I focused on improving the city's ethical policies and practices. Next, I reorganized the public works and capital construction functions to enable the organization to more effectively deliver infrastructure projects within budget and on schedule, a concept that had escaped the organization. The city council was anxious to undertake large bond programs similar to what I had overseen in Phoenix. To do that required a complete analysis of the San Antonio debt capacity without a property tax increase, the creation of an organizational structure that could ensure success, talent to execute projects, and a citizenry that participated in the development of the bond projects. We accomplished all of the above and the voters approved three separate bond programs totaling $2 billion.
San Antonio city councilmembers have short tenures due to term limits. Did the constant turnover of city councilmembers make it difficult to make the kinds of changes the city council asked you to undertake?
During my 14-year tenure in San Antonio, I worked with 47 different city councilmembers including four mayors. When I arrived in 2005, the councilmembers could only serve two two-year terms. After we established more confidence with the electorate, the city charter term limits were changed in 2008 to four two-year terms. (I recommended two four-year terms, but the polling did not indicate support for that alternative.) Frequent turnover made it very difficult for councilmembers to focus on long-range issues, such as how to deal with the economic disparities in the community. San Antonio is one of the most economically segregated communities in the country. But I'm proud to have recommended the first city budget incorporating the concept of equity in 2017.
The title of your book is provocative. How did you select that title? And why did you decide to talk on the issue of remodeling the police and fire union contracts?
I can't take credit for my book's title. The president of the local police union inspired it, back when writing a book was just an item on my to-do-once-I-retire list. In 2014, my team and I began guiding the city through the messy process of updating the police and fire collective bargaining agreements, which triggered a campaign of nasty attack ads against me. The attack ads attempted to cast me in the role of villain for asking the public safety personnel to start paying health insurance premiums for their children and spouses. Sworn personnel had acquired very lucrative contracts in 1988 that included basically free healthcare for themselves and their families, a legal fund that paid for divorces and criminal defense for themselves and their family members, pre-funded free healthcare for retirement, and unlimited college tuition reimbursement for non-job related degrees—you get the picture. San Antonio had ignored the changing financial dynamic of these excessive benefits and kept renewing the contracts plus more. The cost of the unchecked practice was crowding out other city services. We did a comprehensive financial analysis and concluded that the police and fire budgets would consume 100 percent of the city's general fund budget by 2031 if the contracts were not remodeled.
What is the history of the police and fire contracts and why were the public safety unions so adamant about not negotiating any changes to their contracts?
The unions felt a sense of entitlement. They got the excessive benefits in 1988, and they refused to discuss change. I believed that a data-driven, transparent, and community-involved discussion would result in the changes that were needed. There, I was wrong. The unions told me that they would wait me out (the union contracts included a ten-year "evergreen clause") and that if we could no longer afford their 1988 contracts, that I should recommend increasing taxes. That was easy for them to say since less than half of the police and fire personnel actually live in San Antonio, and by Texas law, the city is prohibited from requiring residency. The police union's chief negotiator authored a book about how to fight city hall when councils and city managers try to change their contracts. The unions put a person in the crosshairs and keep them there until they relent. That was me, but I didn't relent.
Texas is a "right to work" state. How and when did the police and fire unions get collective bargaining?
The Texas Local Government Code allows cities to ask their electorate to vote on whether to allow collective bargaining for police and fire sworn personnel. The voters of San Antonio voted to allow collective bargaining for police and fire personnel in 1974 in special elections with few voters.
The fight became very personal and vicious against you. Do you believe the unions would have done what they did to you if you were a man?
No, I do not. If I were a man and from San Antonio, the unions would not have spent hundreds of thousands of dollars on prime time television and social media ads and have been so aggressive. The unions were relentless against me and the city council and community members supporting our effort to remodel the police and fire union contracts. In Texas, public safety personnel also can campaign for city councilmembers and contribute to their campaigns. The police and fire unions were able to get an exemption to the city's charter from the legislature in the late 1980's that prohibited city employees from participating in city council elections. The unions had a historical practice of politically intimidating councilmembers into supporting whatever the unions wanted.
What still needs to change in the police union contract that you were not able to change during your tenure as city manager?
Once we reached a mediated settlement with the police union on the financial issues, the city council had grown weary of the three-year battle with the union and asked that we save the disciplinary changes that were also priorities for change for another contract. The current contract gives the police officers tremendous advantage in disciplinary hearing wherein an officer's entire personnel file cannot be used in an arbitration hearing. This and other provisions limit the police chief's ability to discipline and fire bad police officers. San Antonio has a high rate of officers that have been fired by the chief, but returned to the force by outside arbitrators. Changes in the disciplinary process must be made in the next contract as well as an examination of policing policies to ensure greater police accountability. In light of these facts and the Black Lives Matter movement, my book is more timely today than it was when I began writing it one year ago following my retirement in 2019.

 SHERYL SCULLEY is an award-winning city manager who is considered an authority on city management. During her tenure, San Antonio achieved a AAA bond rating and invested billions of dollars into critical infrastructure updates and additions. Prior to serving in San Antonio, Sculley was the assistant city manager in Phoenix and city manager of Kalamazoo, Michigan. Sculley is a Life member of ICMA and a fellow in the National Academy of Public Administration. After 45 years of public service, Sculley retired from city management in 2019. (sheryl@greedybastardsbook.com)
Learn more about Sheryl Sculley and her book at greedybastardsbook.com.
New, Reduced Membership Dues
A new, reduced dues rate is available for CAOs/ACAOs, along with additional discounts for those in smaller communities, has been implemented. Learn more and be sure to join or renew today!