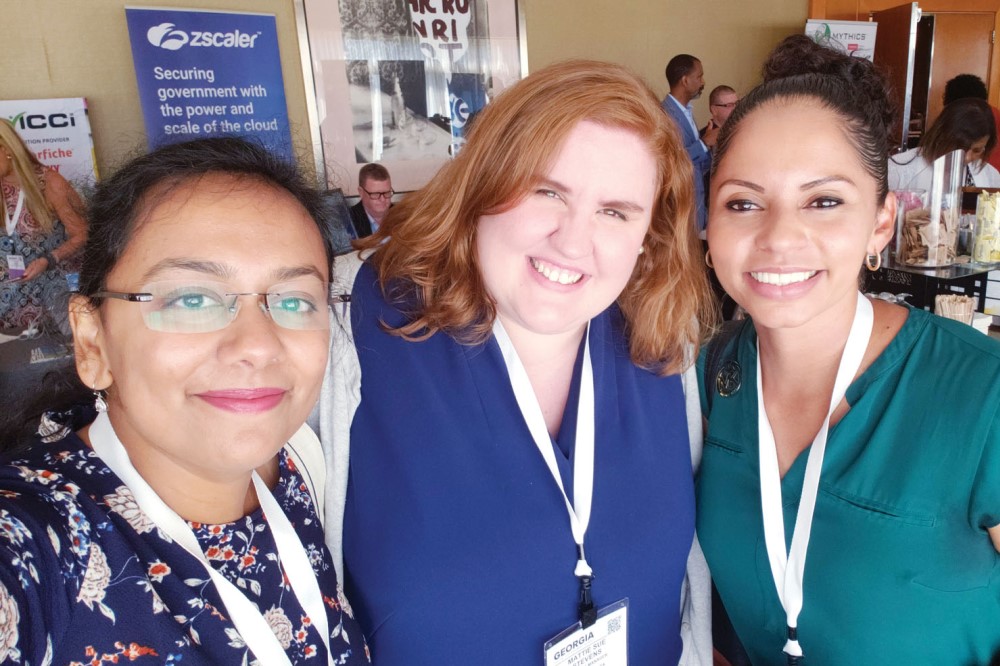 In 2016, I graduated from the Centre for Environmental Planning and Technology University in India with an undergraduate degree in urban planning. I chose urban governance patterns in small cities of India as my thesis topic during the final semester of my undergraduate studies. Comparing the Indian cities with benchmark cities1 identified by KPMG made me curious to learn more about local governance practices in other countries.
Upon graduation, I pursued a graduate degree in public administration from the University of Pittsburgh's Graduate School of Public and International Affairs (GSPIA) to continue my research at GSPIA's Center for Metropolitan Studies and to earn a minor in governance and international public management. Interning for the Quaker Valley Council of Governments (QVCOG) through the Local Government Academy's Municipal Intern Program taught me more about local government management practices in the United States and allowed me to hone my geographic information system skills.
Enter ICMA
In 2018, I had the opportunity to attend my first ICMA Annual Conference in San Antonio, and the experience provided me with great resources and connections. With the support of my professors and colleagues, I co-founded the first ICMA student chapter at the University of Pittsburgh.
Through the networking opportunities, I found out about the Local Government Management Fellowship program. The program was attractive to me because it places recent graduates in full-time management-track local government positions. Additionally, the prospect of being mentored by a senior government leader at the host organization presented an ideal opportunity.
Reviewing the work plans provided by the host cities and researching the organizations' websites helped me prepare for any potential interviews. When I received an email with an invitation to participate in a phone interview with Decatur, Georgia, I tried my best to calm my nerves, as I found out that I would be interviewed by the city manager, assistant city manager, and city clerk, who are highly respected in the local government field. Learning that Decatur had hosted Fellows in the past and reviewing the nature of projects listed in the work plan made Decatur my top choice. Following an in-person interview, I was selected for the position and I moved from Pennsylvania to Georgia in 2018. I have been able to work on projects related to incident response planning, municipal benchmarking, and property damage revenue recovery services, to name a few.
From Theory to Practice
In fall 2018, over 200 electric scooters (e-scooters or motorized mobility devices) arrived within the city limits without any notice. The former city manager asked me to research regulations around such devices in the United States. The initial research turned into the creation of a steering committee with a focus on regulating the usage of e-scooters. I had the honor of leading the committee while collaborating with city staff from all departments, the city attorney, representatives of e-scooter companies, the Georgia Municipal Association, and various other stakeholders. From facilitating community input opportunities to drafting and implementing an ordinance, this project helped me establish a strong connection between theoretical knowledge and practical experiences.
My two-year fellowship also included rotations in each department. Learning about the services provided by the city made me even more passionate about serving the community. An interest in learning more about the functions of the human resources division and a staffing shortage led me to work on recruitment and benefits for over 12 months. My experience in the division helped me realize that while all the departments come together to support the organization function as one well-oiled machine, we are only as good as the individuals that we recruit, train, and mentor, and the teams we build. I also got to see the impact of the wellness initiatives on health care costs while learning about the management of a self-funded plan.
My Advice for Current and Future Fellows
1. Find your mentors. Being mentored by the current and former city managers, deputy city manager, assistant city manager over administrative services, city clerk, and finance director has helped me grow personally and professionally. Even years later, my internship supervisor from QVCOG is still a mentor to me.
2. Make professional development a priority. Being a part of ICMA's Emerging Leaders Development Program Class of 2021 has been instrumental in connecting me with early career professionals and local government gurus across the country. Attending the ICMA Annual Conference helped me reconnect with representatives from the Urban Management Centre, ICMA's anchor organization in South Asia, based in India.
3. Engage with the community. As a native of India, a great way to learn about my new local cultural norms and practices has been to engage with the residents and my colleagues. From enjoying Halloween with the city manager and her family to celebrating Holi, the festival of colors, at a local park, each experience has been filled with excitement.
4. Learn to be flexible. I have been showered with opportunities that were not a part of the original work plan for my Fellowship. Saying yes to such learning experiences has helped me build relationships and challenge myself.
5. Stay connected with your Local Government Management Fellowship cohort. The monthly calls during the first year of my Fellowship were crucial as I could rely on my colleagues for information from their community/organization, learn about the projects being handled by others, and be there to offer assistance.
6. Have fun while you learn. Hosting events for employees, participating in interdepartmental teams, volunteering at the events hosted by the city, and working out at the fire department has helped me reflect on my actions and goals while having a good time!
7. Remember that this is not an internship. As an early career professional, I feel proud to use my entire job title and talk about the plethora of experience one can gain through the Local Government Management Fellowship. This experience has been truly rewarding and eye-opening.
Ideas for Managers Considering Hosting a Fellow
1. Hire a Fellow. Participating in the LGMF program demonstrates your community's commitment to the profession. Most graduates join the program to get their feet wet, learn about, and begin careers in local government management.
2. Encourage the Fellow to check in with you. Setting regular meetings with my manager helped me set work goals and understand her expectations of me. Additionally, I reached out to her if there were meetings or events of interest to me on her Microsoft Outlook calendar to ask if I could join her. Checking in with my manager over a cup of coffee (or chai latte) or over lunch helped us discuss professional achievements and identify next steps without being restricted to the four walls of the office while also supporting local businesses.
3. Explain the role of the Fellow to staff and council/commission. This is an important one. If your community has never hosted a Fellow before, consider sharing the work plan or job description with your colleagues. Since Decatur had hosted Local Government Management Fellows in the past, it was easier for me to explain my job responsibilities to others. When I first started, several staff members and elected officials were curious to know which projects I would be involved in! Moreover, participating in the city commission meetings and interacting with the commissioners has been a great way to learn more about the council-manager form of government firsthand.
4. Invest in the Fellow's education and training. ICMA offers complimentary membership and registration to the annual and regional conferences for Fellows. Encouraging your Fellow to attend such conferences, along with other programs that interest them, is a great way to support their development. Membership in the state-based municipal association has also led to fruitful collaborations and findings for me.
5. Flexibility is the key. We all know that every new day in our field comes with a different set of awesome challenges. Involve your Fellow in different projects while reminding them that you expect them to stay accountable to the previous ones and define the timeline for the potential outcome(s). The work plan offered a great starting point, but based on the needs of our dynamic organization and my interests, my manager and I have been able to make the needed adjustments.
6. You are not alone. The beauty of our professional network is that we've got each other's backs! Reach out to other communities and former Fellows to identify the best way to move forward with hiring and supporting your Fellow. You can also partner with another local government entity to hire a Fellow together. To learn where some of the other Fellows are based, visit icma.org/lgmf-alumni.
The LGMF is truly an amazing experience, and I highly recommend it to recent MPA/MPP graduates looking for their first big step into the world of local government. And for city/county managers considering hiring a Fellow, thank you! Creating an opportunity to mentor and grow talent for the profession will provide a life-changing opportunity for a very deserving future leader—and bring a fresh perspective to your organization. It's a win-win!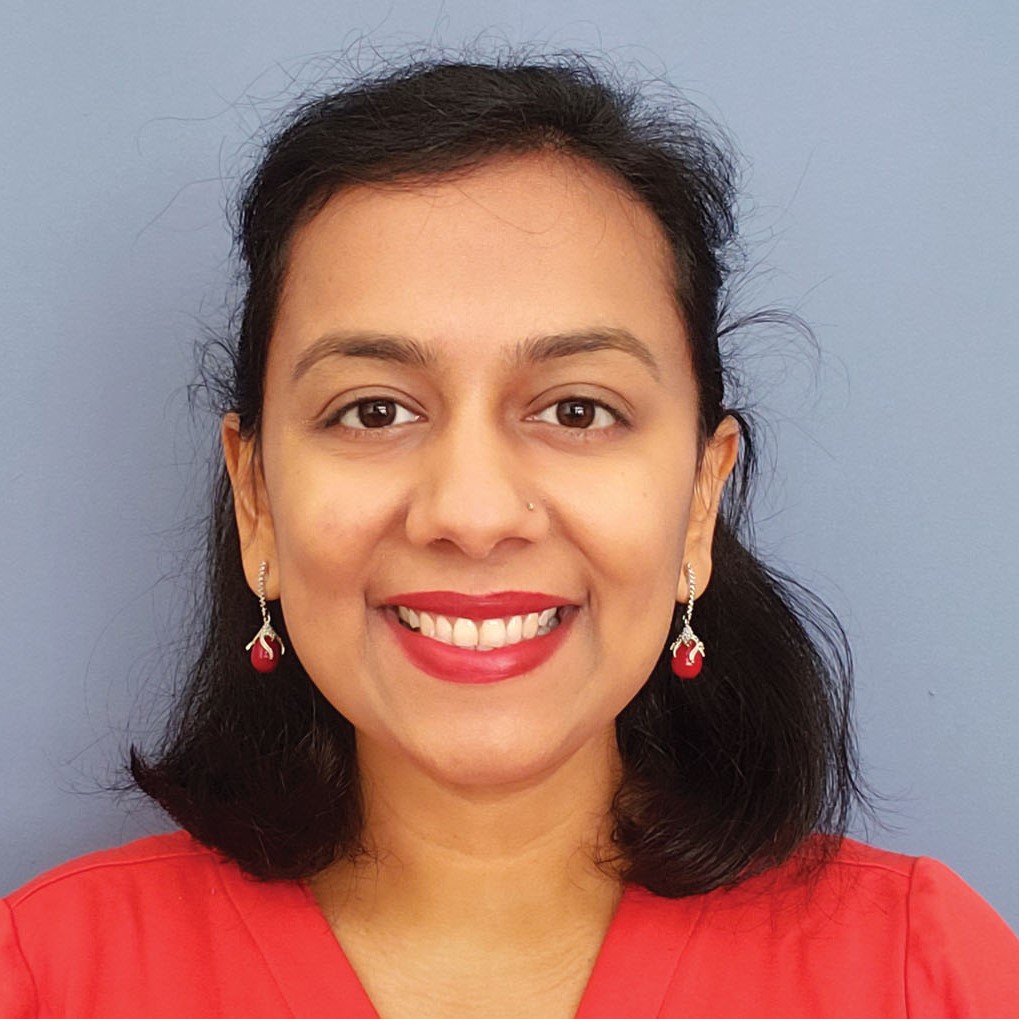 AISHWARYA (ASH) KUMAR is operations analyst of Decatur, Georgia, where she served as a Local Government Management Fellow (2018–2020).
Endnote
1 https://assets.kpmg/content/dam/kpmg/xx/pdf/2017/10/benchmarking-city-se...