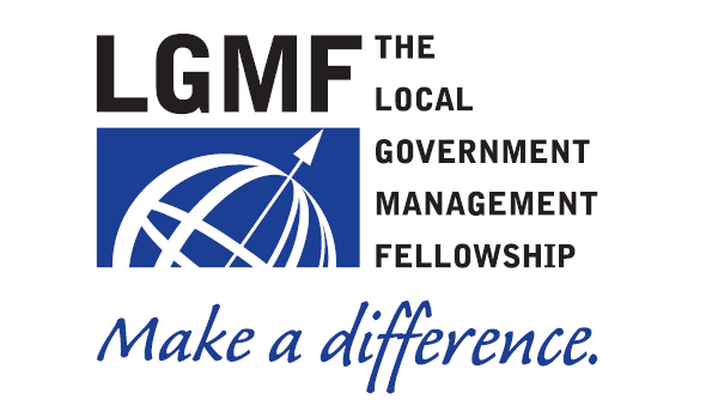 Despite the challenges of COVID-19 this year, the ICMA Local Government Management Fellowship (LGMF) program has brought on a new cohort of fellows for the 2020-2021 year! This year's cohort participated in a virtual orientation immediately before the ICMA UNITE digital event, hearing from members and staff who spoke on such topics as building a support network, ethics, and council-manager relations. Fellows then participated in UNITE and enjoyed the sessions and networking time. Meet the new 2020 fellows.
Thank you to our hosts and mentors this year for investing in tomorrow's local government managers, even during uncertain times. Our hosts have created and funded one or more entry-level management positions and designed a rigorous scope of work (based on rotations or single-office placement). Throughout the fellow's time in the placement, the host will support professional development opportunities and mentor the fellow, in addition to the coaching and development provided by ICMA.
While the commitment to host is steep, the returns are great. Since it premiered in 2004, the LGMF program has helped launch the careers of more than 300 local government management professionals, including dozens of alumni fellows who have been hired as managers.  Our publication "Where Are They Now" profiles 28 former fellows, many of whom hold positions as chief administrative officers, assistants, or other senior positions in local government, who speak on how the program supported their career growth. 
2020: 24 Hosts, 29 Fellows 
Hayward, California
Lewes, Delaware
Fort Lauderdale, Florida (two fellows)
Sarasota County, Florida
South Fulton, Georgia
Douglasville, Georgia
Chamblee, Georgia
Covington, Georgia (two fellows)
Davenport, Iowa (two fellows) 
Freeport, Illinois
Wichita, Kansas
Sedgwick County, Kansas 
Lexington, Massachusetts 
Dakota County, Minnesota (two fellows)
Edina, Minnesota
Kansas City, Missouri
Rutherford County, North Carolina
City of Durham and County of Durham, North Carolina (shared fellow)
Cleveland County, North Carolina
Transylvania County, North Carolina
Lancaster, Texas
Anna, Texas
Petersburg, Virginia (two fellows)
Bellevue, Washington
Local governments interested in hosting a fellow can find information on hosting and apply today! Email questions to lgmfprogram@icma.org.