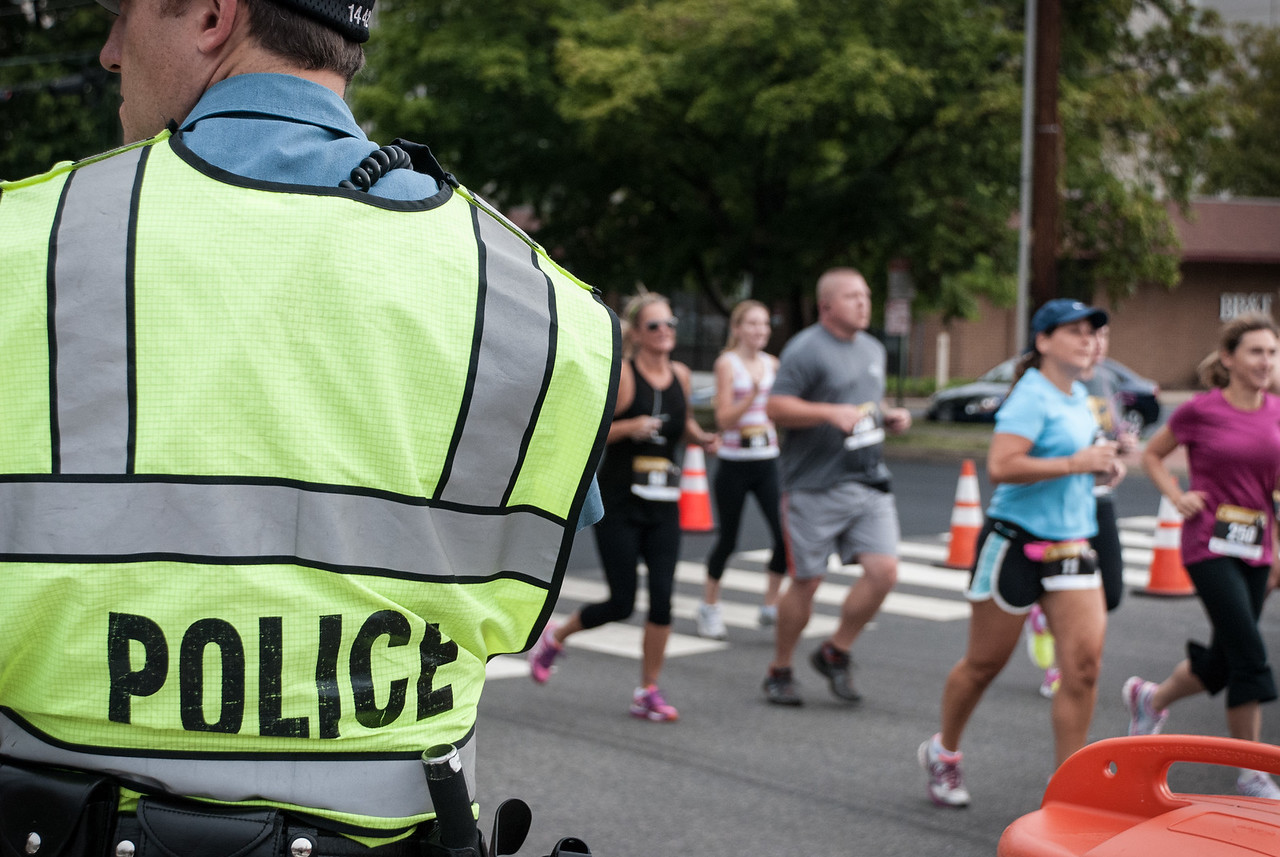 Police departments today operate in a rapidly changing environment in which officers often find themselves in conflict with or under attack by the residents they are sworn to serve. As use-of-force incidents and protest demonstrations go viral and body-worn cameras become more common, police conduct is scrutinized—and questioned—in new ways.
Observers of police-community relations have identified lack of trust between police and the community as an underlying factor in this strained relationship, and building (or re-building) trust is a necessary step toward repairing it.
Recognizing this need, forward-looking cities and counties have re-examined the way they recruit police—starting with the chief, who sets the tone for the department, and extending to entry-level officers who interact with residents day to day. Here are three examples of new approaches, each of which emphasizes community participation and reexamination of traditional recruitment criteria.
Customized Recruitment with Public Involvement
In the May 2017 issue of Public Management magazine, Assistant City Manager Milton Dohoney, Jr., described how Phoenix (Ed Zuercher, city manager) modernized the recruitment process for its police chief. The city was fortunate to have a full year's advance notice of the incumbent chief's planned retirement, so it was able to design and carry out a process that engaged the public at multiple "touch points."
Here's how Phoenix involved community members in defining what they wanted in the chief law enforcement officer while ensuring transparency throughout the process:
The recruitment was run from the manager's office and carried out by a team representing various departments, with the communications office involved at each step.
The team solicited community input through an online survey and other channels and conducted face-to-face community forums to identify "the traits, qualities, experiences, and philosophies" residents wanted and the questions they would want to ask the finalists.
The front page of the city website maintained a link to a web page that informed the community of progress, including survey results and profiles of 10 semifinalists.
Interview panels representing all council districts questioned the semifinalists and zeroed in on three finalists, who then participated in a live televised public Q&A forum moderated by an objective former newscaster.
After a final interview and discussion of a written assignment requested of each finalist, the city manager selected the new chief—Jeri Williams, formerly chief in Oxnard, California.
In summary, said Dohoney, "Transparency, relationship building, and cultivating community trust kept us focused every step of the way."
A Blueprint for Police Chief Selection
A commentary in the August 2017 issue of Public Management provided a blueprint for selecting the next generation of police chiefs. The author, Timothy Gillette, is a former police chief for Pembroke Park and Weston, Florida, and currently professor of criminal justice and leadership programs at Nova Southeastern University and Broward College Institute of Public Safety. He retired from police service with the rank of Colonel, as Executive Director of the Department of Law Enforcement, Broward Sheriff's Office, Fort Lauderdale, Florida.
Here are Gillette's recommendations for hiring a police chief in an environment of social, economic, and technological change with domestic terrorism as an underlying trend:
Invite community input on the selection criteria and the hiring process so that candidates understand the community and have the experience, training, and education to lead in the current environment.
Examine the position description to ensure that it reflects changes in the local environment as well as community needs, and modify the selection criteria accordingly.
Consider new criteria relating to candidates' technical knowledge, decision-making and other leadership skills, ability to build relationships based on trust, ability to facilitate change, personal characteristics (honesty, credibility, adaptability), prior experience, education, and training.
Among the criteria, prioritize "the ability of the chief to lead a police agency in an ethical manner that ensures public safety, provides social justice, and instills public trust and confidence."
"Always consider the character and integrity of the candidates, as well as their commitment and ability to serving all persons in their community fairly and equally."
The recommendations are based on a national law enforcement study Gillette conducted as part of the research for his doctoral dissertation.
Revisiting the Selection Criteria for Police Officers
In an interview with ICMA, Leonard Matarese of the Center for Public Safety Management (CPSM), the exclusive provider of public safety technical services for ICMA, discussed ways to build today's police force.
First and foremost, he noted that law enforcement personnel need to be able to build relationships within the community. "Current criteria often revolve around areas like physical capabilities, written tests, and educational level, but no one has ever determined whether any of those things are predictors of success in today's environment."
Furthermore, the traditional criteria may screen out promising candidates. Matarese offered these suggestions for new recruitment strategies:
Prioritize a public service orientation when screening applicants. Consider people with experience in a service industry, for example. He pointed to bartenders and high school janitors, both of whom have experience dealing non-confrontationally with difficult people of various ages but may not meet educational or other requirements that have been set by the police department.
Look for recruits who live in the neighborhoods where they will work and have strong connections there.
Tap civilians for jobs that don't require the employee to "carry a gun and make an arrest"—victims outreach, crime analysis, some crime investigations.
Consider cadet programs, which allow individuals to go to school part time and work part time alongside an experienced officer to get experience that positions them for success on the job.
Revisit the way physical performance criteria are applied to female candidates; data show that female officers have "fewer altercations and use of force problems than males."
For additional resources, browse the Police, Public Safety, and Gun Violence topics on the ICMA website.
New, Reduced Membership Dues
A new, reduced dues rate is available for CAOs/ACAOs, along with additional discounts for those in smaller communities, has been implemented. Learn more and be sure to join or renew today!
More Content on Contemporary Law Enforcement
Want more insights, ideas, and examples on contemporary law enforcement? Register to attend one of the many sessions listed under the "Contemporary Law Enforcement" theme track at the 2017 ICMA Annual Conference, October 22-25 in San Antonio, Texas.