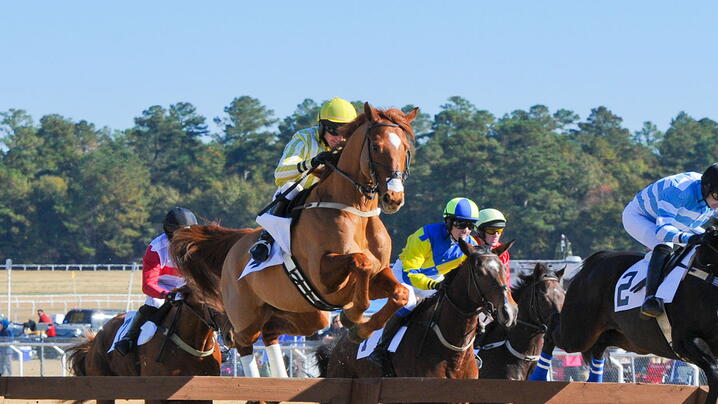 Kershaw County, South Carolina

This success story was originally published as a 2018 All-America City Award project description and is reprinted courtesy of the National Civic League. Learn more about the award program here.
Women and people of color are among the municipal leaders throughout Kershaw County. In all plans, projects and services, Kershaw County strives to accurately reflect residents and businesses. When the county school district accepted construction bids for three new schools, special consideration was given to general contractors committed to giving local businesses a legitimate opportunity to bid on the work and a job fair was held to reach local subcontractors. Transparency and accessibility are goals, from hiring practices that endeavor to ensure all communities are aware of vacancies, to ensuring residents are better informed about when and where public forums and official meetings are held.
Three project examples show how this community leverages civic engagement, collaboration, inclusiveness and innovation to successfully address local issues:

1.  Health and Wellness
Community Medical Clinic (CMC) launched a program called LiveWell Kershaw, a population-based care approach to improving health outcomes in Kershaw County.
In collaboration with the University of South Carolina and the state health and human services department, LiveWell Kershaw began with a county-wide health assessment and followed with a health improvement plan. Eat Smart/Move More Kershaw County and the KershawHealth hospital system provided start-up funding. From data gathered, LiveWell Kershaw discovered a health crisis in an underpopulated rural region with six major zip codes and 21% living below poverty.
LiveWell Kershaw employed three strategies to improve the health outcomes of residents in this area:
A school-based health center that provided individual counseling, mentoring parent sessions, consultations and support groups. A nurse practitioner and certified medical assistant saw middle and high school students at the high school four days a week.
Satellite health care locations, identified based on a high number of emergency room visits, were created to provide personal coaching, medical treatment, mental health counseling and enrollment in other social assistance programs.
Training about population health and health equity has been added within the staff and in the county. Training has included quarterly staff and board training, community meetings, and a county-wide population health summit with over 100 attendees.
One of the most significant and impactful programs is the health equity bus tours, which focus on community health statistics, patient challenges and successes, and health care service expansion.

2. Children and Education
A successful program that emerged from a five-year Safe Schools/Healthy Students multi-million-dollar grant and continues to thrive is the Jackson Teen Center. Residents raised money and collected furnishings for the center, which opened in the summer of 2014. The World Venture Foundation funded a new gym floor, with other community partners purchasing bleachers, new basketball goals, and paint for the facility. Unique programs offered are music production and "Job Readiness for Teens" (JRT) program, an after-school and summer employability skills training program.
Kershaw County seeks to develop future leaders through Junior Leadership Kershaw County, a partnership with the Kershaw Chamber of Commerce, KCSD, and Camden Military Academy. Up to 32 high school students are selected for this program, which offers hands-on leadership opportunities.
Another challenge that the community addressed is recreational needs of families with special needs children, who make up 11.2% of the student population; they had to travel more than 35 miles to an accessible playground. Through focus groups, surveys, and public meetings, the rendering of a state-of-the-art playground was developed. Volunteers led the project, raised $300,000 and built the ADA-accessible playground in 14 months. It is the first ADA compliant playground in Kershaw County and one of only 15 in an 11-county region.
These community leaders have now created a formal non-profit organization, PLAY (Place of Learning for Active Youth) Foundation. The foundation is building a Farmers' Market Pavilion with a community garden and educational space in downtown Camden.
3.  Vision
In early 2015, the Kershaw County Council envisioned a plan capable of uniting citizens and preparing the county for the future. Out of that discussion arose VisionKershaw 2030, which was developed through a comprehensive visioning process that collected information from county residents, community leaders and business owners.
The public engagement process lasted several months and included over 32 outreach events held at volunteer fire stations, churches, government buildings and schools. Staff offered workshops to a diverse cross section of organizations, including the local NAACP chapter and youth leaders. Materials were available in Spanish, and staff answered questions during the annual multi-cultural festival. Of the attendees, over 60% were female, approximately 15% were minorities, and every age demographic was represented. Surveys were also distributed at events and via a dedicated website.
The vision has eight core goals:
Economic growth
Land use
County services
Infrastructure and transportation
Education
Recreation
Culture and health.
Since its creation, all local municipalities have adopted VisionKershaw 2030. Kershaw County Council annually discusses aligning the budget with the vision plan. Numerous private enterprises and public entities reference the vision in planning and budgets.
A list of accomplishments would include:
Improved existing recreation;
Planning for a new permanent downtown farmers market;
Reestablishment of the county's Human Relations Board;
Completion of a detailed pedestrian, bike and greenway plan, finishing the first connector trail;
Passing a $129 million school board facility bond referendum and penny sales tax just two years after it failed;
Starting a mobile food pantry to serve food deserts; and
Expanding the number of EMS stations in under-served areas.
Additional Resources