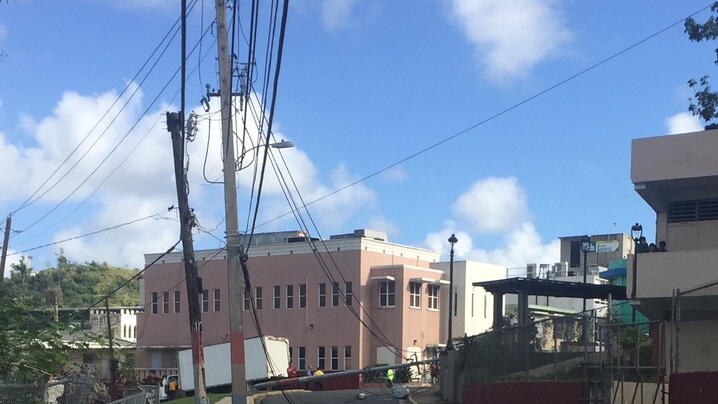 In 2017, Puerto Rico was stricken by two hurricanes—Irma and Maria—that wiped out much of the island's power, water, and communications infrastructure, hampering the coordination of recovery efforts and the delivery of basic municipal services.
As part of a RAND contract funded by the Federal Emergency Management Agency (FEMA), ICMA and IBTS assembled a team of volunteers to conduct service and governance assessments of the Commonwealth's 78 municipalities and develop a roadmap toward improved resilience in the future.
Together with FEMA planners and students and faculty from the University of Puerto Rico, the volunteers conducted research and interviewed mayors, emergency managers, finance directors, public works officials, and other department heads and staff. Guided by a municipal assessment diagnostic tool developed by ICMA, the interviewers completed an inventory of services and how they had been affected by the hurricanes.
The team also gathered information about the municipal leaders' long-term priorities to improve the resilience of their communities. The findings informed recommendations for technical assistance and long-term strategies that were reflected in RAND's final report, published by the Government of Puerto Rico: "Transformation and Innovation in the Wake of Devastation: An Economic and Disaster Recovery Plan for Puerto Rico."
In the foreword to the report, the Governor wrote: "My concept for Puerto Rico's recovery is built around the four core principles of (1) promoting effective governance and transparency, (2) investing in building the capacity we need both for reconstruction and for the future of Puerto Rico, (3) incorporating resiliency into everything that we build and do, and (4) pursuing innovation in our recovery wherever possible."
The FEMA contract was with the Homeland Security Operational Analysis Center, a federally funded Research and Development Center at the Department of Homeland Security operated by the RAND Corporation.