ICMA Local Government Research Fellows are thought leaders recognized for outstanding action-oriented research approaches to deal with local governments' most pressing issues. Our fellows are studying topics ranging from equity measures for managing urban performance to developing successful innovation training programs for local officials, adding to ICMA's vast knowledge base of research and leading practices in local government leadership and management. Fellows leverage ICMA's robust network of members, local government experts, and affiliate organizations throughout the world. The work of the fellows informs ICMA's publications, data, and information; peer and results-oriented assistance; and training and professional development activities.
2021 Fellowship Applications
ICMA is currently accepting applications for 2021 Local Government Research Fellowships.
Priority topics include:
Transformation of local government, communities, and economies.
Local government management of policing and law enforcement.
Eligibility:
Applicants can be practitioners, academics, or other thought leaders with expertise in local government management.
Description of Fellowship:
Fellows will produce practitioner-oriented reports (or other primary outputs) over a six-month period and receive an award of $15,000. Fellows also share their work through ICMA conferences, webinars, PM magazine, and other content channels.
Applications:
Applications consist of a brief concept paper and resume or CV, and should be submitted via email to research@icma.org by the extended deadline April 30, 2021, following the instructions detailed in the Request for Applications.
For more information, download the complete Request for Applications and Frequently Asked Questions:
Staff Contacts:
For any additional questions, contact Lindsay Jacques at ljacques@icma.org and CC Tad McGalliard at tmcgalliard@icma.org. 
---
Latest News from the Research Fellows
Interview with Past ICMA Research Fellow Tom Carroll
In this Leading Edge Research report, ICMA Research Fellow Tom Carroll builds a compelling case on the condition of America's first suburbs by examining the Cincinnati, Ohio, region and urges first suburban leaders to take actions to reverse—or at the very least arrest—the spreading decline of first suburbs. 
In this Leading Edge Research report, ICMA Research Fellow Benoy Jacob, Ph.D., highlights local governments that excel in increasing diversity and fostering inclusiveness.
ICMA Research Fellows Kevin Desouza, Ph.D., and Benoy Jacob, Ph.D., draw on eight case studies to identify three pathways to smart cities.
In this Public Management (PM) article, ICMA Research Fellow Lenneal Henderson, Ph.D., reflects on the first 50 years of African Americans in the public management profession.
---
Meet the Current Research Fellows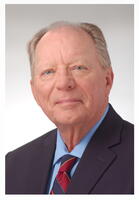 Donald F. Norris is professor emeritus of public policy at the University of Maryland, Baltimore County (UMBC). He retired from UMBC in 2017 after serving 27 years as director of the Maryland Institute for Policy Analysis and Research and 10 years director of the UMBC School of Public Policy. Norris was the founding editor-in-chief of the International Journal of Electronic Government Research and he specializes in information technology in government organizations, including e-government and cybersecurity.
Norris' research will cover cyberthreats that local governments face and common proactive and reactionary procedures; barriers and factors that facilitate high levels of cybersecurity in local governments; and the management of cybersecurity in local governments, including policies, procedures, governance, and training. Norris' final report will provide actionable recommendations to local government managers and officials for improving cybersecurity.
"Here are a few things local governments can do: create and maintain a culture of cybersecurity; address barriers to cybersecurity, especially funding and staffing; training, training, and more training for all end users; follow best cybersecurity practices; and don't go it alone…reach out to other organizations for information, expertise, and help." ~Donald F. Norris, ICMA Research Fellow
Selected Publications and Media:
---

Lenneal Henderson is dean of the College of Humanities and Social Sciences and eminent scholar at Virginia State University, Petersburg, Virginia. He serves on the boards of Virginia Humanities and LifeNet Health, Inc, and is a Fellow of the National Academy of Public Administration. Before joining Virginia State University, Henderson was formerly a visiting faculty member in the Department of Government at the College of William and Mary; distinguished professor of Public and International Affairs and Senior Fellow of the Schaefer Center for Public Policy; and assistant dean of the College of Public Affairs at the University of Baltimore. He was also chair of the mayor's Budget Commission for the District of Columbia and a board member of the National Civic League.
Henderson's research will capture and preserve the history and untold stories of the first generation of African-American city and county managers in the United States and their influence on the profession. He will develop content to raise awareness across ICMA's audience of the trailblazing African American city and county managers of the 1960s and early 1970s and the experiences of their peers that followed. View the project's website here. 
Selected Publications and Media:
The ICMA Minorities in Management Program and African American City and County Managers (Public Management PM, 2020) >> Read article

Remembering Resurrection City and the Poor People's Campaign of 1968 (Smithsonian, 2018) >>Read more
---
Past Research Fellows
The referenced media source is missing and needs to be re-embedded.

At the time of his fellowship, Tom Carroll was the village manager of Silverton, Ohio. A seasoned local government manager, Carroll served in various positions in local government in Loveland, Ohio; Savannah, Georgia; Laramie, Wyoming; and Longmont, Colorado. Carroll is most comfortable operating at the intersections of complex legal, financial, political, intergovernmental, and interpersonal challenges. He uses an interdisciplinary approach to tackling organizational and community issues. Carroll and the organizations he has managed have won numerous awards for innovation, citizen engagement, intergovernmental collaboration, and benchmarking.
America's original suburbs face serious challenges, and Carroll provides realistic, research-based best practices to local leaders to foster revitalization though his research, titled Revitalizing First Suburbs: A Manager's Manual.  Carroll's final report is a practitioner-oriented user's guide of best practices that local government professionals can adapt and use to revitalize other modest first suburbs.
---
The referenced media source is missing and needs to be re-embedded.

At the time of his fellowship, Benoy Jacob was an associate professor at UNLV's School of Public Policy and Leadership, where he also served as the interim director of the MGM Public Policy Institute. Jacob also serves on the executive committee for the American Society for Public Administration's Section on Intergovernmental Administration and Management and sits on the editorial boards for the Urban Affairs Review and the State and Local Government Review. 
Jacob's research, titled Governing for Equity: Implementing an Equity Lens in Local Government, examines how American local governments—cities and counties—are actively addressing social and racial inequity in their communities. In particular, it considers the challenges and opportunities faced by public administrators when adopting an equity lens in their day-to-day operations.
---
At the time of his fellowship, Kevin Desouza was a professor of Business, Technology and Strategy in the School of Management at the QUT Business School. He was a nonresident senior fellow in the Governance Studies Program at the Brookings Institution and a distinguished research fellow at the China Institute for Urban Governance at Shanghai Jiao Tong University. He has held tenured faculty appointments at the University of Washington, Virginia Tech, and Arizona State University. In addition, he has held visiting appointments at several institutions, including the London School of Economics and Political Science, Università Bocconi, University of the Witwatersrand, and the University of Ljubljana.
Desouza's research, titled Pathways to the Making of Prosperous Smart Cities: An Exploratory Study on the Best Practice, integrates his studies of emerging technologies and the resiliency of cities. "Emerging technologies are fundamentally transforming all aspects of our cities and communities," says Desouza. "I am excited about the opportunities that arise when we leverage technologies to advance our communities and design more resilient and sustainable organizations and more intelligent and empathetic modes of governance." 
---
At the time of her fellowship, Beth Noveck direc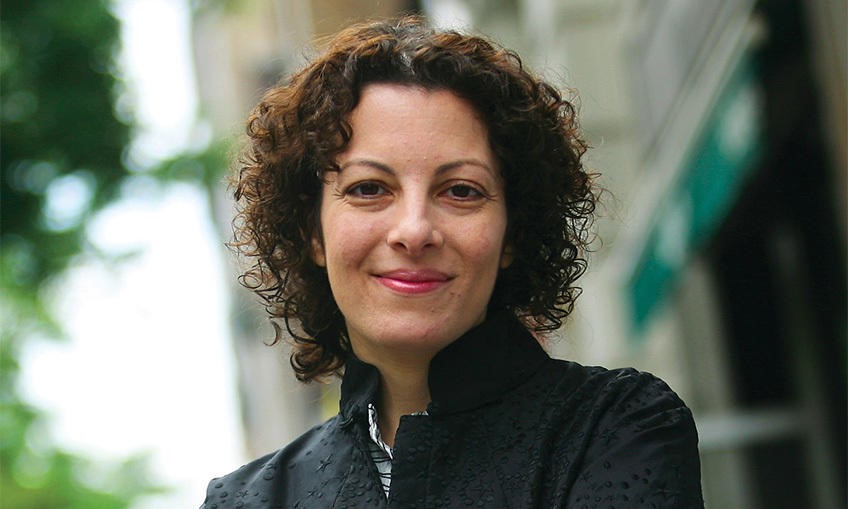 ted the Governance Lab (GovLab) and its MacArthur Research Network on Opening Governance. She is a professor in Technology, Culture, and Society at New York University's Tandon School of Engineering and a fellow at NYU's Institute for Public Knowledge. New Jersey governor Phil Murphy appointed her as the state's first chief innovation officer in 2018. Previously, Noveck served in the White House as the first United States Deputy Chief Technology Officer and director of the White House Open Government Initiative under President Obama. UK Prime Minister David Cameron appointed her senior advisor for Open Government.
Her forthcoming research, titled Promoting Local Leaders' Innovation, Learning, and Effective Problem-Solving, will focus on identifying and analyzing the skill gaps of local leaders in terms of using innovative methods to solve problems. To inform the creation of new training and learning programs, the goal of her research is to understand (1) where the skills gaps are in terms of using innovative new methods, such as data science, human-centered design, and open innovation to tackle public problems; (2) how people acquire and want to acquire such knowledge; and (3) where within organizations and across the country innovation skills are highest. By doing this deep dive into how people learn when tackling public health, sustainability and resiliency, equity and infrastructure planning, and new technology management, Noveck hopes to develop recommendations about how to create successful innovation training programs for local officials that respond to people's needs.
"As rates of trust in government decline, it is essential to invest in training government professionals in the innovative 21st century skills needed to solve public problems more effectively. This is why I am so honored by the ICMA Local Government Research Fellowship and the opportunity to dig deeper into how public professionals learn today and how we might shape the curricula of tomorrow to yield more efficient and effective government." ~Beth Noveck, ICMA Research Fellow