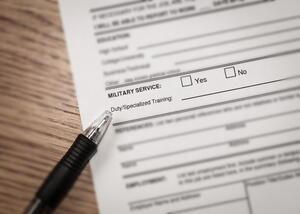 The Human Resources Recruitment Handbook: Hiring Veterans for Local Government Positions is a treasure trove of information. For local government human resources managers, it is also a secret weapon in the recruitment and career management of a highly capable and well-tested talent pool. Military veterans are well-trained, disciplined, and experienced and they have a demonstrated heart for public service. Tapping into this workforce to fill the civilian ranks of public service in local government makes perfect sense.
Human resources professionals will find an abundance of material in this handbook to assist with the veteran workforce in many ways. From understanding the advantages of hiring a veteran, to recognizing the proper fit for a veteran in your organization, to breaking down communication barriers, to making veterans feel comfortable, this publication is a tool to assist human resources professionals in recruiting, onboarding, and managing the employment of veterans from all branches of service.
It would be nearly impossible for one publication to provide everything a human resources manager would need to know about employing veterans. The usefulness of this short handbook is augmented by the references contained within it. These references from organizations contributing to veteran employment practices include all branches of service, the Disabled American Veterans, the Department of Labor, the Society for Human Resources Management, the Department of Veterans Affairs, and many more.
Ronald Reagan once reminded us that "some people live an entire lifetime and wonder if they have ever made a difference in the world. A veteran doesn't have that problem." Use this handbook to help provide veterans an opportunity to make difference in your world of local government.
Chapters include:
Advantages of Hiring a Veteran.
Military Terms and Lingo.
Military-to-Civilian Job Equivalents.
Onboarding and Transitioning Veterans into the Local Government Workforce.
Veterans Task Force Tools & Resource.
Task Force Chair
Catherine Bennett, organizational development administrator, Athens-Clarke County Unified Government, Georgia
Task Force Members
Don Davis, county manager, Jefferson County, Colorado
Derek Ferland, county manager, Sullivan County, New Hampshire
Eric Garretty, city manager, Mexia, Texas
Betsy Keller, chief administrator, El Paso County, Texas
Joanna Clark Laws, professor, Western Texas College
Scott Marshall, deputy town manager, Bluffton, South Carolina
Demetrius Parker, talent acquisition supervisor, Jefferson County, Colorado
Alan Pennington, Vice President, Matrix Consulting Group
Lisa Ward, Vice President, The Mercer Group