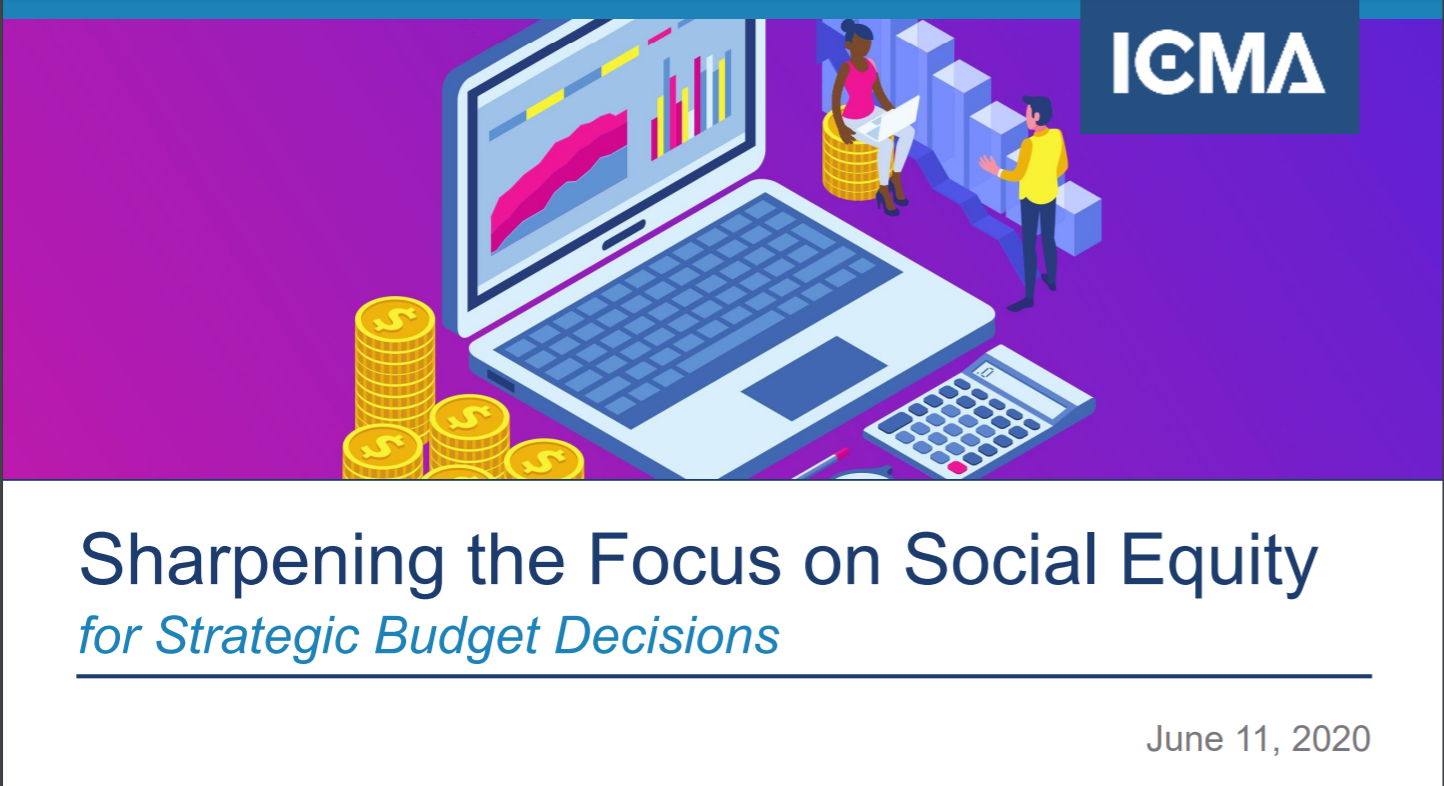 PowerPoint Presentation/PDF Slides
This presentation focuses on the key factors, best practices, and tools for maintaining and improving equity as a piece of your budget strategy.
Presenters:
(Also see: https://icma.org/documents/covid-19-equity-framework-and-rapid-response-tool)
---
This webinar was developed in partnership with National Forum for Black Public Administrators (NFBPA), Local Government Hispanic Network (LGHN), International Network of Asian Public Administrators (I-NAPA) and Government Alliance on Race and Equity (GARE)
---
This webinar addresses Practice Areas: [3] Equity & Inclusion; [8] Policy Facilitation & Implementation; [9] Community & Resident Service; [10] Service Delivery; [12] Financial Management & Budgeting of ICMA's Practices for Effective Local Government Leadership.
Get the latest Coronavirus news and resources at ICMA's website.
Get more content on the topic of COVID-19 in your mailbox!