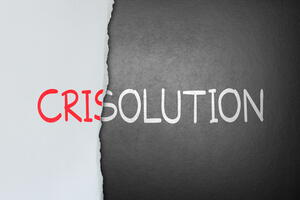 What do you get when a crisis quickly hits your organization and threaten to harm people or property, seriously interrupts operations, damages your reputation, or negatively impacts your organzation? The answer is chaos.
This is why a solid, planned out crisis communication plan is key for your organization. Advance preparation permits a local government to be proactive instead of reactive and allows you to employ customized methods and strategies during those chaotic times.
We're excited to share a new complimentary ebook, Building Resilient Communities During Disruptive Change -- Part 1: Crisis Communications, designed to help you look at ways to develop sound crisis communication practices to help citizens and local government personnel understand and deal with dangerous situations in a timely and prudent manner.
If you are not a member, you can access the free ebook here.