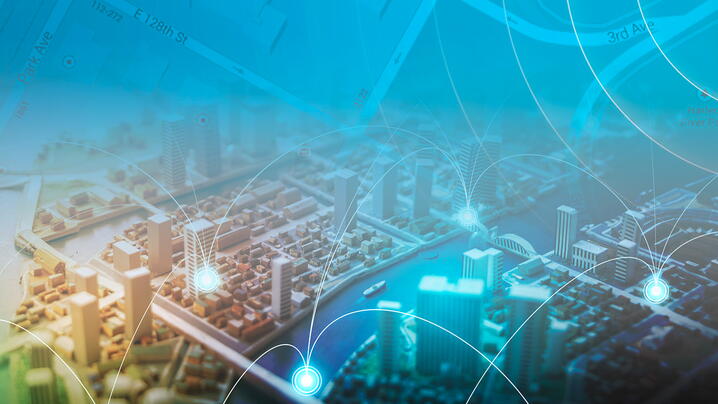 What does it take to build a smart community?
Is it integrating technology into the daily operations of local government departments? Is it enabling residents to make service requests from their smartphone or on the government's website? Does it mean becoming the "paperless office" that we've all heard about for the past two decades?
There is a lot of conversation on what makes a community "smart" because it is a term that has no universal definition. What we do know, however, is that implementing technology for technology's sake or because of a desire to keep up with the community next door is not smart. To be considered "smart," local government managers need to first identify what challenge(s) or problem(s) they want to resolve in the community. Only after this has been done should a community begin to consider technology options.
To help managers explore technology options, ICMA and Esri created the GIS: Helping Governments Build Smart Communities infographic detailing what it takes to build a smart community using GIS technology. Learn how identifying such challenges as community engagement, tackling social inequities, and promoting prosperous communities are your first steps resolving problems and achieving desired goals. Then for further detail, download: A Guide For Smart Communities: Using GIS Technology for Local Government Management.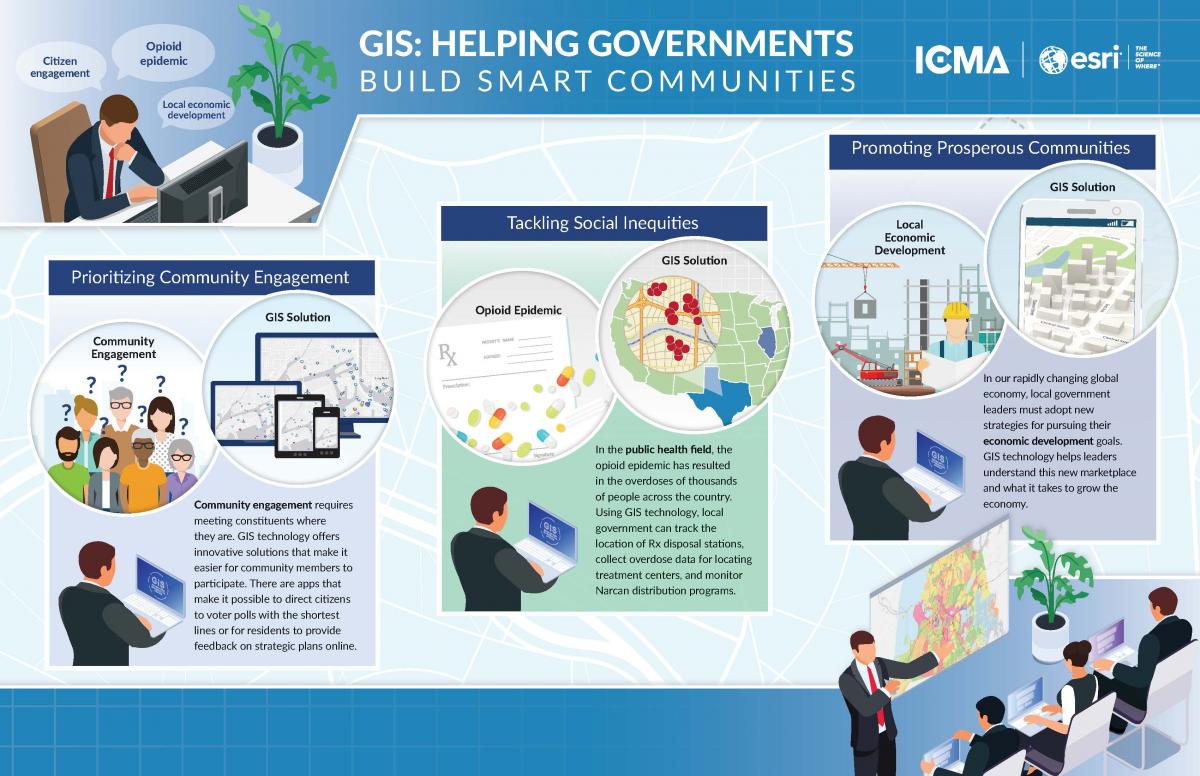 New, Reduced Membership Dues
A new, reduced dues rate is available for CAOs/ACAOs, along with additional discounts for those in smaller communities, has been implemented. Learn more and be sure to join or renew today!