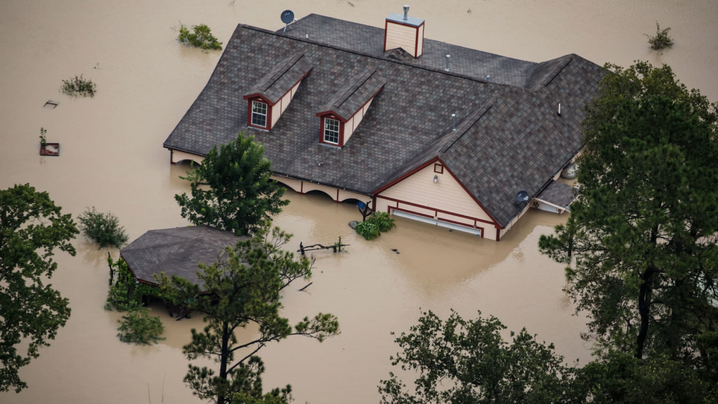 As we recently saw with Hurricane Idalia, flooding events are on the rise in the United States, which in turn has complicated the affordability of flood insurance throughout the country. As we move into a future where sea level rise and the increased severity and frequency of storm events will affect more property owners, state and local governments across the country are seeking ways to be more resilient. Within this context, the National Flood Insurance Program (NFIP) is a critical resource for local government leaders, providing essential tools, financial support, and incentives that enable them to better prepare their communities for floods, protect residents and property, and reduce the financial impact of flooding. However, it can also be a complicated system to navigate and manage.
What Is the NFIP?
The NFIP was established by the U.S. federal government to provide flood insurance coverage for property owners in participating communities. The goal is to offer affordable flood insurance policies to reduce the financial impact of flooding on individuals, businesses, and communities, while also providing support for property owners looking to invest in mitigation.
Local governments can choose to join the voluntary program by adopting and enforcing floodplain management regulations that meet the NFIP criteria. The criteria include enforcing zoning, building codes, land use regulations, and floodplain mapping to reduce the risk of future flood damage. Most U.S. local governments participate in the program because it's a requirement for residents to access NFIP flood insurance and certain federal aid but complying with the minimum program requirements can often be onerous.
In addition to making flood insurance available to participating community residents, the NFIP also creates regulatory mapping typically in the form of Flood Insurance Rate Maps (FIRMs). These maps help governments determine the level of flood risk for individual structures and form the basis of floodplain regulations locally. Historically, they were also used to determine flood insurance rates, but this has recently changed, with the NFIP shifting to a more modern form of risk assessment called Risk Rating 2.0.
Through our work with 75+ flood prone municipalities across the country, we've seen governments small and large working to tap into NFIP resources to improve their floodplain management, mitigate risk, and plan for the future.
Common Community Challenges and Innovative Solutions:
Underresourcing and older processes. Many local communities still fill out, store, and process critical floodplain documentation, like elevation certificates, by hand. This manual work takes a lot of time and effort. Adequate recordkeeping is an important part of maintaining NFIP participation, given the need to provide reporting to higher levels of government and documentation around flood risk to residents. Some communities, like Point Pleasant Beach, New Jersey, have started to implement new technology to digitize and streamline administrative processes to make their NFIP workflows smarter.
 
Lack of communication across agencies/groups. Oftentimes, communities work from different maps and pull from disparate information sources to enforce regulations in their floodplains. Many communities, such as Kitty Hawk, North Carolina, are leveraging digital tools that help streamline their maps, data, and information. By simplifying and centralizing resources, these communities are enhancing teamwork and cooperation.
 
Managing requests from community members. Managing calls and inquiries from residents while also juggling other work puts a strain on many local governments. Communities like Clearwater, Florida, are providing more transparency around flood information and creating ways for their residents to access their own flood risk data when they need it.
At Forerunner, we also work with many communities who participate in the Community Rating System (CRS) program, a fundamental aspect of the National Flood Insurance Program (NFIP) with over 1,500 communities participating. The voluntary incentive program recognizes and encourages community floodplain management practices. In exchange for engaging in mitigation and adaptation activities, communities receive significant discounts on flood insurance premiums that benefit residents and property owners. While the program can be a huge boon in communities with high flood risk where property owners might have difficulty affording flood insurance premiums, participation can be a heavy lift due to documentation and ongoing recertification requirements.
Communities with flood-prone areas are encouraged to consider participating in the NFIP to protect their residents against the financial risks associated with flooding, and to increase their resilience in this rapidly changing world.
New, Reduced Membership Dues
A new, reduced dues rate is available for CAOs/ACAOs, along with additional discounts for those in smaller communities, has been implemented. Learn more and be sure to join or renew today!