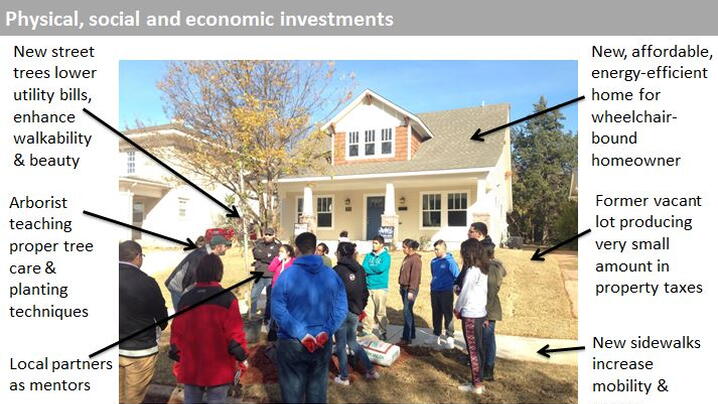 Life, Well Run  published two seemingly very different Success Stories this month.  But both have a foundation in leadership and partnerships.
In Roswell, Georgia, City Administrator Kay Love has made it a priority to recruit and keep top-notch staff at her organization.  And the programs have shown to decrease attrition, all the while having some fun.  Be sure to check out the YouTube Video about Roswell making folks "happy."
After its downtown struggled with vacancy, blight and a housing downturn, the Oklahoma City Strong Neighborhoods Initiative has worked to bring about positive change.  Now, after engaging citizens, community organizations, and businesses, three city areas are seeing increases in home ownership, home prices, and even math scores.
Let us know if you have a success story to share that involved great city management and partnerships.  Email: jbriskman@icma.org.  Meanwhile, visit the Success Stories Map to find inspirational tales of creating a Life, Well Run.
New, Reduced Membership Dues
Beginning October 1, 2022: For memberships expiring on December 31 and for new members, a new, reduced dues rate is available. Learn more and be sure to join or renew today!