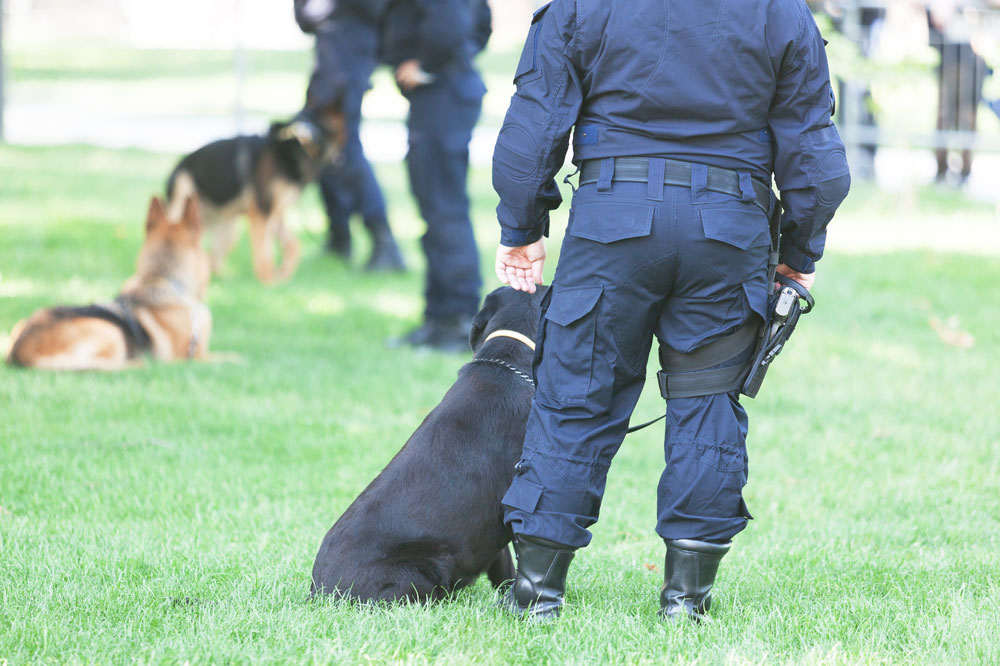 by Rebecca DeSantis, content and engagement coordinator, ICMA
Hiring the best police officers for your jurisdiction can be difficult when competing with the private sector and changing perceptions of law enforcement may decrease the supply of candidates. The age-old model of "build it and they will come" is proving not as effective in this time of low unemployment, and local governments must consider modernizing their recruitment and hiring strategies to meet today's needs.
Although there may not be a magic solution that will solve all jurisdictions' police recruitment challenges, there are strategies staff can consider to build upon existing efforts in a way that leads to more effective hiring. ICMA's recent report, The Model Police Officer: Recruitment, Training, and Community Engagement, follows a survey of communities that gathered perspectives from employees who represent management, police administration, and human resources, along with police officers and community members, on police recruitment, training, and community engagement.
Based on survey results, here are the top tips for police recruitment and hiring that local governments can use when considering changing the way they hire police officers (survey figures are shown in the slideshow below).
Focus on the Skills, not the Department
If the jurisdiction is seeking staff who can build trust, solve problems, and de-escalate a crisis, the ways to find those candidates may be more varied than the traditional approaches. As shown in Figure 1, when asked to rate the importance of a series of activities or priorities, "building community trust" was the top choice of respondents. With the goal of meeting jurisdiction needs, recruitment strategies may need to be adjusted to find candidates with the skills to fulfill that need.
Plan for the Skills that will be Needed in 10 Years
In recruiting new officers today, don't assume that the skills they will need will be the same ones that were needed a decade ago. As modeled in Figure 2, characteristics like information technology skills, social media proficiency, and strategic thinking are deemed important by many jurisdictions. As these and other technology and data analytics play an increasing role in operations, and as community engagement appears key to both law enforcement and recruiting, departments can look for those who can meet those needs, and just as importantly, for those who can be adaptable enough to meet the needs you don't even know about yet.
Consider the Ways in Which Community Engagement May Assist in Serving the Public or Fighting Crime
Research shows that there is a relationship between trust in the police department and reporting crimes. The Police Executive Research Forum, for example, found that sexual violence can be underreported in cases where there is a lack of trust in the police department or where the victim is a member of a marginalized group within the community. Figure 3 shows the comparison of community members' attitudes (rated 1 to 10) to those of jurisdiction staff with regard to engagement and trust. These attitudes help to show that when the police department works to build relationships and trust, there may be a greater willingness to seek justice and a greater sense that one's voice will be heard.
Align the Message
While the recruitment strategies and marketing images reported in this survey appear to align, this is an issue to which local governments should pay attention to in order to avoid sending one message via strategic plans, public pronouncements, and community liaison work, and potentially sending a conflicting one when recruiting the next generation of officers (e.g., images of community engagement vs. high-speed chases). Figure 4 shows the share of human resource respondents who report using various images in their campaigns, including K-9 dogs or officers engaging with children. It is important for jurisdictions to show images and videos that match the message of the department and will attract the ideal candidates.
Want to learn more about police officer recruitment strategies? Join ICMA staff as they present the study's findings as part of the "Police Officer Recruitment Strategies" webinar on Thursday, November 29, at 1:00 to 2:30 p.m. (EST). Also participating in the discussion will be representatives from the Vera Institute of Justice and the Center for Public Safety Management.